The moment a trip to Ooty was on the cards, this was one place I wanted to check out because I've heard so many people go gaga over it. Earl's Secret is located in a hotel called Kings Cliff and seemed quite popular with many. Luckily it so happened that we stayed not very far away from this place, and I didn't have to go searching for it. Immediately decided to check it out for lunch.
The place seemed to have an old time charm, and quite popular with foreigners too. I did see a few of them who were perhaps staying in that property.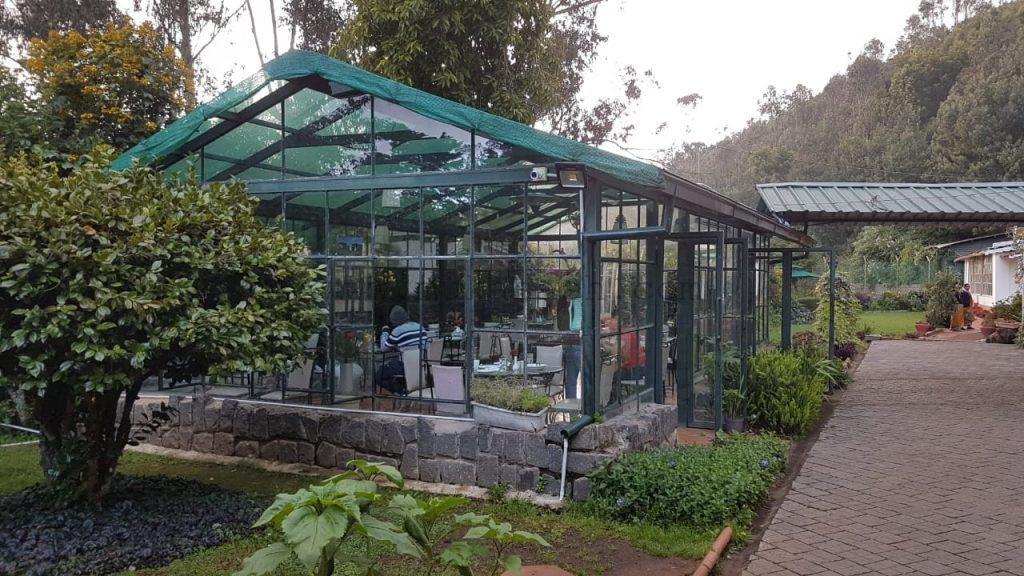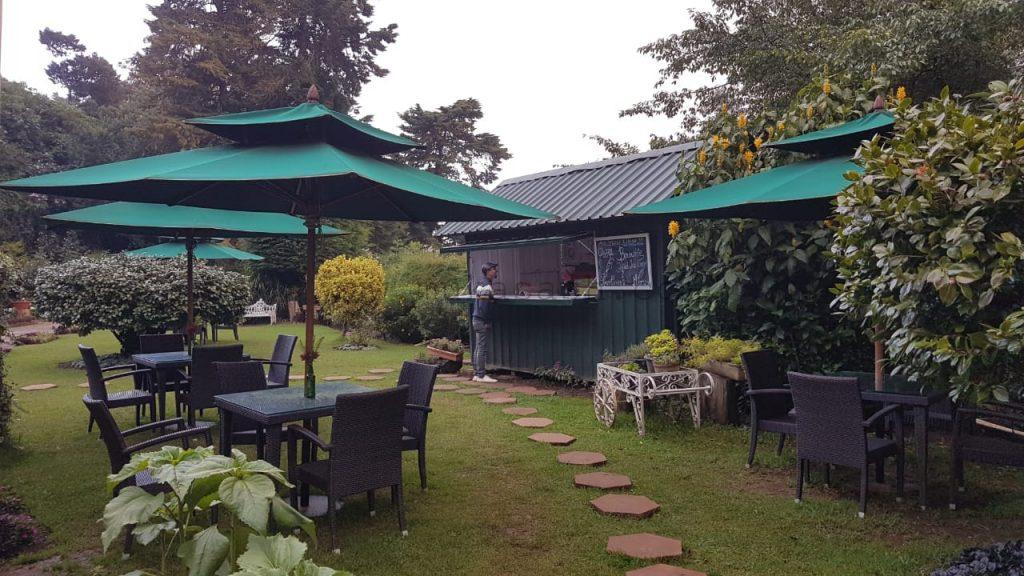 Earl's Secret had both indoor seating and an outdoor one inside a glasshouse. We chose to sit inside the glasshouse as it was catchy. The restaurant was open until 15:30 hours for lunch, and we did reach at the very end. It was almost 15:10 when we arrived, and they had to check if the kitchen was still open to taking orders for lunch. They came back and replied in the affirmative. We settled down soon and took a quick look at the menu.
First look, the place was quite pricey. When I mean pricey, it was definitely upwards of normal upscale restaurants. When a main course is priced around 500 bucks, it better be good was what I was thinking. The place is a multi-cuisine restaurant, and Italian, North-Indian and Asian were the prominent sections in the menu. We chose to stick to Italian.
Since we were at the fag end of the lunch section, decided to have a main course each and finish with some desserts. Quite hungry, we were not in a mood to experiment with soup and starters.
Ordered Pesto Pasta with Chicken, it was served with Garlic Bread. Pasta tasted wonderful, but was a tad dry. I would have liked it a bit saucy and not so dry. Garlic bread was tasty.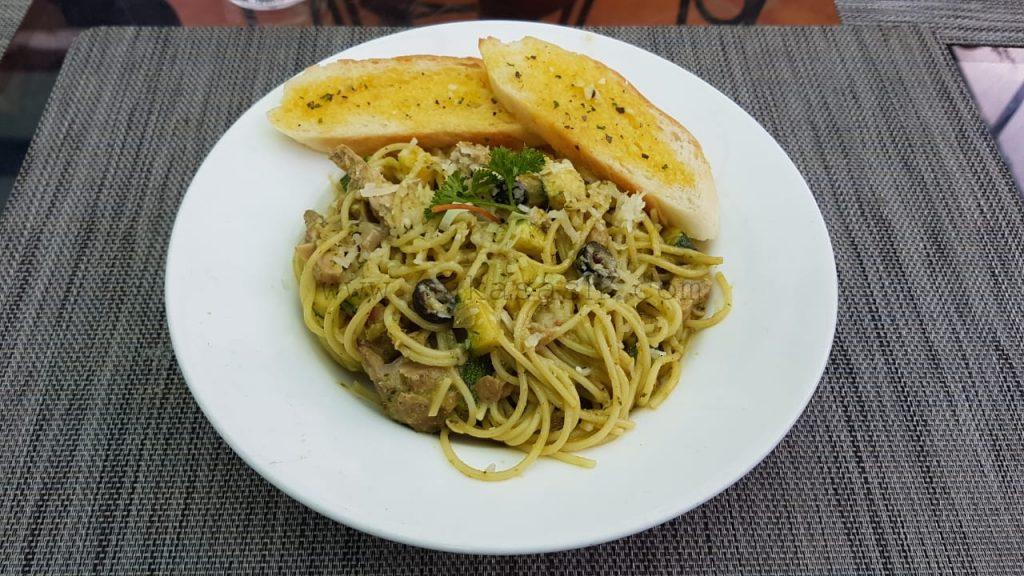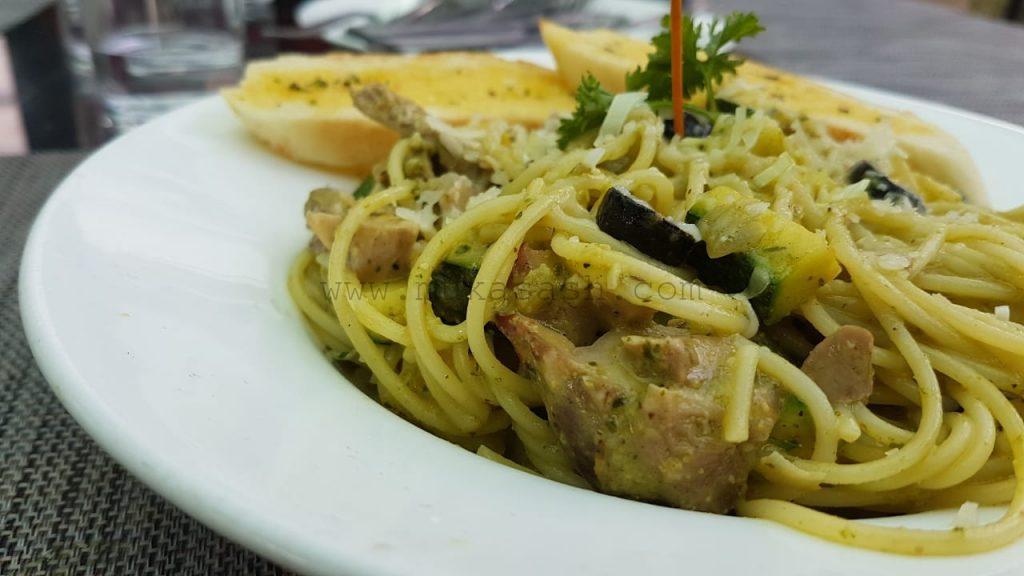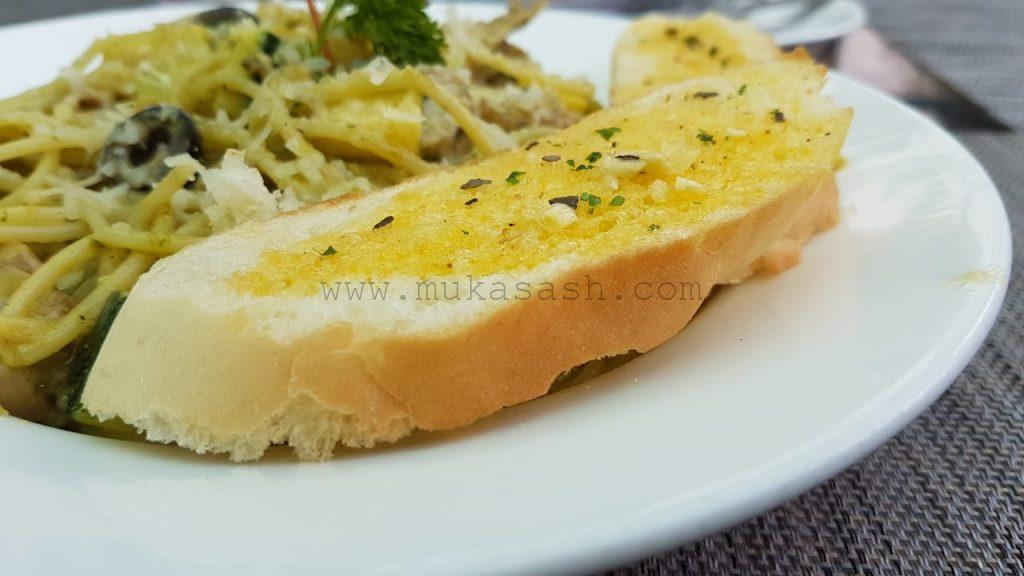 Chicken Roulades was basically Chicken fillet with stuffed cheese, spinach mash, served with steamed vegetables and thyme reduction. This was a disappointment compared to all the three other dishes. The jus was a bit too tangy not sure why. Chicken wasn't very impressive, a couple of pieces were smelly. Potato mash was good and so were the veggies.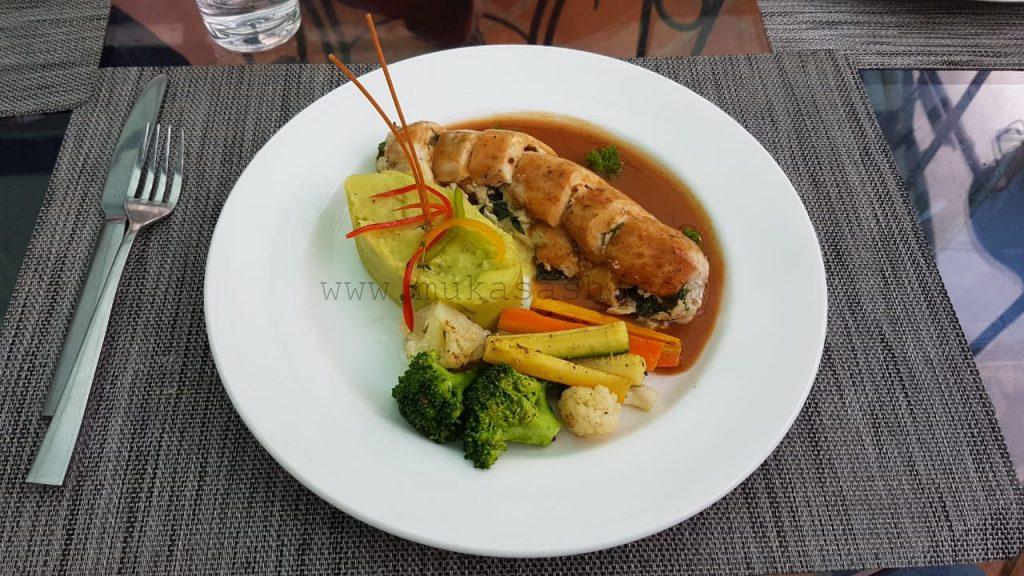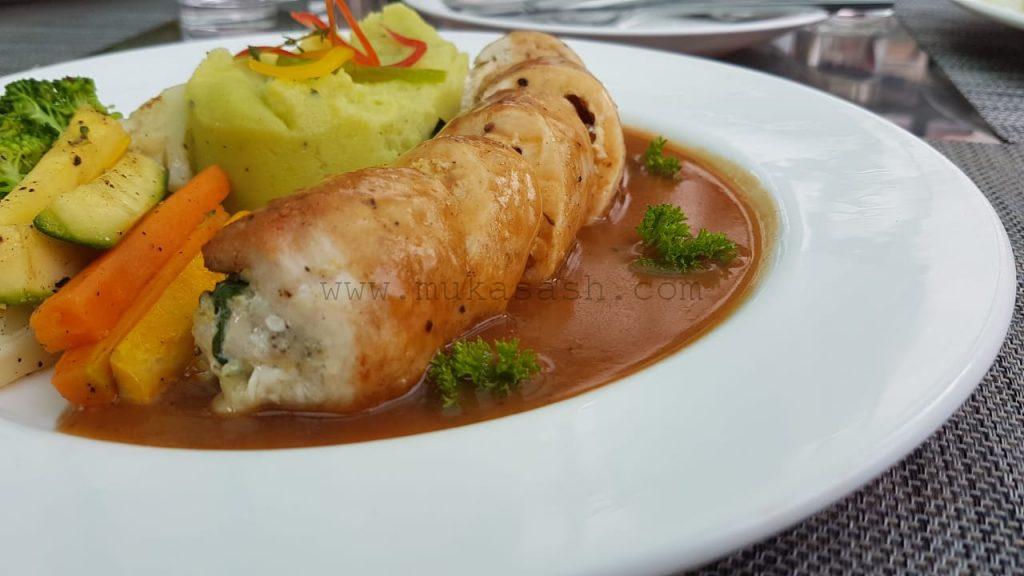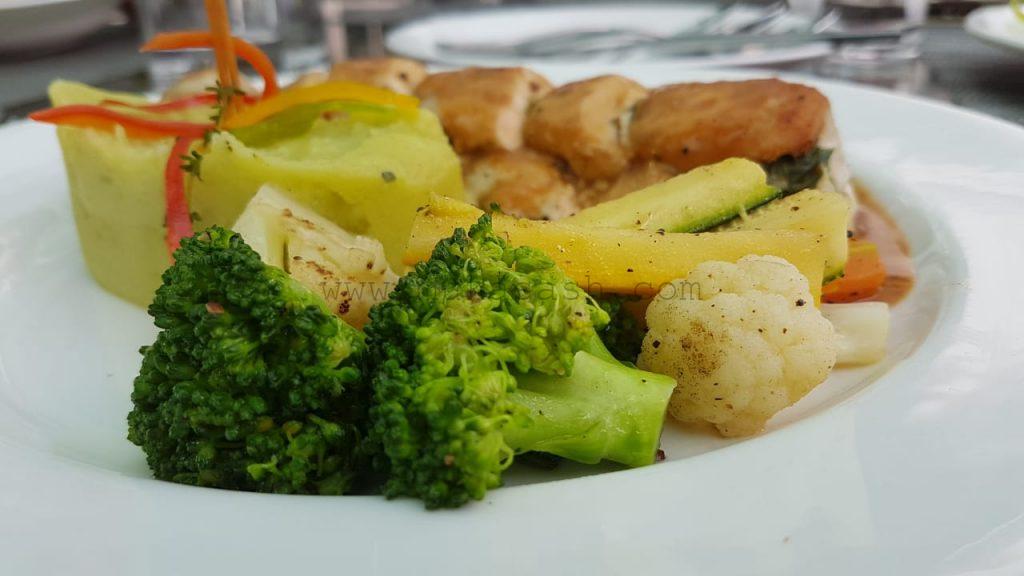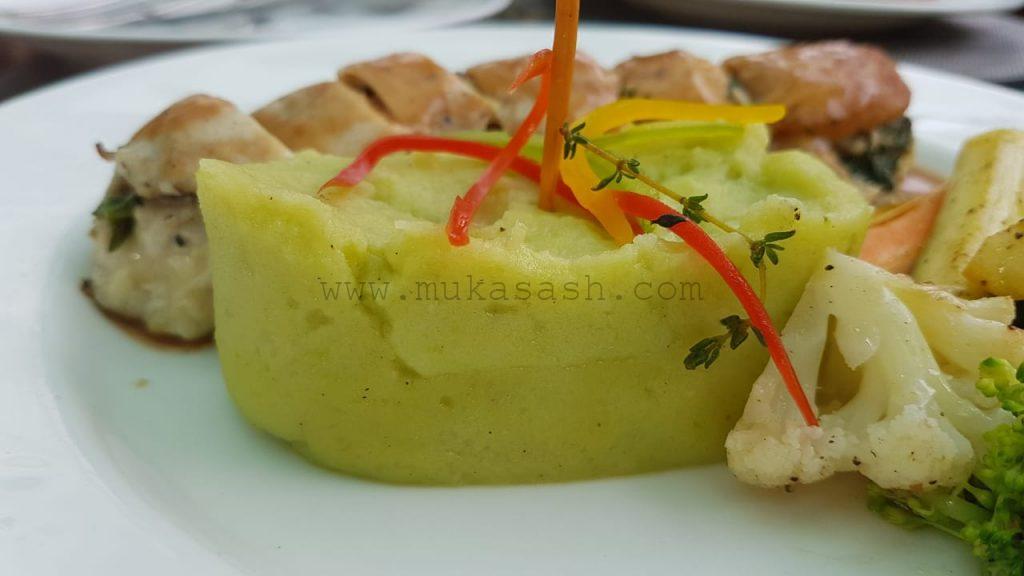 Chicken Supreme Fillet was slow-grilled chicken breast filled with minced chicken sausages, served with steamed garden vegetables, French Fries, and mushroom sauce. I liked this one. Though the chicken breast could have been a bit softer, it wasn't worth complaining. The Mushroom Sauce was wonderful.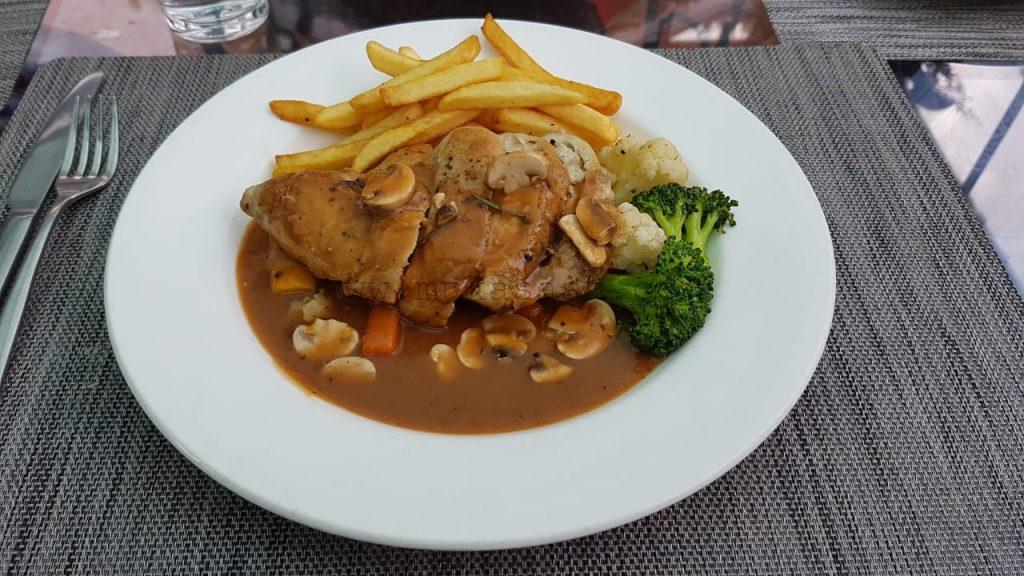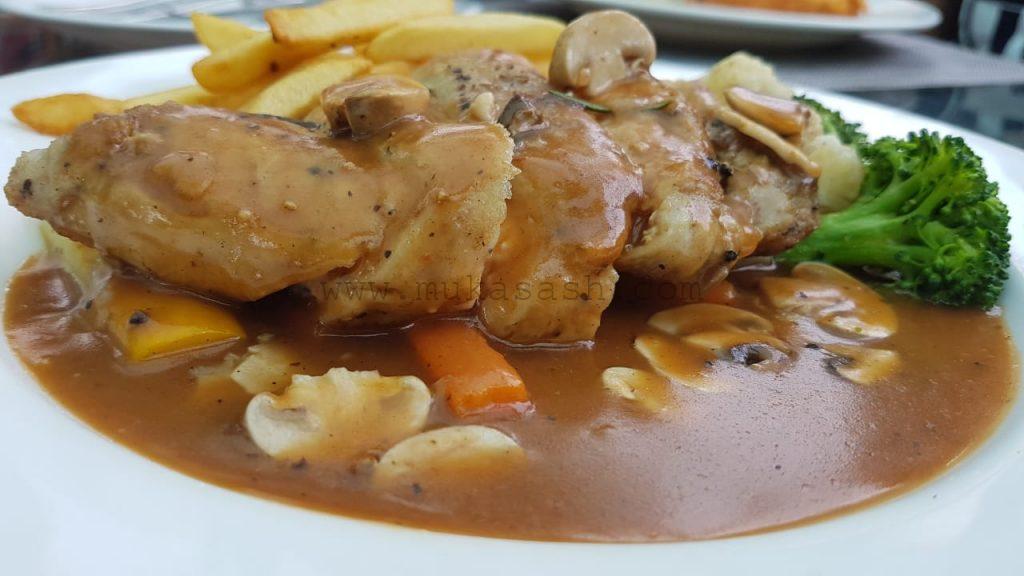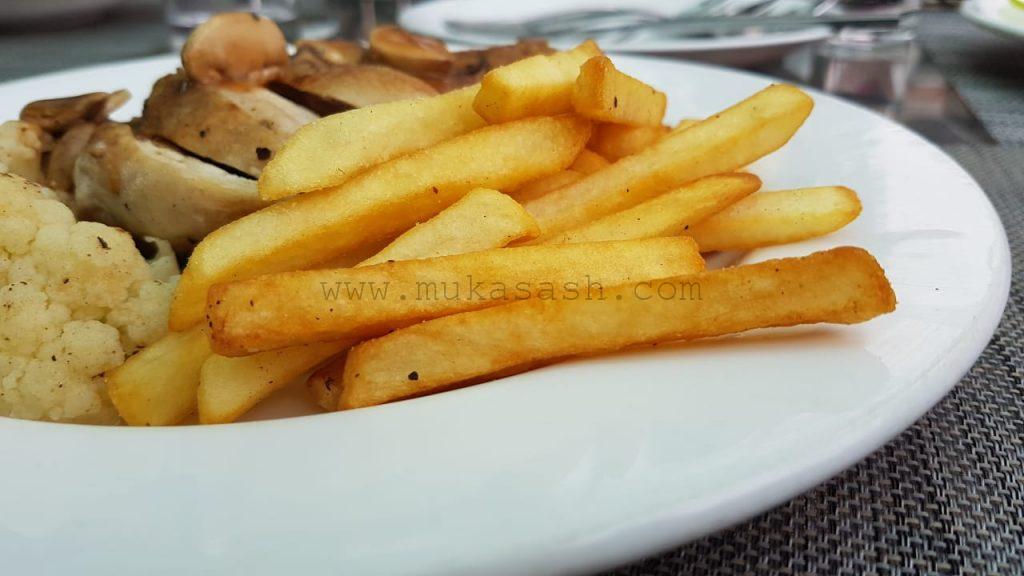 Lasagna al Furno, layered pasta filled with bolognaise sauce, chicken and vegetables and served with garlic bread and coleslaw. This was tasty, nothing to complain.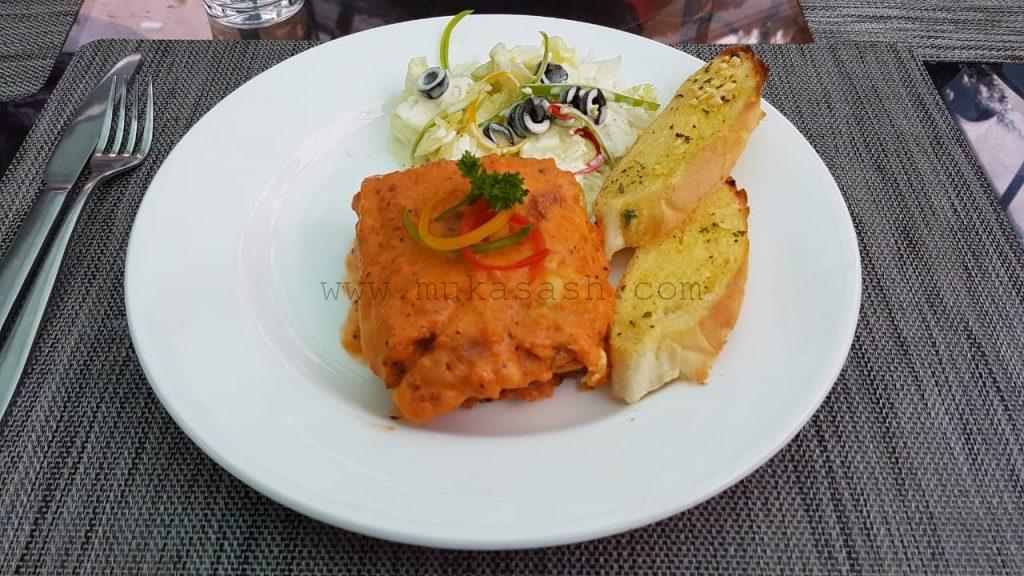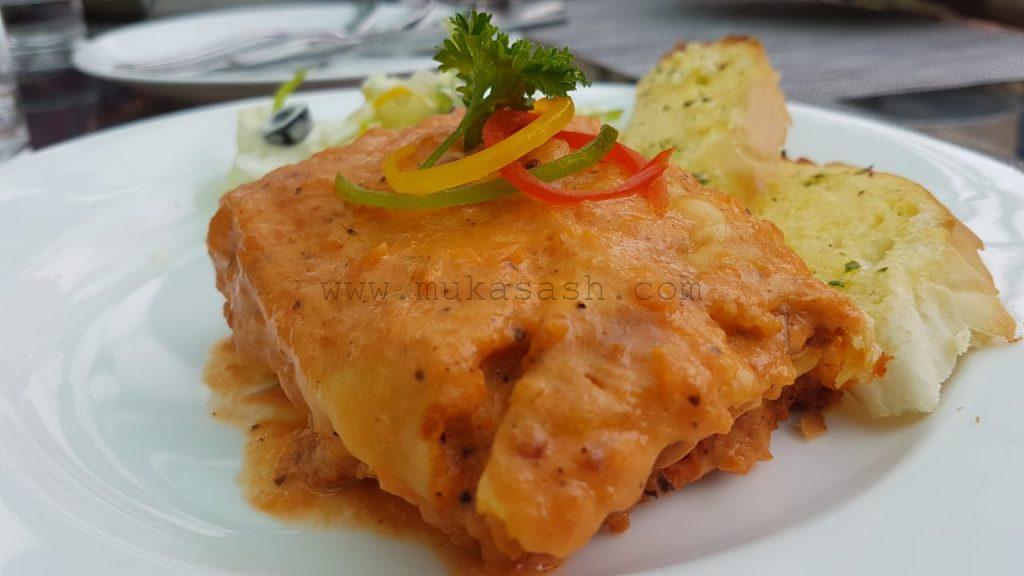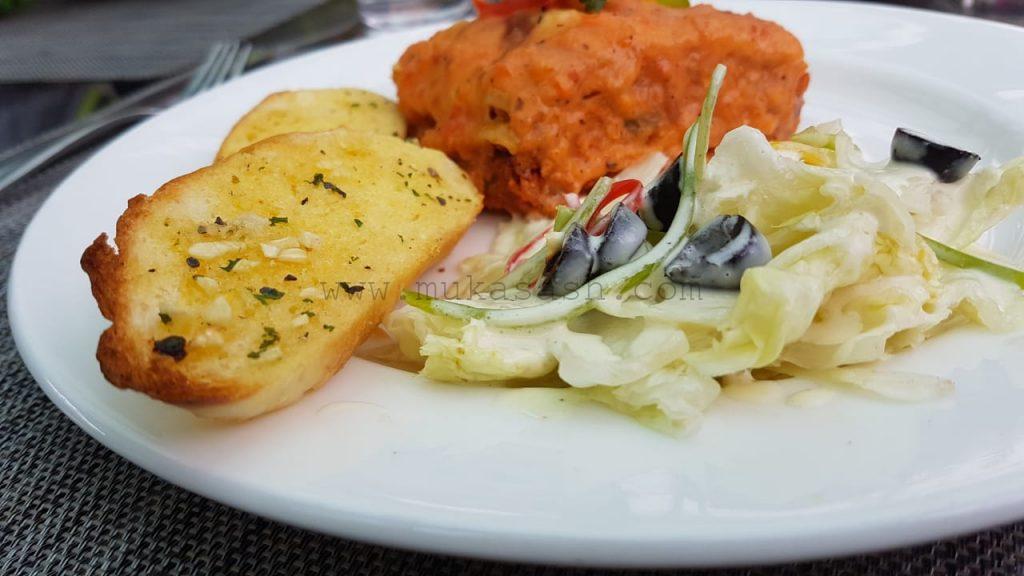 Decided to end with a couple of desserts and a black coffee. Earl's Secret Brownie was Chef's signature white walnut brownie served with Vanilla Ice cream. Mind blowing! Loved every spoon of it. Toffee Pudding didn't taste as good as we expected it to. Had a feeling it was doughy on the inside, didn't quite make an impression. Coffee was good, just how I liked it.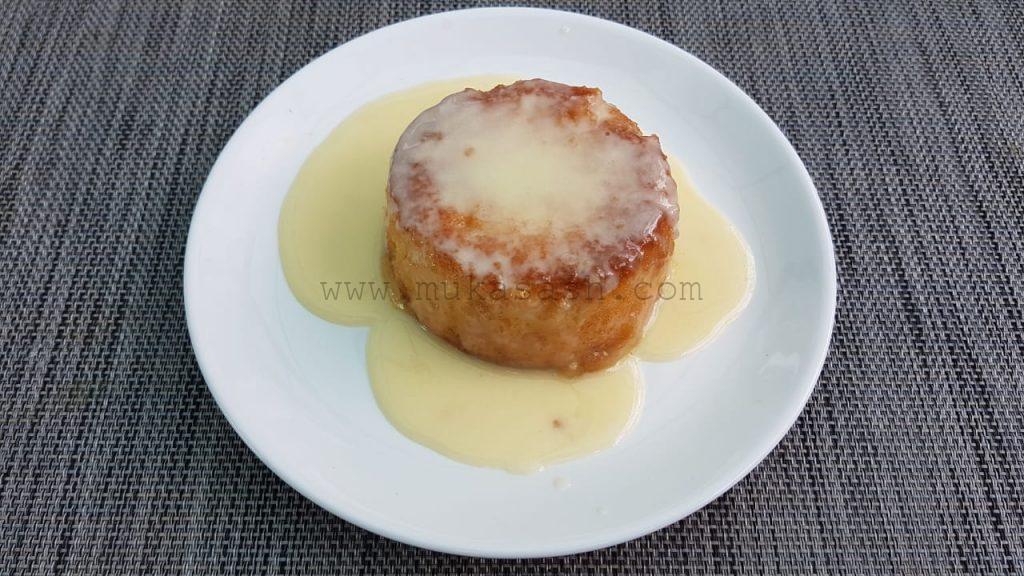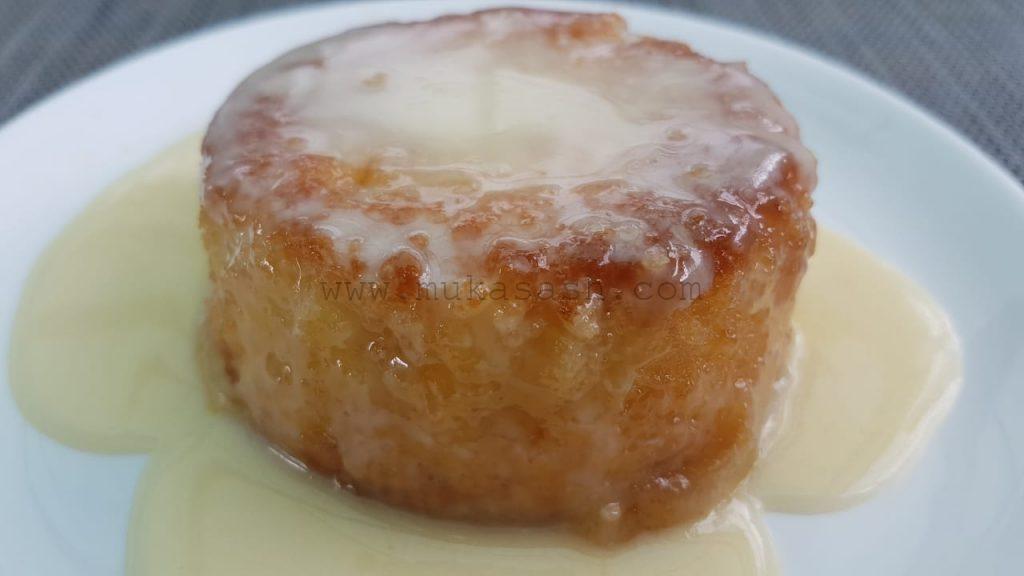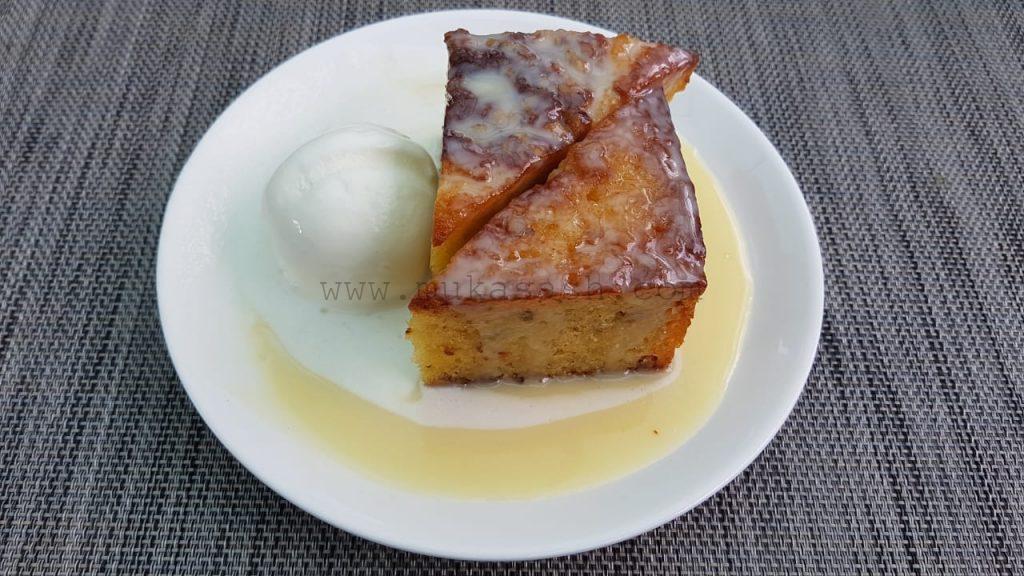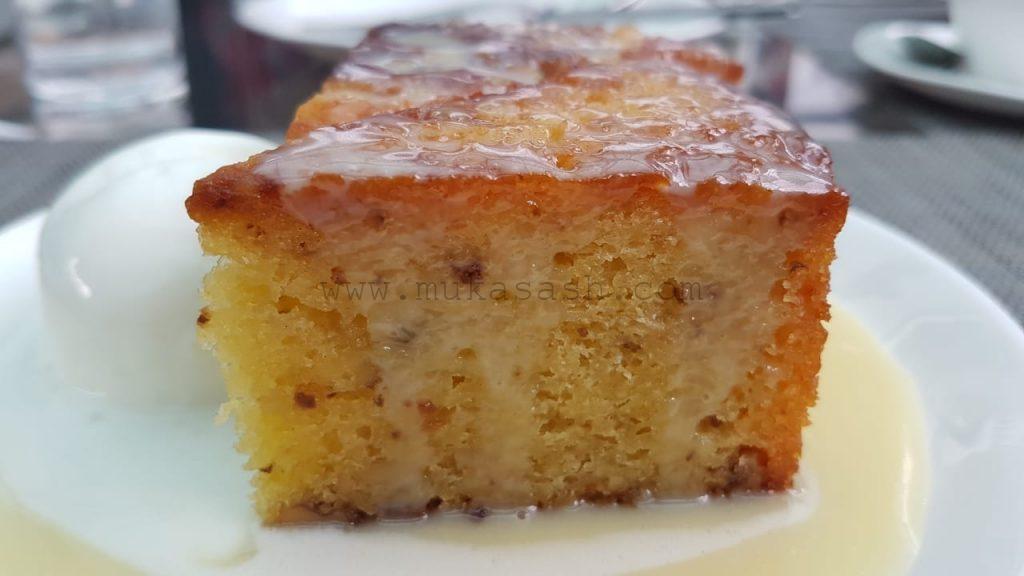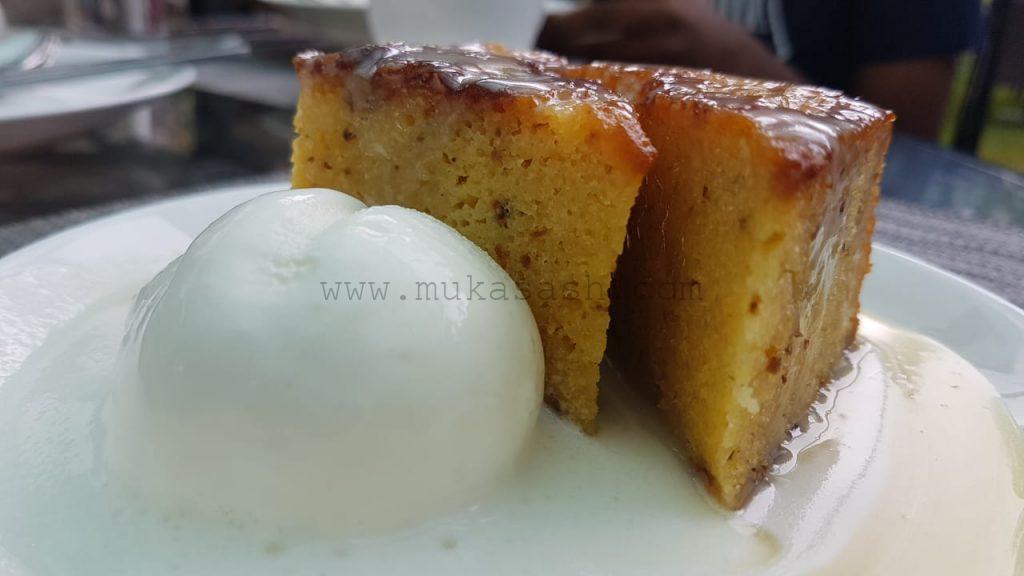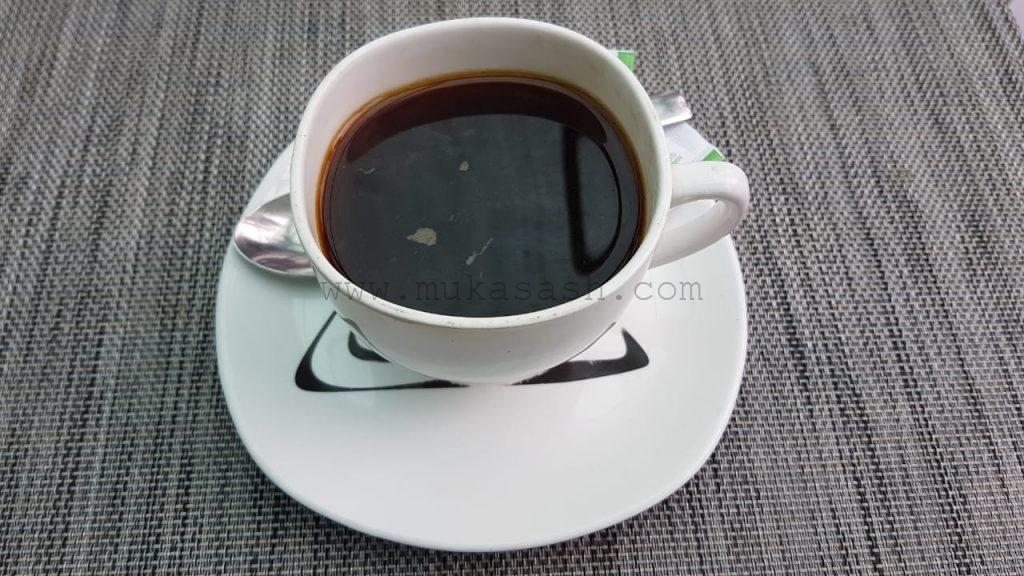 Overall, the lunch was a mixed bag. It wasn't the best of dining experiences, but definitely didn't spoil our mood in Ooty. But for one main course and a dessert, wouldn't complain about rest of them.
Coming to one point which I would never accept in a fine dining place – the cutlery wasn't cleaned well. Not once, twice, but three times we asked for different ones. Each time a fork, a spoon or a knife had something stuck to it, perhaps some earlier food which was eaten using that. Couldn't really eat with confidence without double checking each time, that was pathetic.
Service was pretty good, nothing worth complaining. A service charge of 7% was levied on the bill, that was okay.
We paid a little more than 3K, and in my humble opinion, the whole experience really didn't do justice to the price point.
Perhaps this place was really good at one point in time, and now, its time to pull up their socks to get back to their usual standards.