Amma Chettinadu Restaurant, a place I've not visited in the last 15 years or so. A few good lunch outings in 2006-2007 along with colleagues from Hexaware is what I remember about this place. Also remember hearing from a few people about how the owner of this restaurant was a celebrated chef in M.G.R's home, and so on. Glad to see the restaurant doing as good, even today!
This restaurant has always seen a great political patronage, and today was no different. On a weekday, the place was quite busy, and from the diner's costumes, it didn't take too long to make out they were from political circles.
We were directed to the first floor which was relatively free. I only remember dining in their ground floor on my earlier visits. Immediately got seated and after a quick look at the menu, noticed that the prices definitely weren't cheap. The reference or comparison to 'cheap vs pricey' is because one of my friends called this place Amma Mess, and by mess standards, it was certainly pricey. Most of the side-dishes were around 300 bucks. Anyways, in a non-vegetarian restaurant, it wasn't bad, I thought.
Ordered Non-vegetarian Meals for wifey, Egg Biryani for myself and Chicken 65 Biryani for my son. Vanjiram Fry, Prawns Roast and Boneless Pepper Chicken were the side orders. Food was served in reasonable time.
We were served a chicken soup which tasted good. Presume it was complimentary as we didn't order and I forgot to check the bill.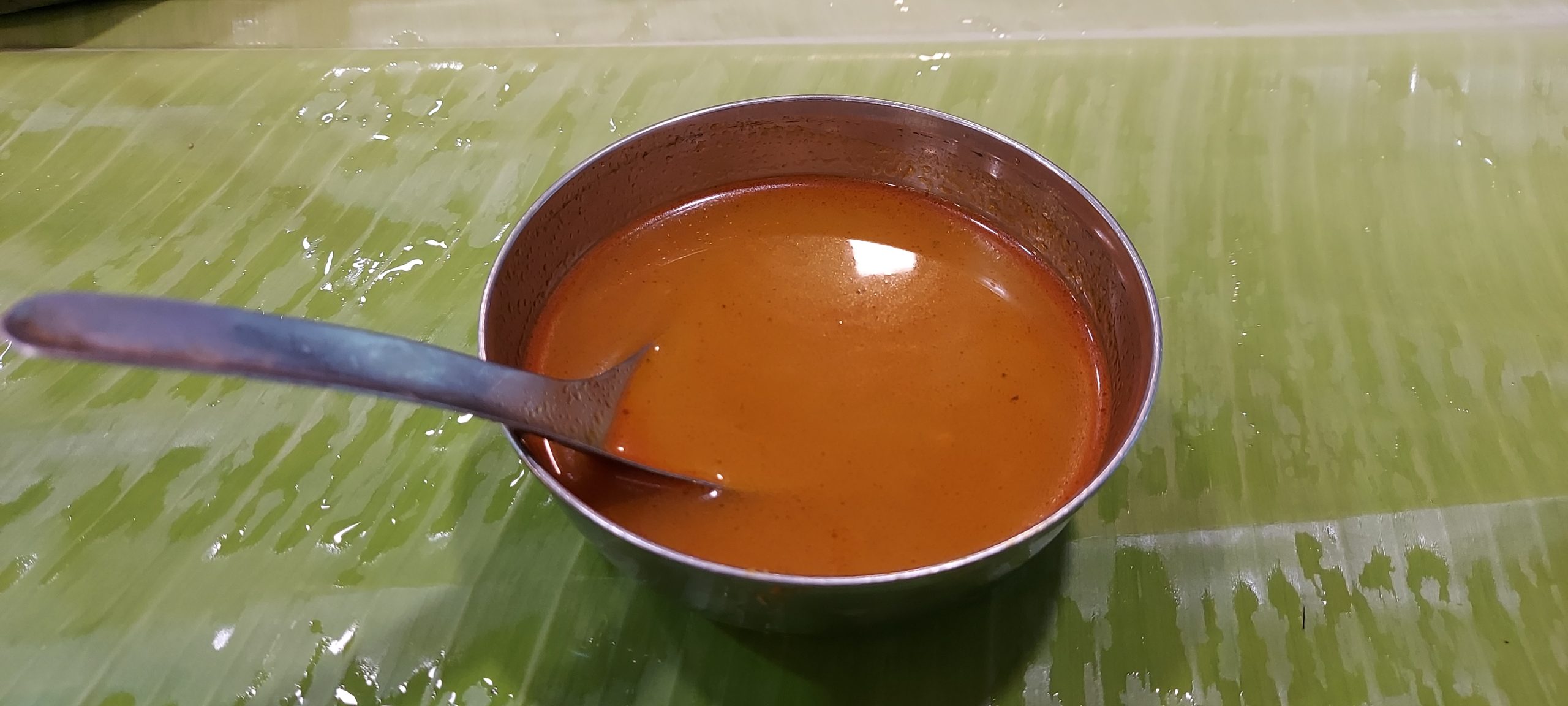 Non-vegetarian meals came with the usual veg accompaniments, chicken kuzhambu, mutton kuzhambu and meen kuzhambu. Rice was served separately and was unlimited. The waiter served a special chicken gravy and nandu gravy too.
Vanjiram fish fry was wonderful, I was told, and so was the Prawns Roast. The portion size of prawns was too little for its price. It tasted wonderful too, it seems. Ordered one each of them for takeaway. Family is a tad picky when it comes to seafood. They were quite pleased with this one, absolutely no complaints with either of these dishes.
Chettinadu Boneless pepper Chicken was very tasty too. I ate it as an accompaniment to the Biryani and thoroughly enjoyed it.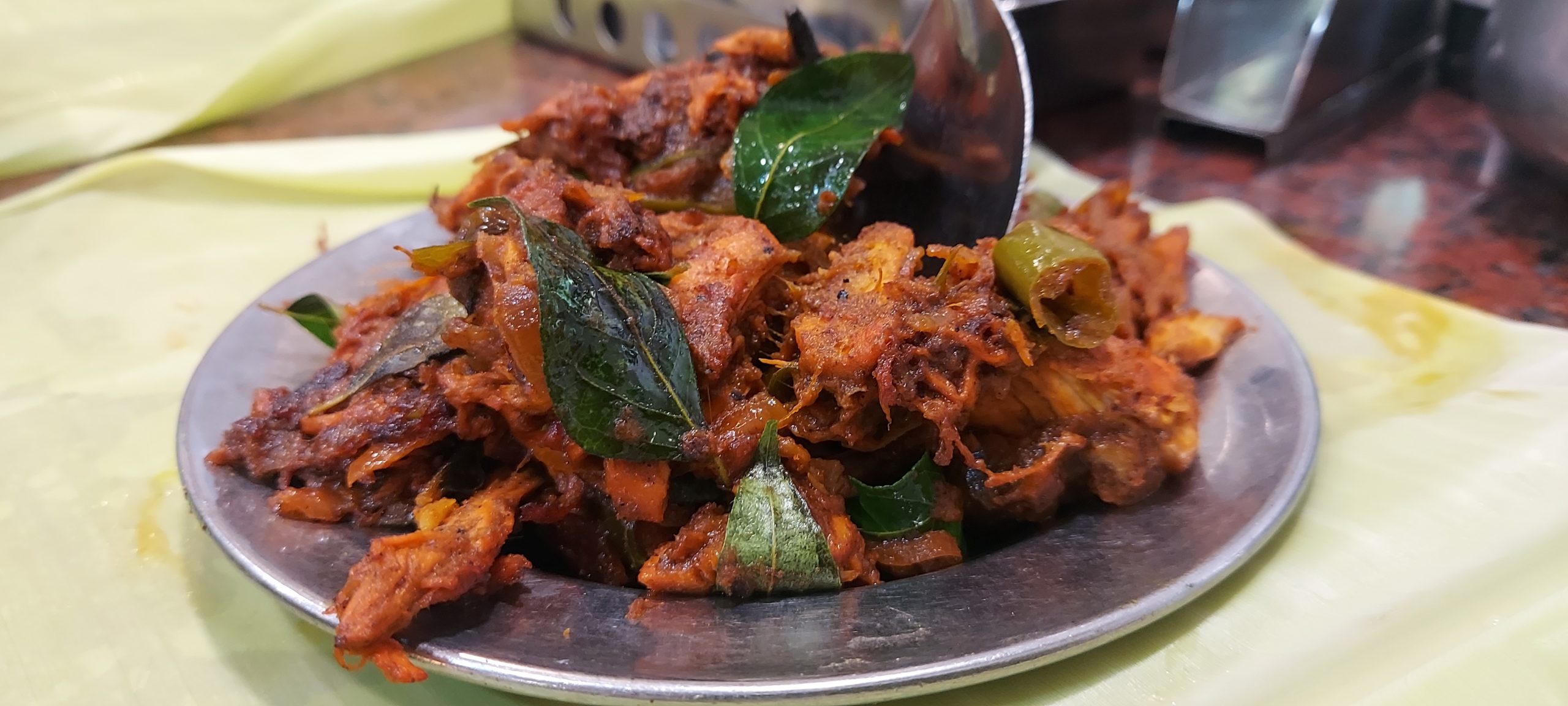 Chicken 65 Biryani had reasonable number of soft and well-made Chicken 65 pieces on the top, and was served with Raita and a thin gravy sans pieces. Looked similar to the Mutton kuzhambu in the meals.
Egg Biryani was served with the same accompaniments, and 2 boiled eggs in it. The portion size wasn't as much as it appeared as it was a false-bottom container. The flavor in Biryani was too subtle, but I had no complaints.
Normally I never eat white rice after Biryani, but decided to eat here as the quantity didn't feel enough. They have a separate menu item – 'Extra Rice after Biryani', so its not a new thing after all. There are many who prefer rice with rasam after Biryani. That's exactly what the waiter brought too, but I ate it with Chicken gravy first, and rasam later. It was good.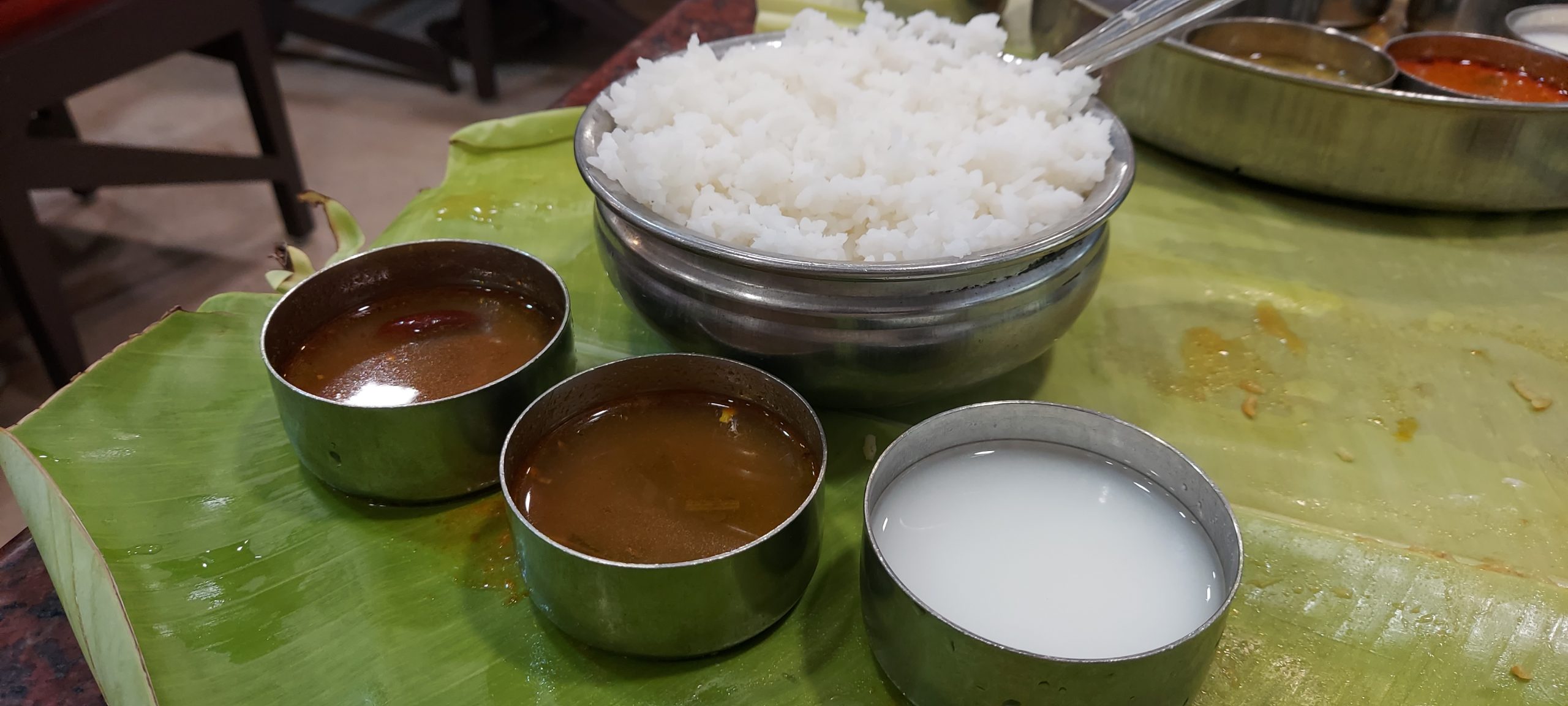 While in the middle of the meal, ordered 2 Egg Omelettes and that was good with the rasam rice. We ordered one Lemon soda and that was served in a bottle.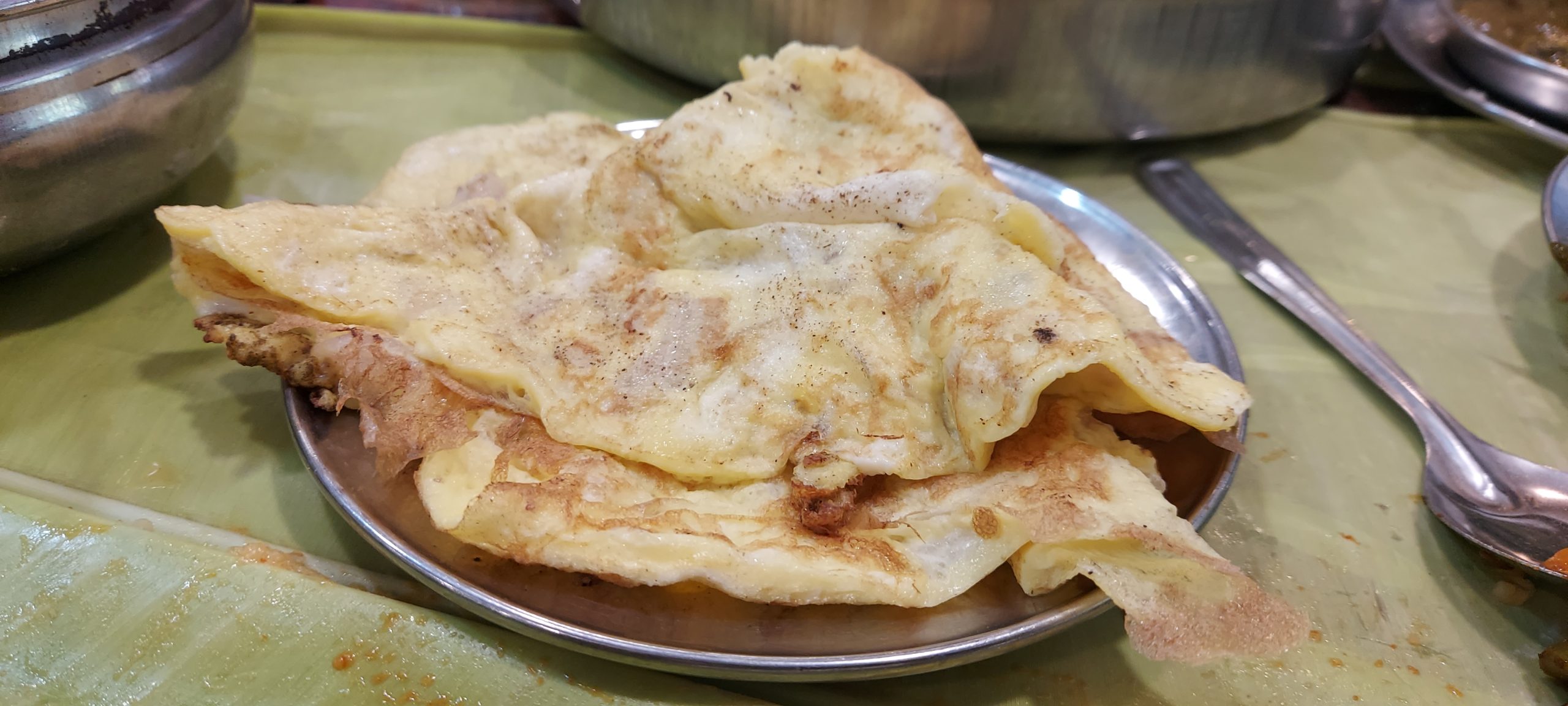 With that, we ended our meal. It was a satisfying experience taste-wise, but inflation or shrinkflation as you may call it, portion sizes and prices weren't quite well matched. Definitely not one of those places where you'd eat on a budget, and definitely not 'mess' prices though some choose to call it Amma Mess.
A pleasant gentleman waited on our table and served us with a smile and that certainly made our experience a lot better.
We paid 2.4K in all, and I'd think it was certainly on the higher side for a casual lunch. If prices don't matter, I'd certainly come back. I've also heard that there is a drastic difference in quality between weekdays and weekends as it tends to get too crowded, please make an informed choice accordingly.