During our stay at Marutham Village Resort, our experience with food was absolutely wonderful! This blog post is a recollection of what we had during our stay, from their in-house restaurant Amirtham. If you haven't already read about my overall experience, here is the link to it.
The restaurant was located quite in the center of the property in a lovely village house. It was probably the biggest house in the property. The décor was quite apt with the village theme, with bright Athangudi Tiles and the tables and chairs with a slight traditional touch. I did manage to click a couple of pics of the restaurant the next morning, quite early before the rest of them came for breakfast.
We checked in around 1PM and proceeded to their restaurant to have lunch. They had a vegetarian buffet. Kids and I opted for the buffet while wifey decided to go with curd rice. We decided to order non-vegetarian sides from the a la carte menu.
The first serving of food in my plate was Paruppu Vadai, Karela Fry, Bottle Gourd Kootu, Avarakkai Poriyal and Brinjal Vaththa Kozhambu with white rice was very tasty and homely. Very flavorsome, but not unnecessarily spicy or hot. We loved it.
Chicken 65 was sans the bright orange color, soft and just like home-made.
Chicken Sukka was different and tasty, not the traditional sukka that is served in most places. It was prepared with coconut differently.
Prawns Thokku was good the kids said. They liked it.
A nice semiya paayasam with right sweetness to end the meal.
It was a very satisfying lunch, and set very high standards for what to expect for the meals to come.
Evening refreshments in the common area by the pool was wonderful. Tea, Coffee and Assorted Bajjis. The chutney was super fresh and tasty, Bajjis were piping hot and we loved it. Tea and Coffee was good too. It was a very refreshing break in between activities for the evening!
While the folk dance program was going on in the evening, they had actually set up the thalluvandis on the side of the main street for an outdoor eating experience. We could opt to sit inside the restaurant also, a few of them did that too. We chose to sit outside and enjoy the meal.
Taking of orders was very well-coordinated. There was not a slightest confusion. Food was served quickly and we hardly had to wait. The veg and non-veg dishes were handled out of separate thalluvandis, which was good.
We ordered Idiyappam-thengaaipaal, Chicken Kari Dosai, Mutton Kari Dosai, Mutta Dosai, Egg Kothu Parotta, Kalakki, and Omelette. Chicken gravy as accompaniment for dosas was complimentary. We got 2-3 small servings. Every single dish we ate was tasty! The chefs behind the thalluvandis showed they were seasoned professionals who had no problem serving a large crowd.
Then ordered a plate of Idly and Parotta to finish the dinner. Chutneys and Sambhar was fresh and tasty I was told.
Overall, a wonderful experience of outdoor dining! After a pleasant stroll, went back to the room!
Breakfast the next day was inside the restaurant. It was a predominantly South-Indian vegetarian buffet, with eggs to order being the only exception.
I started with Medhu Vadais, Puttu-Kadala Curry and Poori Bhaaji. If at all I had to be very picky, I could say the vadais were a bit oily. Sometimes with the wetness of the maavu, the vadais absorb a bit too much oil. I didn't mind it much. It was crunchy and tasty. Puttu Kadala was wonderful and so was the poori Bhaaji.
A mini Ghee Roast and Rava Pongal was next. Both of them were tasty with the two chutneys and sambhar.
Decided to have a Kalakki. It was without the salna/kuzhambu. Tasted good with onions.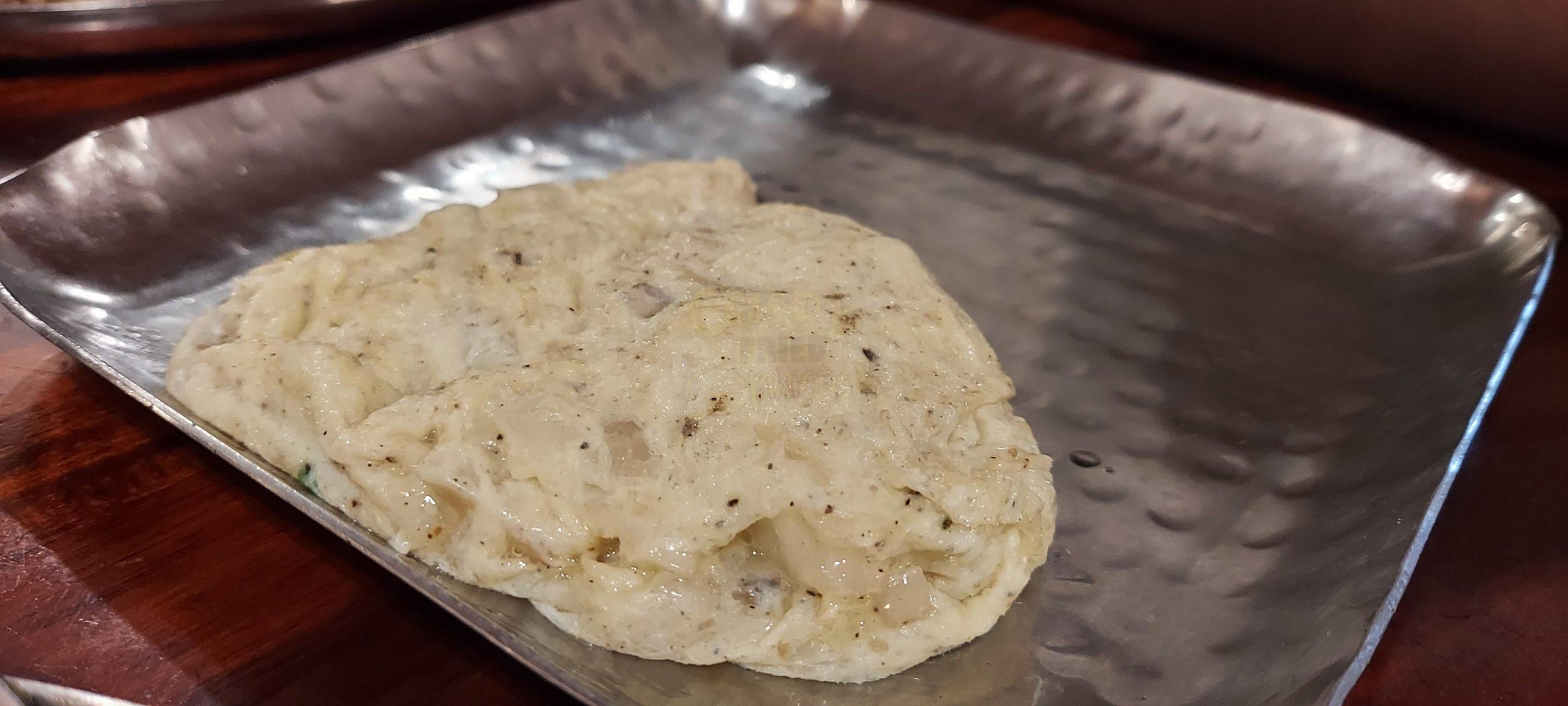 A sip of watermelon juice was good, however I finished the breakfast with a wonderful coffee, a pic I missed to click.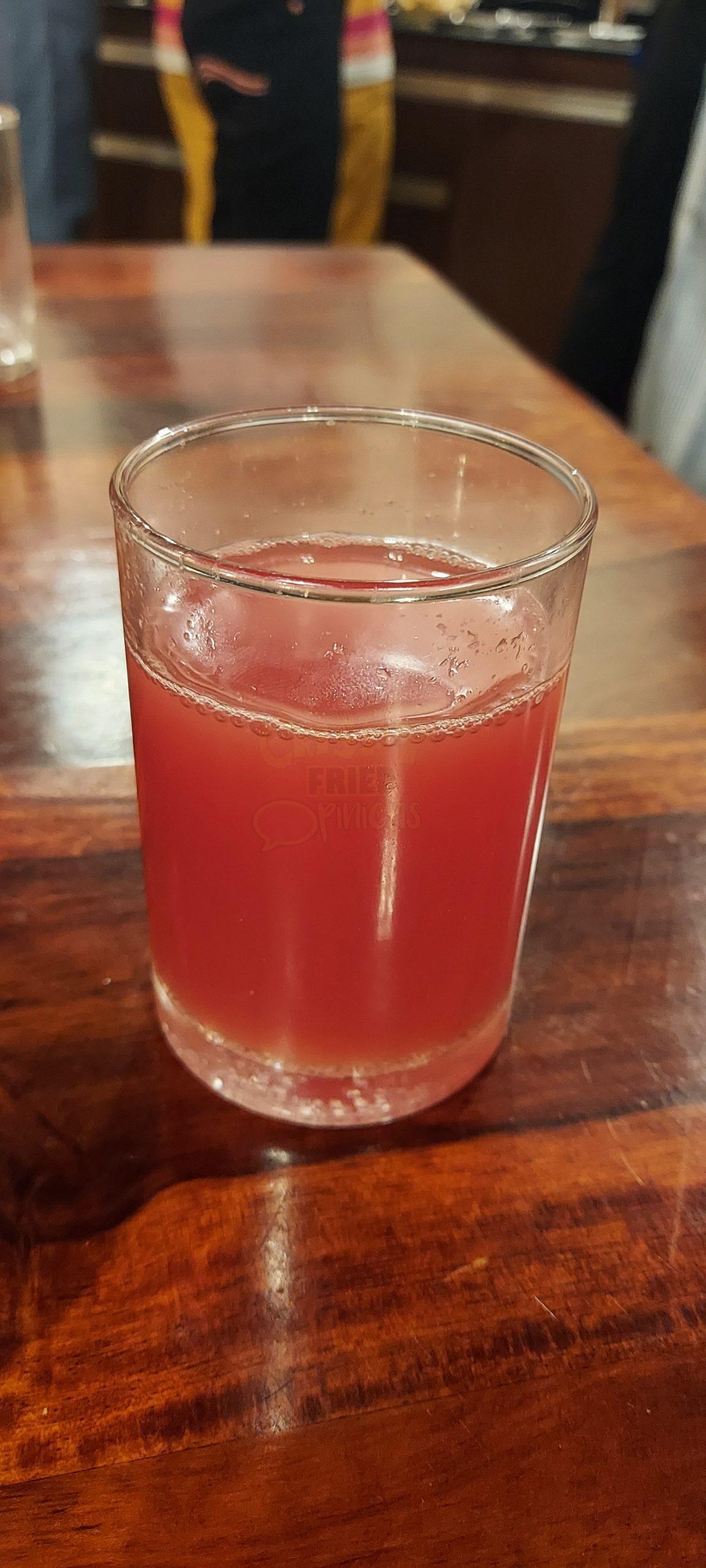 Overall a fantastic start to the day.
Food was a big plus in our stay, every single meal was tasty. Food was very flavorsome, and at the same time spice levels were just rite. The chefs deserve a lavish praise for serving us tasty food all through our stay! The prices were quite reasonable I would think. The Lunch and Dinner bills were around 1.5K each for 4 Pax for quite an elaborate non-vegetarian food order. So had to pay a little more than 3K for food bills during check out.
As I have said, one of the places that I would certainly recommend and visit again! In case you missed it, check out my post on the overall stay experience at Marutham Village Resort.