A very satisfying lunch on a Sunday afternoon! We already decided that it had to be a proper South-Indian non-vegetarian food, and obviously Sri Kamatchi was one of the first names to come to my mind. I have visited Hotel Sri Kamatchi on 100 Feet road earlier, and didn't have a very great experience while my visit to their branch in Ashok Nagar, Chennai was very memorable.
I've had a couple of friends tell me that their branch in White Town is much better, in Puducherry. Decided to check it out on Day 2 of our trip.
Needless to say, we entered into quite a packed house at 2:15 PM on a Sunday. After giving our names, waited for about 10 minutes before we got a table. Thanks to the few folks who didn't show up after their names were called out a couple of times. We managed to get a table sooner than expected.
Quick glance at the menu, we placed our order – 1 Mutton Biryani, 1 Prawns Biryani, 1 Egg Biryani, 1 Chicken 65, 1 Kamatchi Chicken and 1 Karandi Omelette.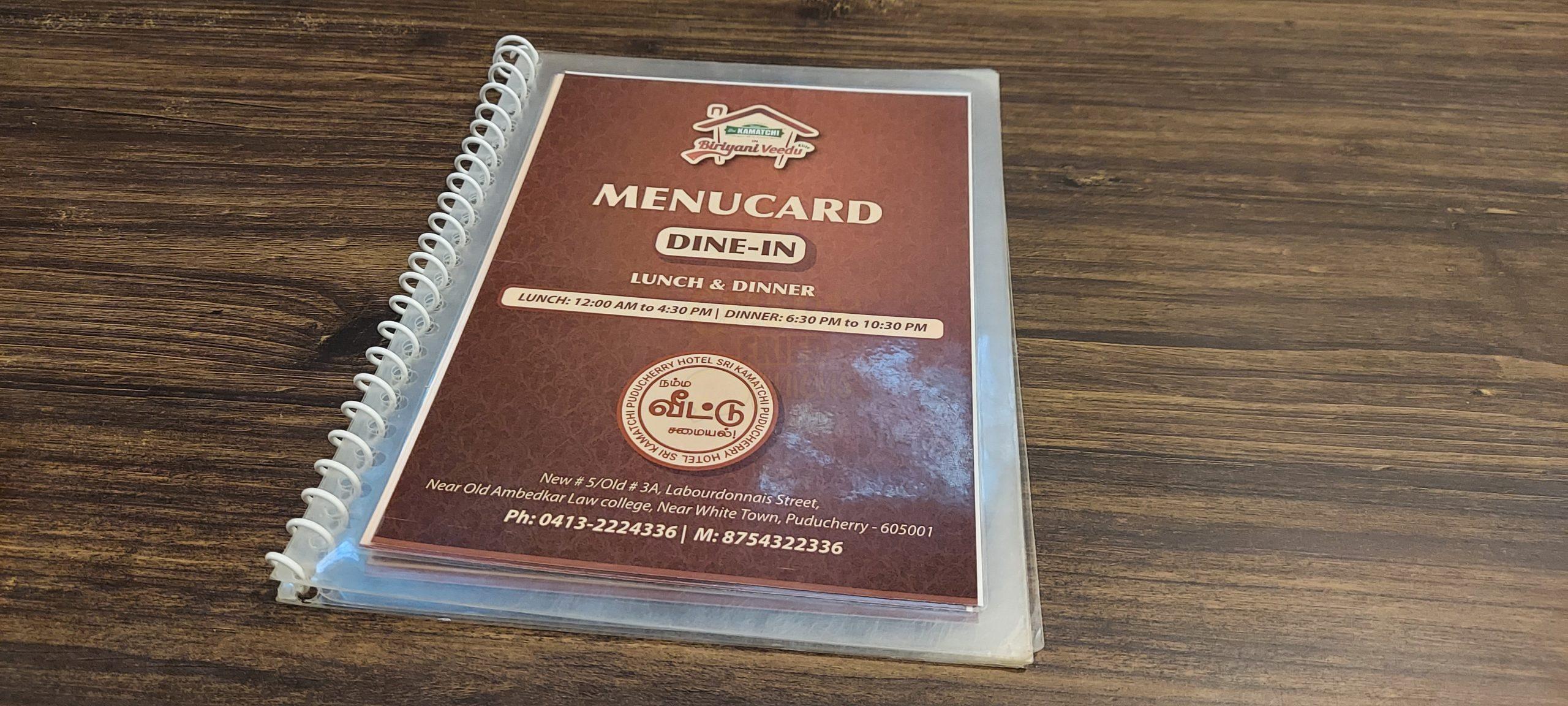 Mutton Biryani was flavorsome, I was told. Soft pieces, tasty seeragasamba biryani.
Prawns Biryani was good too. Like most places, it is tawa sautéed prawns mixed with Biryani I think, else you wouldn't see curry leaves in Biryani. 🙂 I was told it was tasty too.
Egg Biryani was tasty. I had this along with two chicken sides and Karandi Omelette. Loved it. Accompaniments were tasty too. Raita and the gravy.
Chicken 65 was like home-made, sans the color, just rightly fried. Crispy, but soft, It was wonderful.
Kamatchi Chicken, a dry chicken dish tasted good. It was a good accompaniment to the Biryani.
Karandi Omelette, a nice fluffy egg omelette. Loved it!
Goli soda was available in fancy plastic bottles, ordered one each – Two Paneer and two blueberry flavor. Perhaps they meant blue curacao flavor. Both of them tasted good.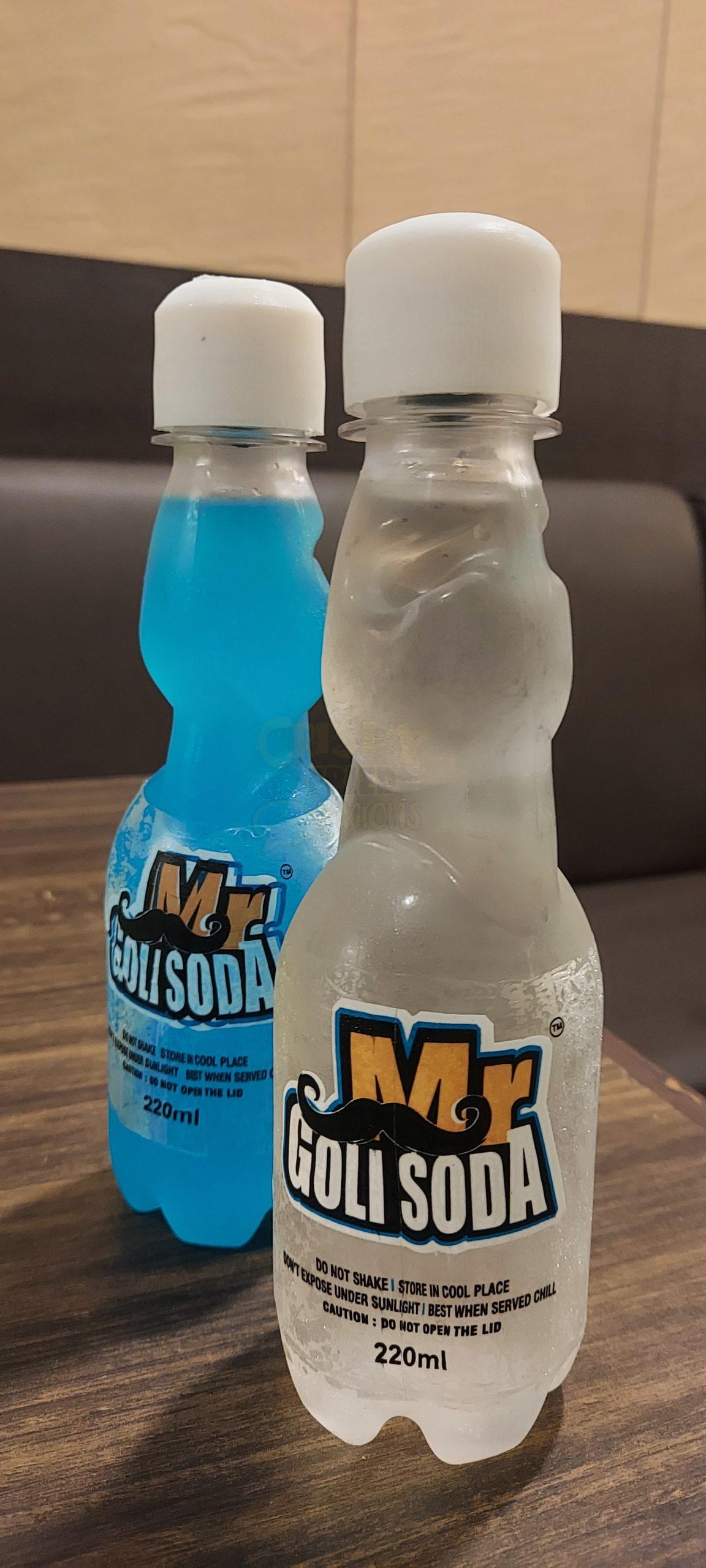 As we finished the biryani, the very polite waiter insisted that I try a bit of white rice with their rasam, and that was complimentary. Normally I finish with biryani, but decided to give it a shot. It was tasty indeed! Thanked him for the recommendation.
Overall, a very satisfying meal on the second day of our Pondicherry trip! I think we paid a little less than 1.5K in all, I'll certainly come back again and recommend this place for good food!