One of the best places for a simple no-frills vegetarian lunch in Pondicherry. Have been to Hotel Surguru many times and have never been disappointed. This time was no different! Located less than 100m from Hotel Athithi, needless to say, we already decided this was going to be our lunch place on day one of our trip.
We walked into a busy restaurant on a Saturday afternoon and thankfully got a table immediately. Ordered 1 Mini Meals and 3 North Indian Meals.
Mini Meals was good, wifey liked the food. Chappathi Kurma, Cabbage poriyal, Pulihodharai, Sambhar Saadham and Thayir Saadham with pickle.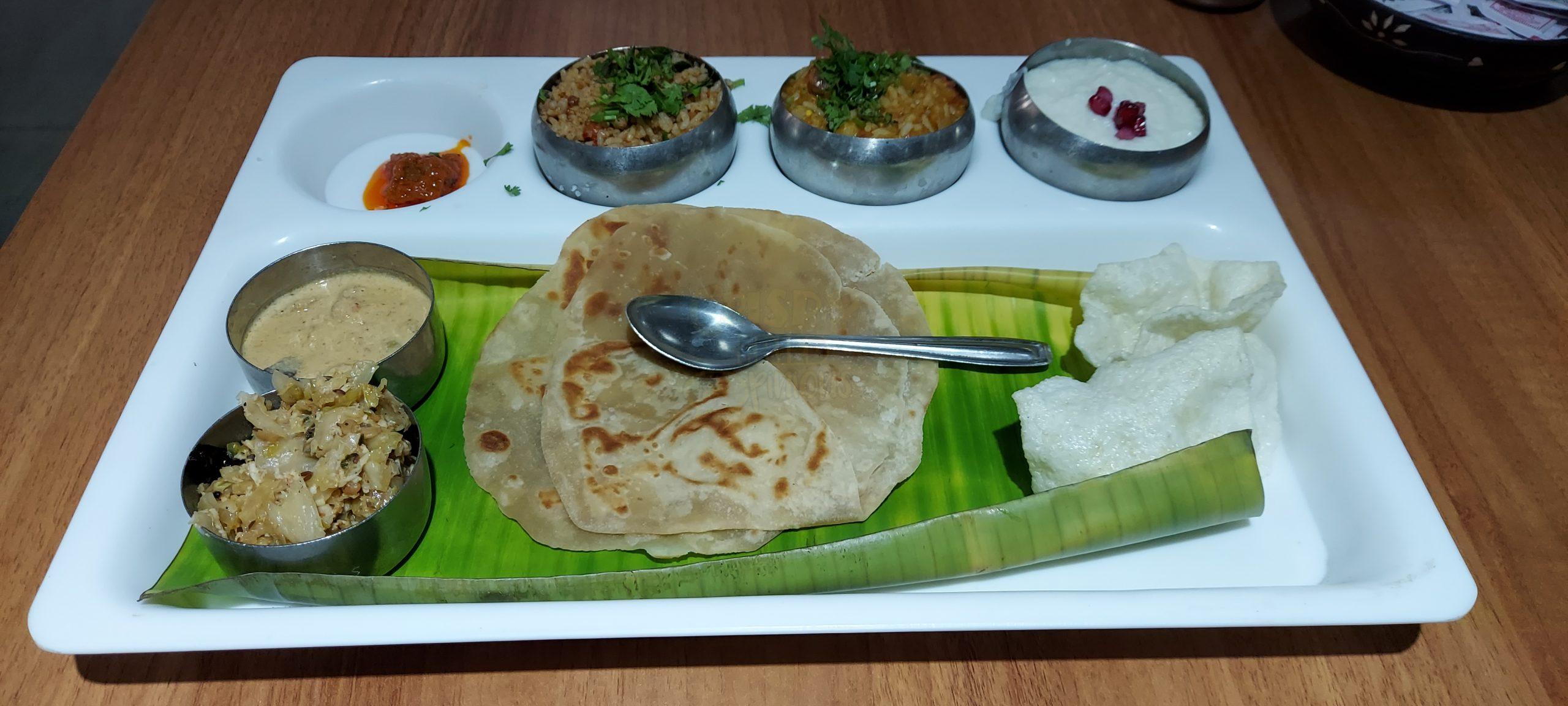 North-Indian Thali was an elaborate affair. Started with a Tomato Soup with two small bits of soup sticks. Main course had Stuffed Paratha, Veg Pulav, two gravies distinctly different in taste, Paneer Butter Masala and Kadai Vegetables probably, White rice, Dal, Raita, Papad, Curds and Green Salad. There was also a vanilla ice cream along with the meal.
Food was very tasty and service was courteous. Absolutely nothing to complain when you have a satisfying meal like this! We paid 864 bucks in all, for an absolutely satisfying meal.
If we're thinking vegetarian, we'll certainly come back at the next possible opportunity!