After a wonderful time with friends at Catamaran Brewing Co., we returned to get some rest. We were ready for the evening outing around 07:30PM. By that time we had already decided the place – Rendezvous Cafe Restaurant, it was going to be! A Saturday evening with Live music, we only hoped that we would get a table for 4 Pax. Thankfully, we did!
The place is located on the third floor, they had a lift and so no issues with accessibility. As we entered, the place was already packed except for a couple of tables. We thanked our stars that we got a table, the other two tables were taken in no time. The place looked very Christmassy with all the decorations. The décor was white, it was quite a charming place.
A friend and I started with Long Island Iced Tea. It was very good! It has been quite a while since I opted for cocktails.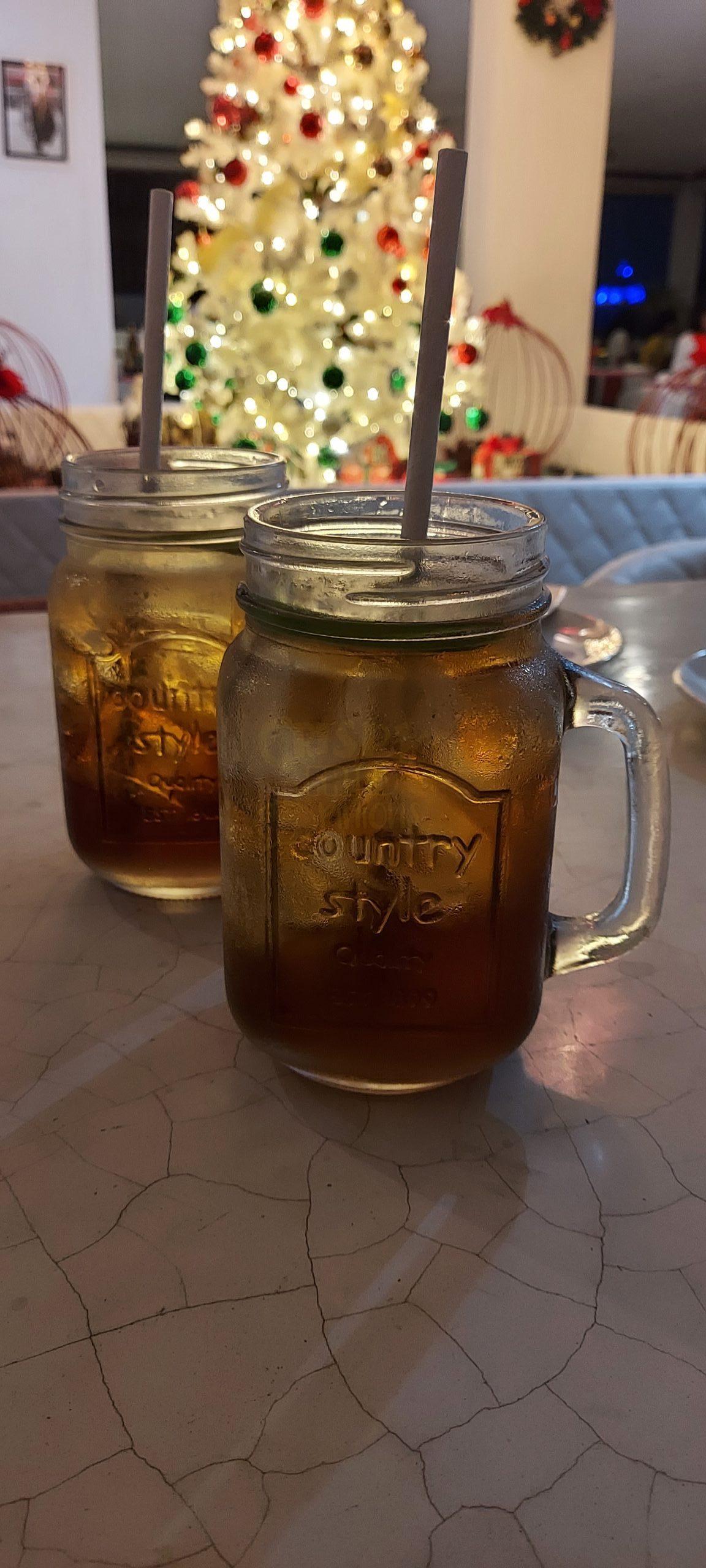 Rest of them got a pint of Miller beer each.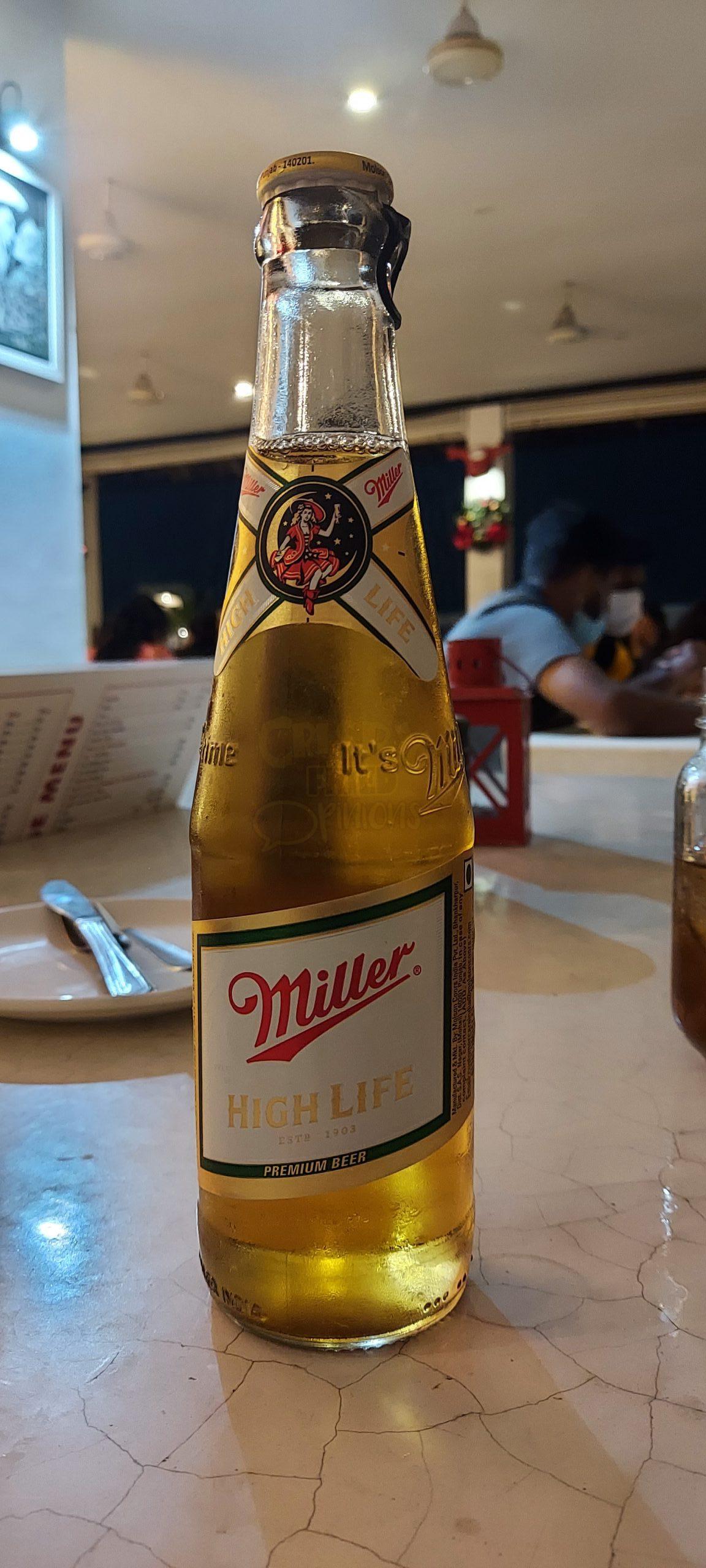 The first starter to arrive at the table was Mangalore Ghee Chicken Roast. Perfectly done, a wonderful aroma of ghee in every mouthful, rightly spicy, we loved it.
A friend and I decided to try a glass of Red House Wine each, loved it. When you're not too specific about a variety or a brand of wine, and would be good with a glass of 'any' Red wine, it is a good idea to ask if they have House wine. They sure did, and it was marginally cheaper than other ones on the menu.
Next starter to arrive was Tawa Paneer. This was a dampener! When a restaurant decides to serve paneer chunks of this size, they better be sure on how soft and how well marinated it is. This was chewy, and the masala hardly getting into it, the only consolation was the sprinkle of chaat masala on the top that gave a little flavor profile to the otherwise bland paneer. I would certainly give this a miss next time.
Friends ordered a Prawn starter. They loved it. The masala, prawns everything was good, they said.
Pork sausages sautéed with onion and bell peppers was the next to arrive. Not sure what it was called, exactly. Friends liked that.
We ordered two more Long Drinks – Mai Tai and Cosmo I think. One was with Blue curacao syrup and vodka, another was a Rum-based one. Both of them were wonderful!
Friend ordered another drink which I think was a brandy.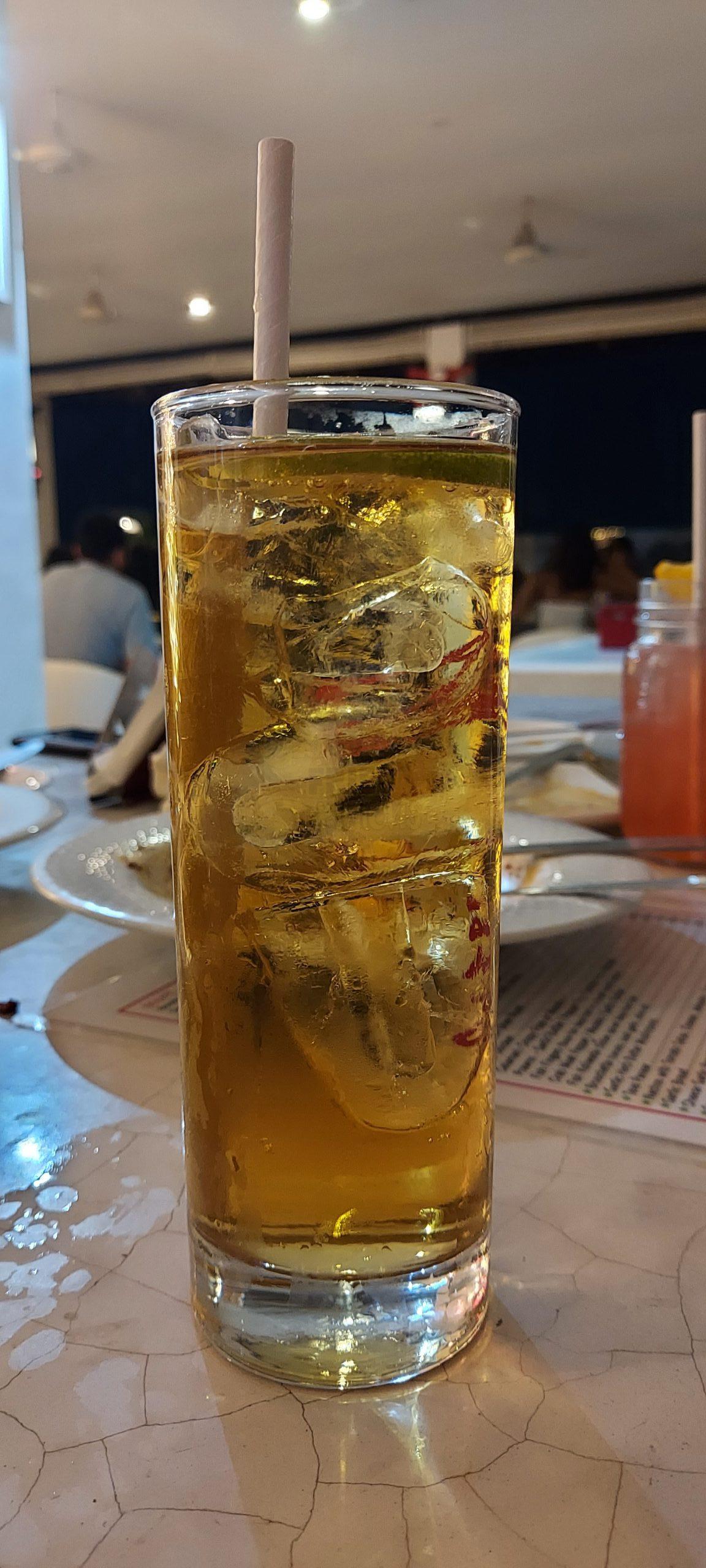 There was another cocktail a friend tried. Couldn't catch all the names amidst the music and sound. All the while the live music was just wonderful and engaging!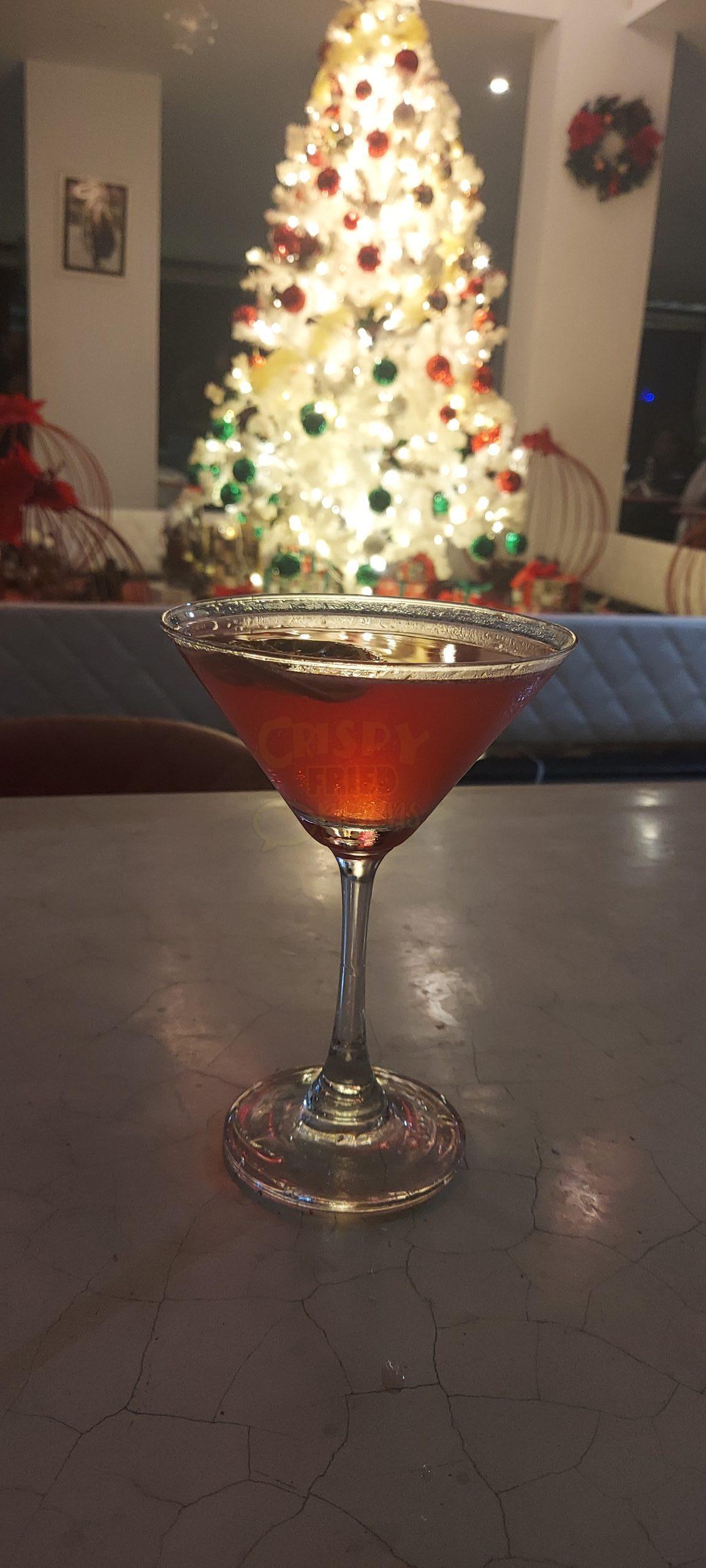 Repeated the Long drinks one more time.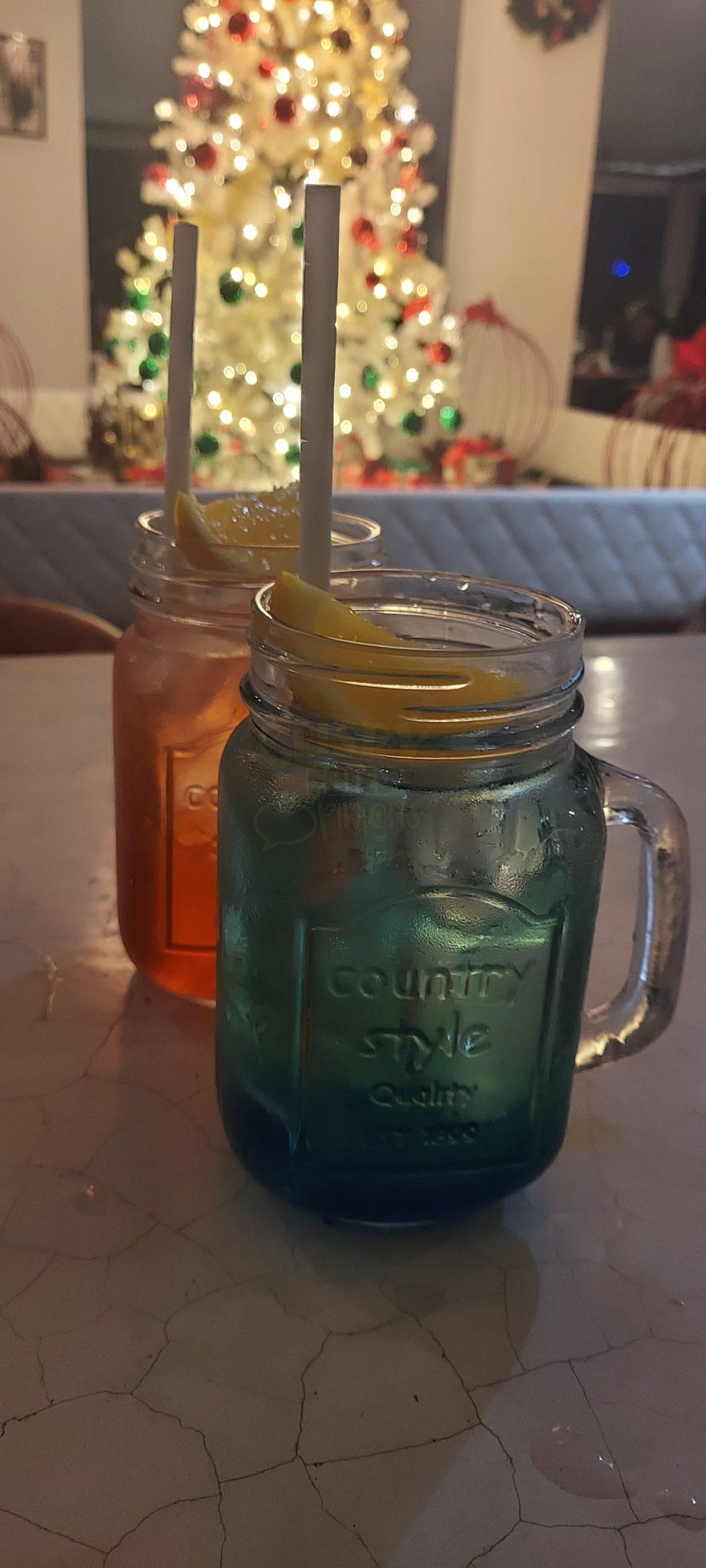 Finally, some food. Friend ordered a Grilled Chicken served with Potato Mash, Herbed Rice and Sautéed veggies. It was wonderful. Nicely done, we liked it.
We also got a portion of Steamed Rice with Chicken Gravy. It was good, but we didn't eat all of it.
We were there for over three hours and had a great time having wonderful food and drinks listening to Live Music. Yes, the place is pricey! Of course, we knew that before we started, so no complaints there. Again, we paid a little less than 9K in all, for a wonderful evening with friends!
I'd gladly come back at the next possible opportunity and would certainly recommend this place for good food and drinks.