After an adventurous outing on Saturday to Catamaran Brewing Co. in the afternoon, and Rendezvous Cafe Restaurant in the evening, we definitely needed good rest and a good night's sleep. By the time we got ready and checked-out, it was nearing 9:30 AM. Being in Pondicherry, decided to have an Indian or French breakfast, not the usual South-Indian fare.
We were in for a disappointment as Cafe des Arts was full, and the owner politely told us they cannot accommodate any more guests. Quite understandable as it was almost 10AM. Tried to look for other places, we've done Baker Street a few times, so wanted to go elsewhere. Called The Promenade to check if they're open for breakfast, sadly they weren't.
Finally zeroed in on a place called New Banana Cafe & Restaurant. Didn't read through the reviews, but saw quite a few people had reviewed this place on Google. Happy to know there were quite a few footfalls here, decided to check it out.
The place was located off Bussy street, in a narrow street called Cazy street. It wasn't easy to locate as it is on a rooftop of a building which otherwise looks like an normal residence.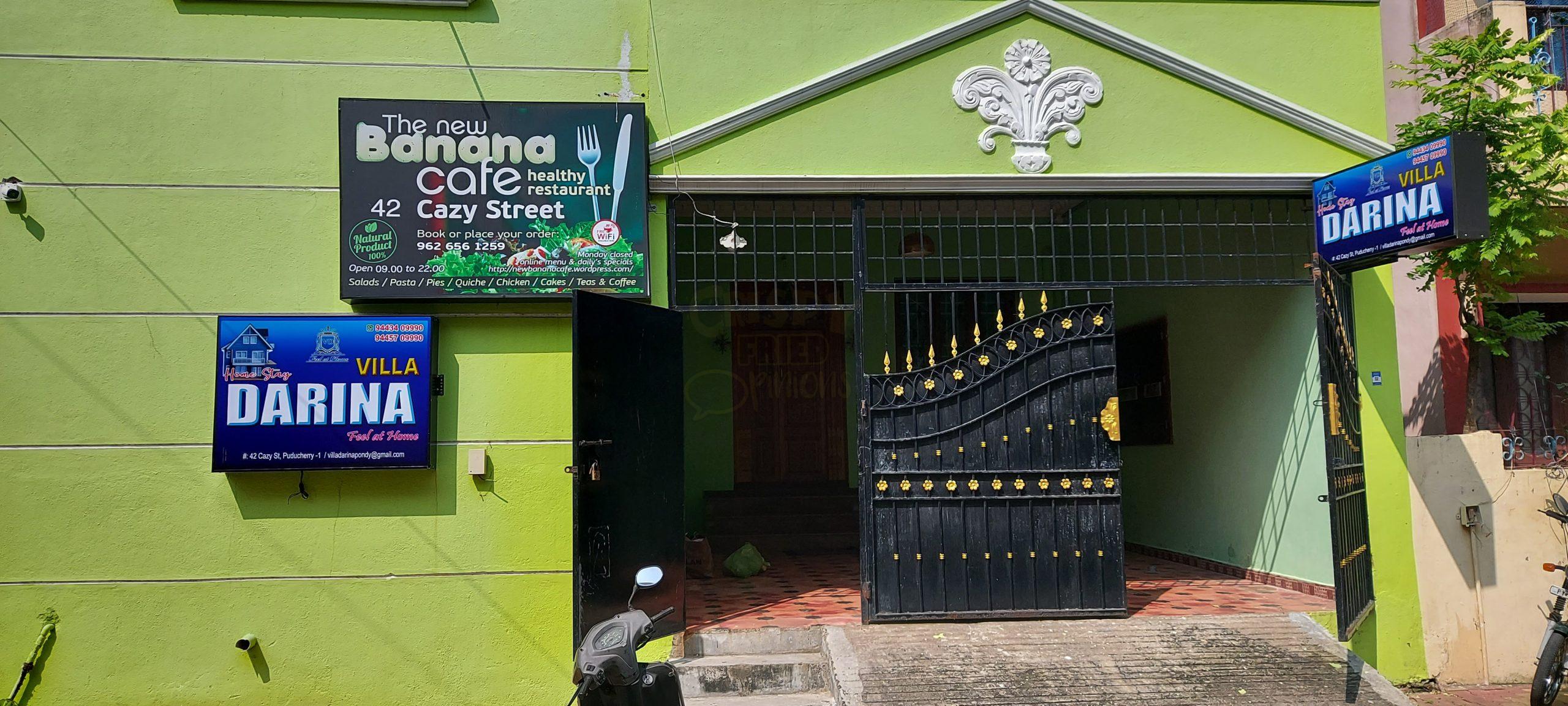 There's no elevator and you have to climb three floors. If you're not up for it, please feel free to skip this place. We went all the way up to enter into a nice laid-back cafe, with just a few tables. The place was pretty basic, but clean and decent. In a few minutes, we realized that it was a one-man show here. Please be prepared to wait. If you are in a hurry, this place is definitely not for you.
We looked at the breakfast options and noticed two variants – Piccola and Grande.
Quite obviously, Grande was bigger. It was basically Piccola plus Veg Salad, Fruit Salad, and Yoghurt with honey.
Piccola included a fresh juice, Toast / Croissant with butter and marmalade, Eggs to order – Omelette / Scrambled Eggs / Fried Eggs, and Coffee/Tea. Right at the start, we were told croissants were unavailable and they only had toasts. Well, there was nothing 'French' about this, I thought! Anyways, a Western breakfast, as we wanted,
We understood that Mr. Senthil was in charge, and he did tell us that it would take some time. We were in no hurry, still relaxing, catching up with unread messages from previous evening, on WhatsApp.
Fresh juice was the first two arrive. Both Pineapple and Watermelon were freshly made and good, though a bit too sweet. We should have ordered without sugar, we felt.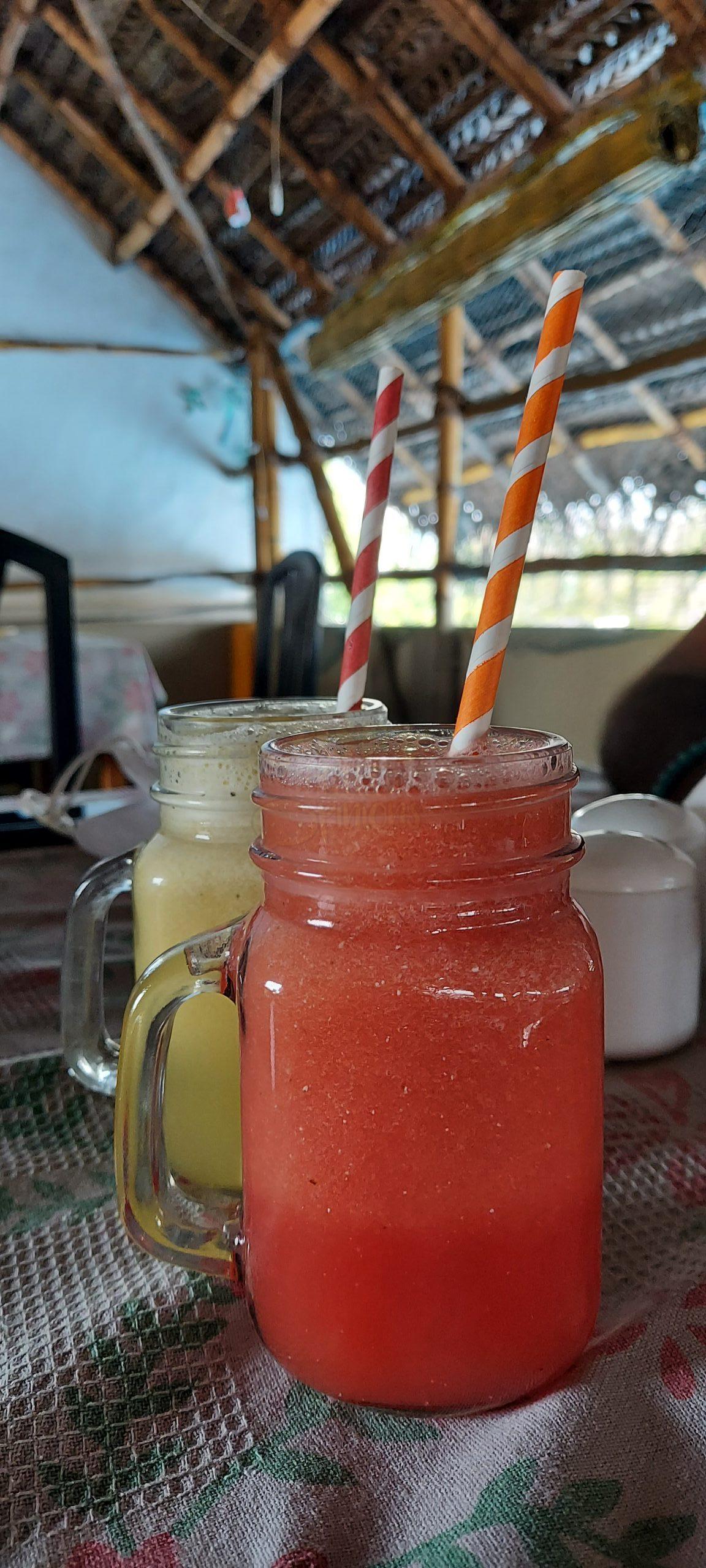 After a while, Toasts made their way to our table. Two of us wanted Omelettes, 1 of us Fried Egg and I opted for Scrambled Eggs. So we had ordered all variants between us. Without a doubt, it was good. No complaints with anything.
The Grande breakfast had these add-ons. Again, I liked the fruit salad, veg salad seemed to be drizzled with a dressing, it tasted good. I didn't try the Yoghurt.
Coffee was good, but more like an expresso shot than a typical black coffee we ordered. I liked it without sugar, and its taste was lingering on the palate for some time. A nice end to the breakfast.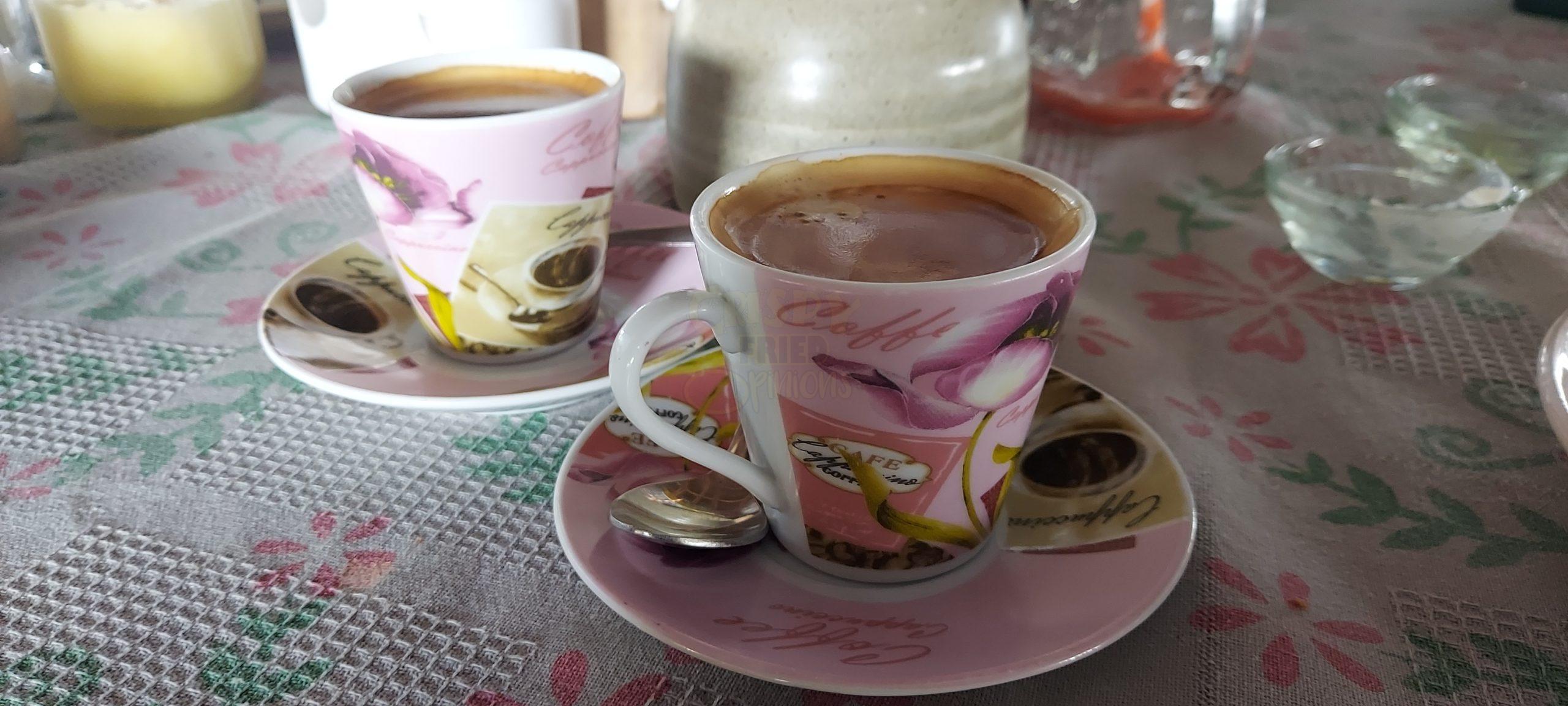 While we were having breakfast, we did notice a few people who came and left unhappy when told it would take some time. Obviously the frustration was more likely because of climbing three floors than anything else.
We paid about 900 bucks in all, definitely worth it for what we ate.
I would like to come back for a lunch or dinner. I am told they have some really 'French' dishes on the menu, and I'd certainly like to try!