One of the days during our recent Ooty Trip was my Wedding Anniversary, and we were on this trip with a friend's family. I decided to go to a good place for my Anniversary lunch, slightly special than a 'regular' restaurant. A Buffet perhaps, I thought, and quickly searched on Google while we were at the Rose Garden and there was a heavy downpour. A buffet is always exciting for the kids, going around to take what they want, and as many times as they want. 🙂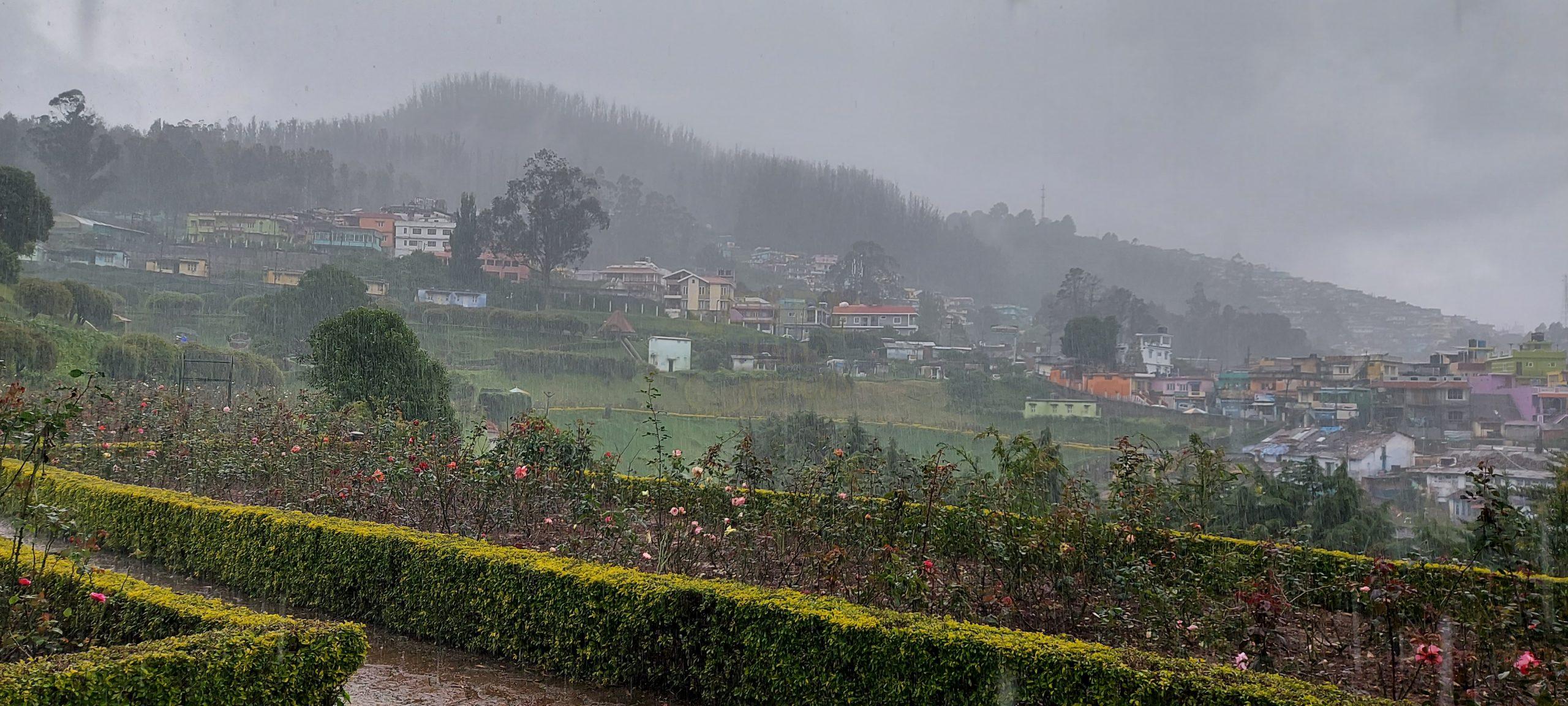 Ascot Multi-Cuisine restaurant popped up first in the search result and I quickly called them to check if they did have a buffet for lunch, and they replied in the affirmative. When I enquired about the tariff, I was told it was 970, all inclusive. I told them we were two families with two adults and two kids each, of course two of the kids were over 15, but still kids. The person agreed to charge for 5 Adults only! 🙂
That was it! Assured them we would be there right after the downpour and proceeded to restaurant.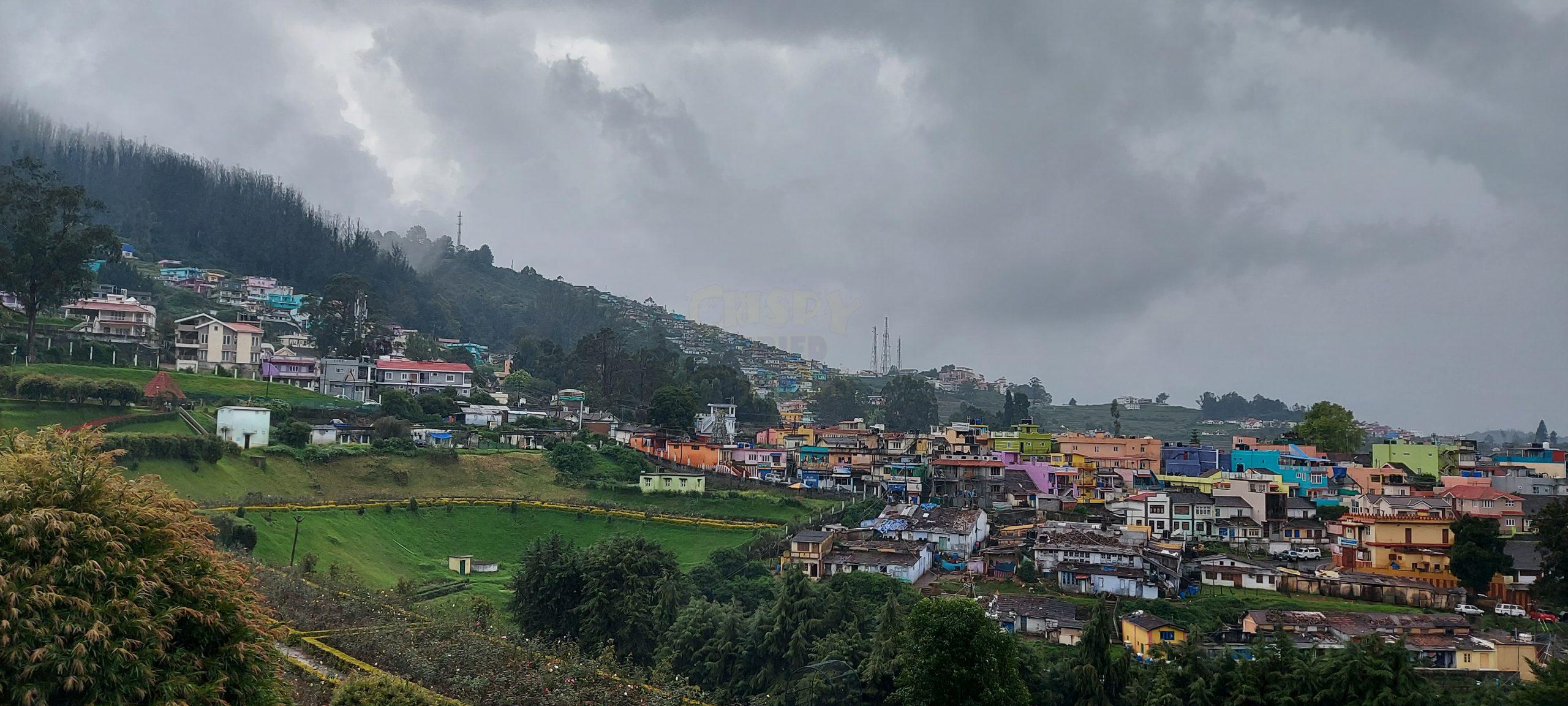 This restaurant was located in the Club Mahindra Derby Green Resort and needless to say, the place looked good. The lawn outside the restaurant was beautiful with a lovely view of the cityscape. We did click a lot of pictures here after the meal.
We entered into quite a busy restarant which eventually got packed and was quite a struggle to get hold of the Manager to enquire about our table reservation. The place was quite noisy, most of them seemed like room guests. We settled down and were ready to start in less than 10 minutes. That was okay.
First and foremost, the soup was a sorry excuse for one. The only soup available was Sweet Corn Vegetable Soup and it was below average. In fact, we let it go and didn't finish it. That got us quite skeptical about what was going to follow.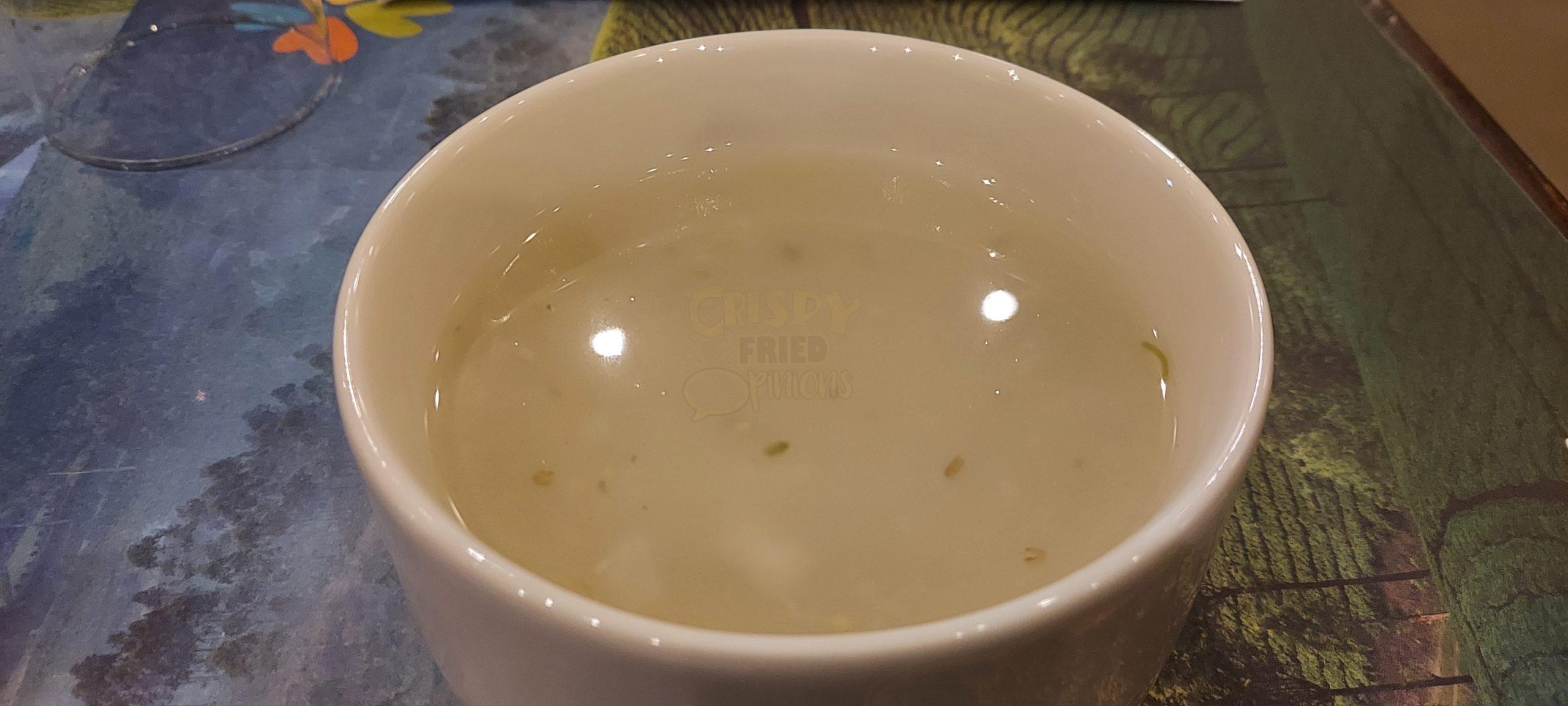 Thankfully, our initial impression didn't stick on for too long.
Starters – Tandoori Aloo was very spicy, but tasty, Paneer Vada was good, Chicken Lollipop came after a while, but was perhaps the best starter of all,
Butter Roti and Butter Naan were served on the table and were freshly made.
The subzis – Aloo dry subzi, Paneer Butter Masala, Mutter Masala, Karhai Chicken were all okay. They were good and I wouldn't specifically complain, but were clearly not outstanding. The wow factor was definitely missing! Karhai Chicken was the best of all the gravies.
Tried some rice varieties – Milagu Saadham was very good, Schezwan Fried Rice was decent and Curd Rice was good.
Desserts had a few choices, nothing exceptional but for a couple of items – A basic tea cake, a mousse, a ball made of fresh paneer, sweet rice paayasam which was very good, churma and Butterscotch ice cream.
Basically, the impression after the meal was – It was good, but would I consider it worthy of its price tag? Probably not. It didn't make that kind of an impression. Anyways, they agreed to charge only for 5Pax and it was a steal, I thought!
When I looked at the bill, I was pleasantly surprised. We were charged for 5 Pax, at 590 per head, not sure why! For that kind of a price point, I would think this is absolutely worth it. I mean I wouldn't complain about anything at all. Why we were billed at a reduced amount, I am not sure! Why initially it was told as 970, we don't know. But glad it ended much better than what I had expected. 🙂
Will I come back specifically for a meal at this place? Perhaps not. If I was staying somewhere in the vicinity, I certainly wouldn't hesitate !
The last Ooty trip with family was a more elaborate one, exploring some old-time restaurants. We tried Earl's Secret, in King's Cliff, Shinkow's Chinese Restaurant, and we stayed in a place called The Irinjalakuda House aka The IJK House, which was very comfortable with good food. If you like what you read, feel free to share with your friends. 🙂