As we drove back from Ooty, via Mettupalayam, we took the Sathy – Gobi – Erode – Salem route and this place is located just about a KM away from where you'd take a right under an overbridge to Chennai, about 100m away from the main road. The location is Neykkarapatti and a prominent landmark would be Bharat Fuel Station and an A2B adjoining it. One of my friends from Salem recommended this place and we decided to check it out.
Google Maps leads you to the right place without any difficulty. As already mentioned, it is located just about 100m from the main road. The place is done up very well. There are about 10 Individual huts, and some of them can accommodate large groups also. There's enough place for car parking, and some play area for kids too. There was a lot of lights too, probably would be great in the evenings! The initial impression was very good.
The staff seemed to be limited, and perhaps on a Monday afternoon, it is not the busiest of times for them to be fully operational. Some of the huts were already occupied and the setup looked like liquor was permitted in the premises, perhaps BYOB kind of a setup, but then we didn't see anyone drinking, nor had any problems.
The first scare was a cat in one of the seats in our hut, scared the hell out of us. It was too adamant and didn't leave for some time. We had to settle down after the initial scare. These kind of small incidents induce a lot of unwanted thoughts and skepticism – Is the place really clean? Would there be cat hair, etc etc ! We decided to ignore it and just focus on the food.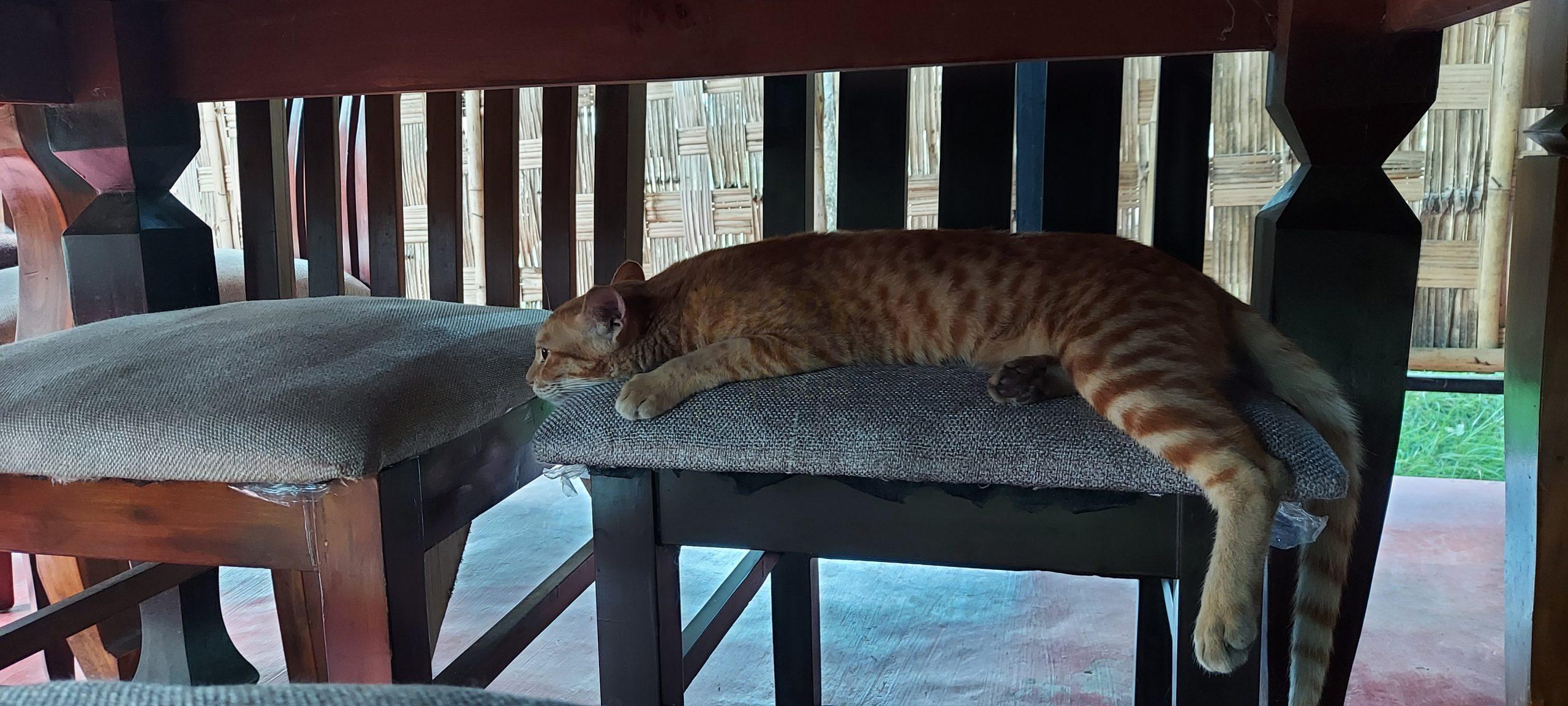 We quickly ordered a few dishes, both starters and main course at the same time. One thing worth appreciating is that the waiter clearly told us the portion sizes are big, and we did not have to order one dish each. It was a good thing he did that, else we'd be left with too much food.
Japan Chicken, Pallipalayam Chicken, Backyard Chicken Noodles, Schezwan Chicken Rice, Nallampatti Chicken Rice was our order.
Japan Chicken was more continental, like boneless chicken pieces is white sauce. I've had similar stuff in Sunrise, Mahabalipuram. Seems to be a specialty in this area, as it is available in Erode Amman Mess, in Chennai too. Kids liked it.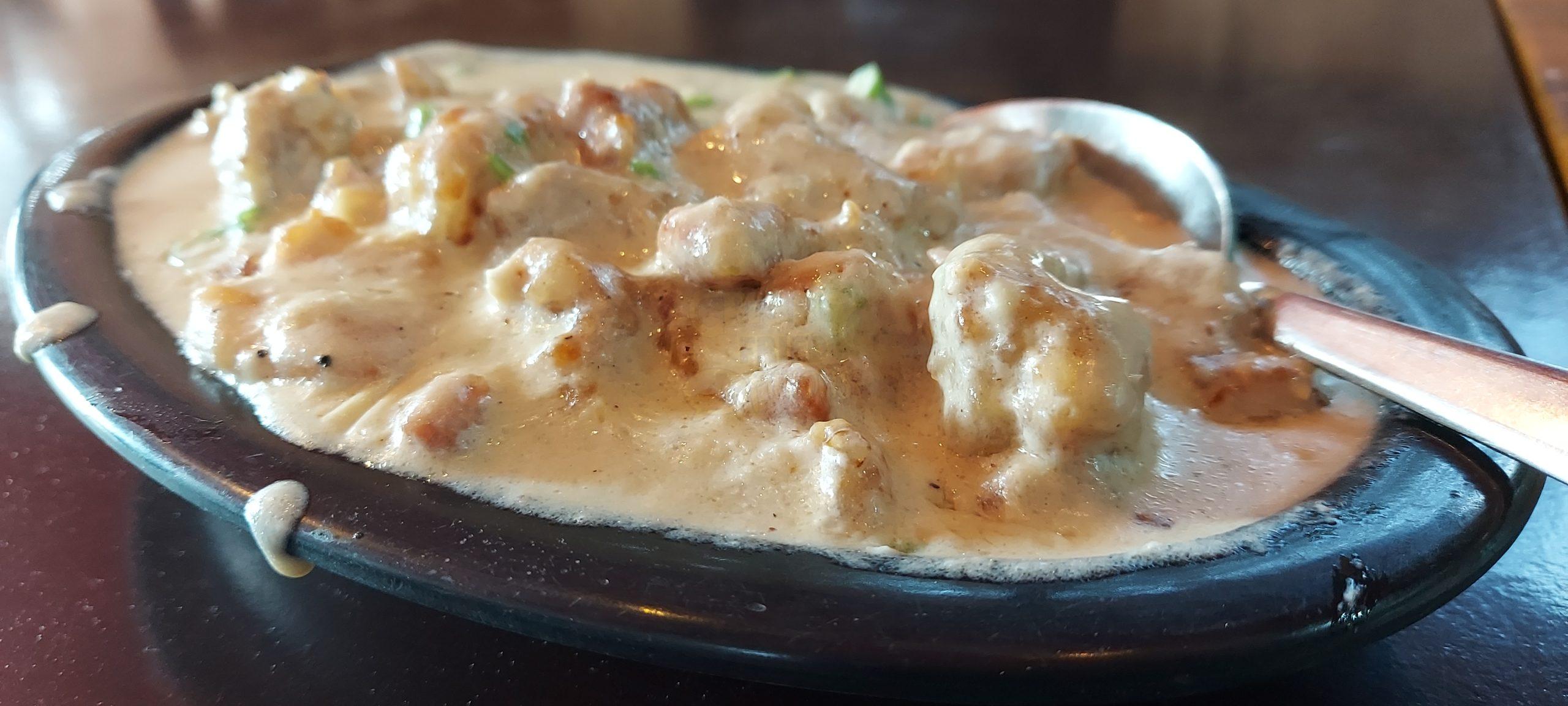 Pallipalayan Chicken, is the trademark of the kongu belt with red chillies and coconut pieces. It was quite as expected, tasty and good.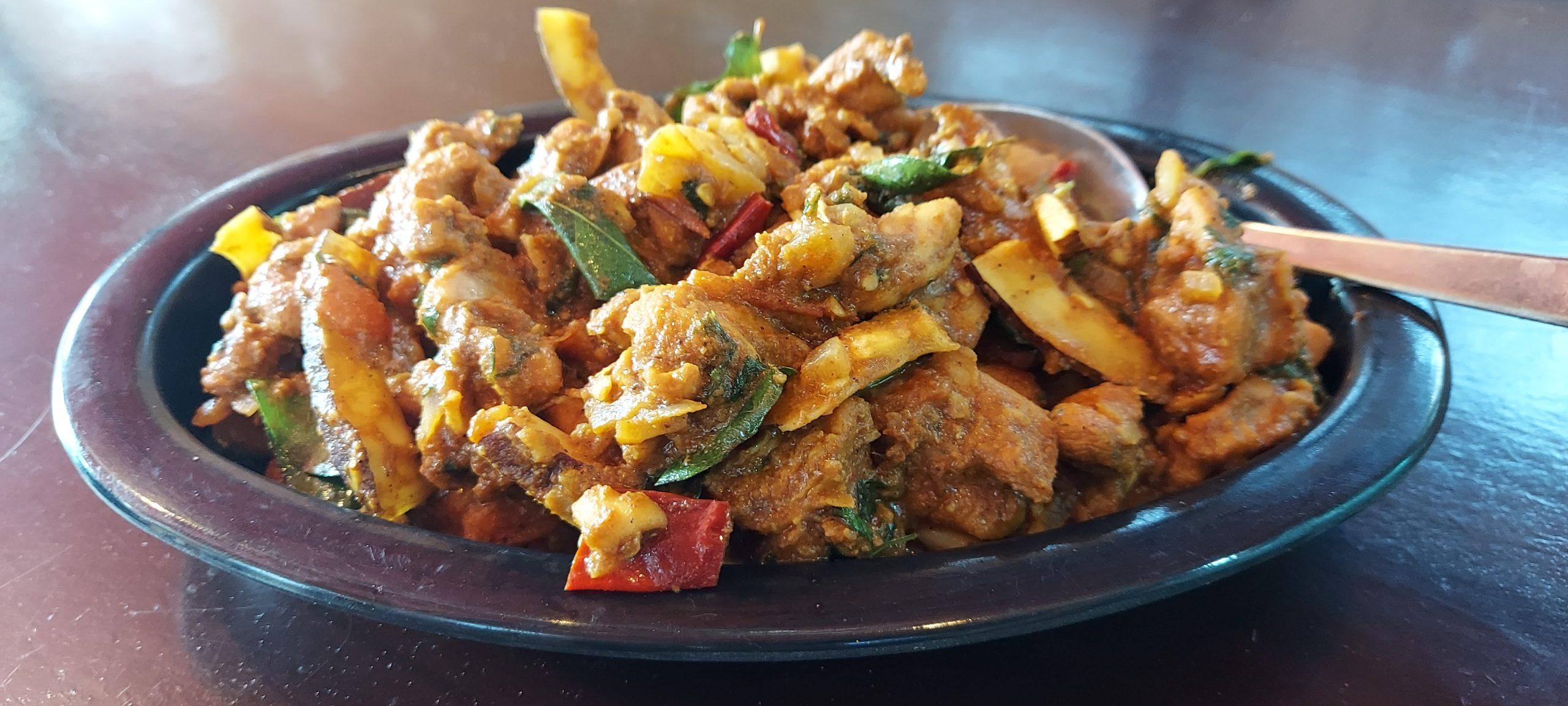 Backyard Chicken Noodles was okay, some chicken pieces weren't fresh perhaps, overall, manageable.
Scehzwan Chicken Rice was a bit too colored. It was good, no complaints with the taste, but food color was a bit too much.
Coming to the Nallampatti Chicken rice, this was another local specialty we were told. This was somewhere between a fried rice and a perattal saadham sautéed on a wok with local kongu spices, dry chillies, curry leaves and so on. The chicken pieces were decent. It was extremely spicy that I had to literally run to get a bottle of chilled Sprite to manage. The curd raita served with it was good and did some damage control. We also got a cup of curds as kids were struggling after eating some of it.
Overall, it was a mixed-bag kind of an experience. The cutlery and plates need better washing and need to give the customer total confidence that it is clean, without a doubt. They perhaps need someone from the management to keep a closer tab on the service as the huts are spaced quite far from the kitchen and it is not easy to get the attention of the waiters either. We paid a little more than 2K in all. The food wasn't bad at all, but in my humble opinion, I felt it didn't fully justify the price tag from an overall experience point of view.
Would I be very keen to come back on my next trip? Perhaps not, but wouldn't mind if I was with friends and BYOB would still be allowed. Just for food? Perhaps not!