Still lingering on the hangover of Bengali food from The Bayleaf, got to know through one of my foodie friends about another Bengali restaurant, which could perhaps make up for the void Petuk has created.
Nostalgic Kolkata, is a recent entrant to the Chennai food scene, located on M.G.R Salai, Kandanchavadi. The place is on Second Floor, and has no lift. Parking 4 wheelers can be a struggle, 2-wheelers can manage. In these times, when the whole of IT scene wears a deserted look, it isn't so difficult, but on busy days, it could be a challenge.
I went there today for a takeaway for Sunday lunch. They did have a very basic dine-in facility, probably not open yet formally, but just accommodating someone ad-hoc while primarily focusing on deliveries and takeaways. I went there around 01:00 PM and after a detailed look at the menu, placed my order.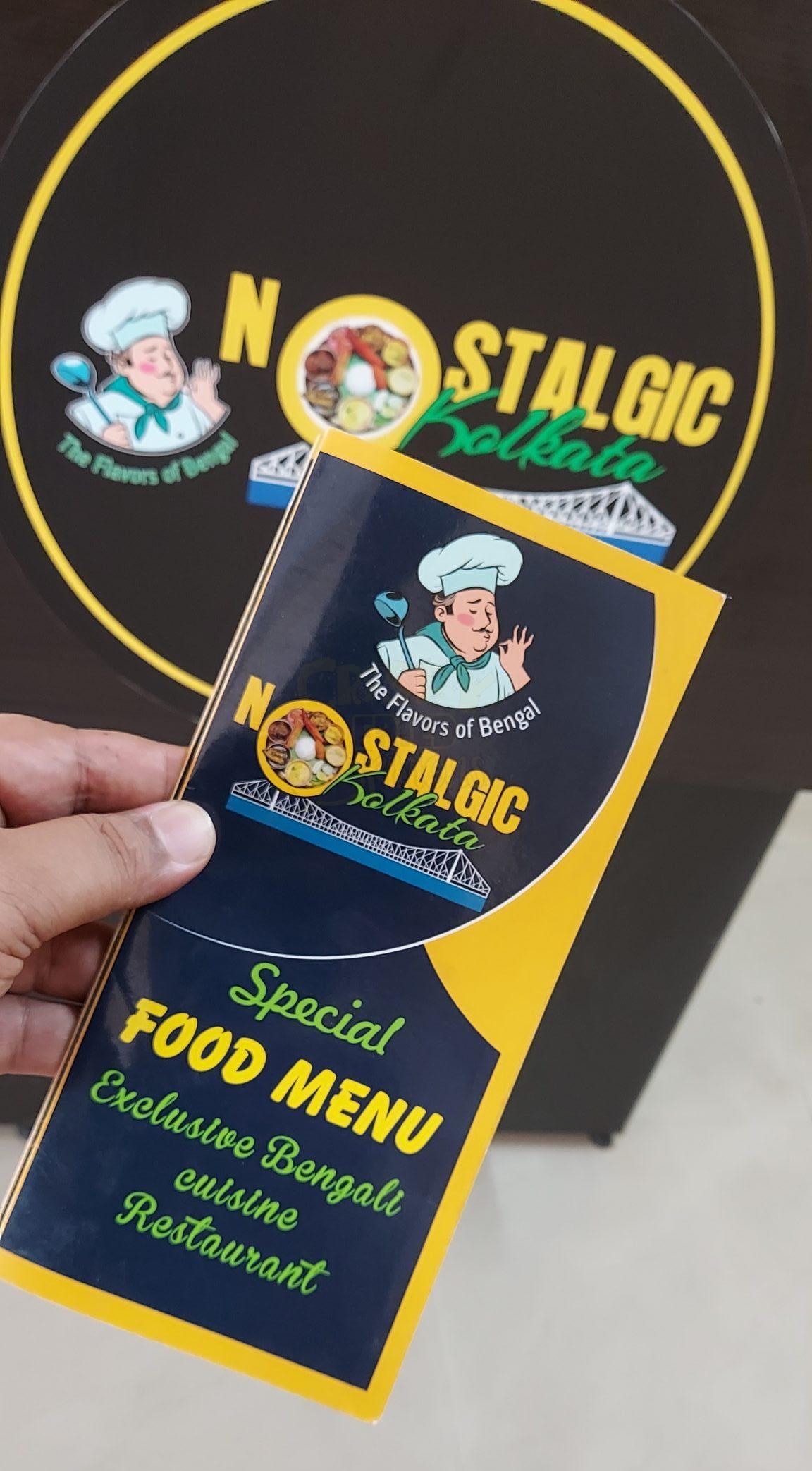 Lunch was already ready at home, vegetarian though! Had to convince my wifey that I will just get some non-veg sides for the meal, and that's how this trip happened. 🙂 So couldn't really order Biryani and so on. Just the gravies for the steamed rice already ready at home.
Ordered 2 Bhekti Macher Paturi, 1 Sorshe Chingri, 2 Chicken Koshe Kosha, 2 Chicken Cutlets. That's it! Took me a good 35 minutes of wait, as quite understandably Paturi was the one that took time to cook. As it is made fresh, no complaints with that. When food is made fresh, it is definitely worth the wait.
Chicken Cutlet, something that is normally available only from 5PM – 8PM, as evening snacks. I requested them to check if they can make it for lunch. I love to have these together with meals, be it Beguni Chops or Chicken Cutlet or Egg Davil. They accommodated my request and I ordered two of them. Tasted good, and the Kasundhi was super yummy!
Coming to Bhekti Macher Paturi, this is a typical Bengali-style Barramundi fish marinated with spiced mustard paste and cooked by wrapping it in Banana leaf. Wifey has always liked this, and we have been ordering this from Petuk from long ago. This time, it was no different, kids liked it too. Just felt the portion could have been slightly bigger. Since I do not eat fish, this is a feedback from family.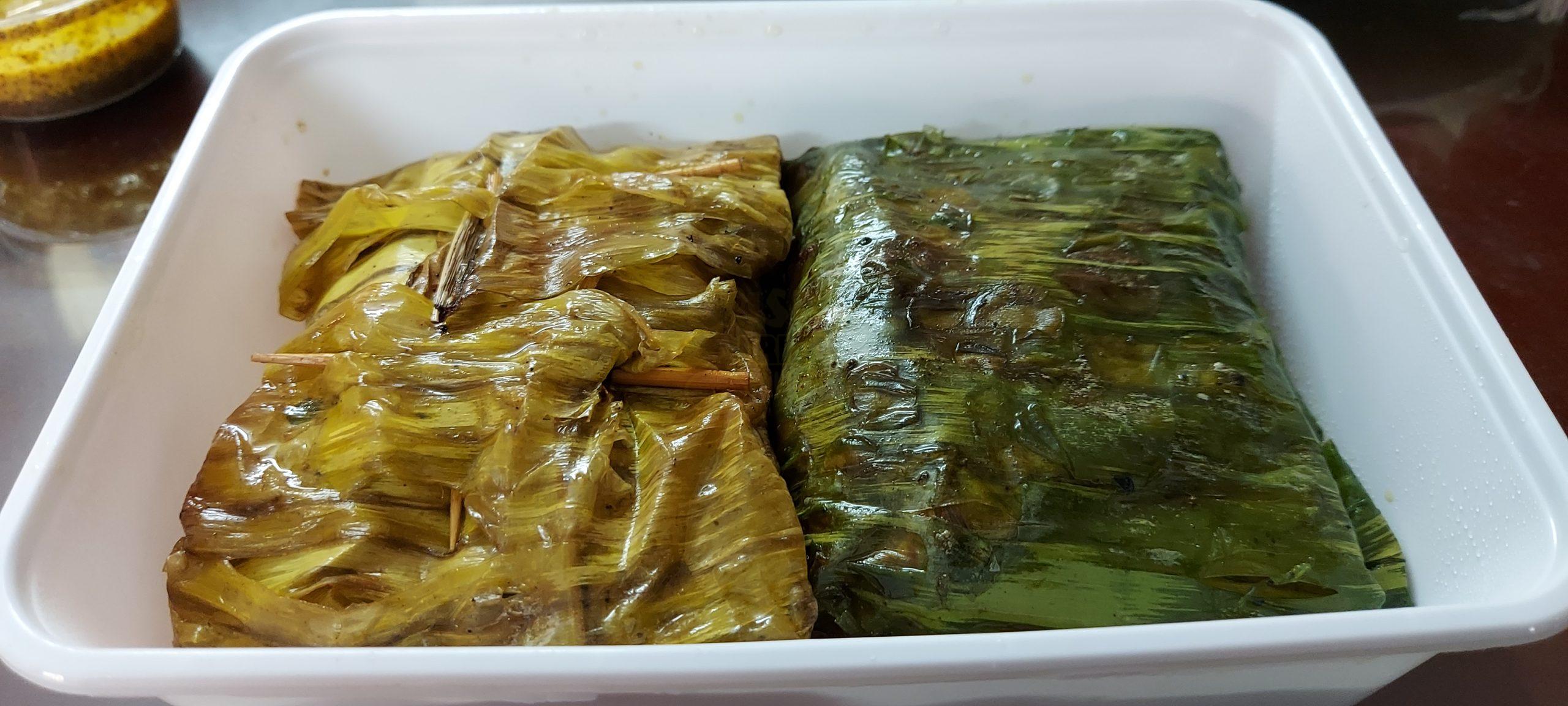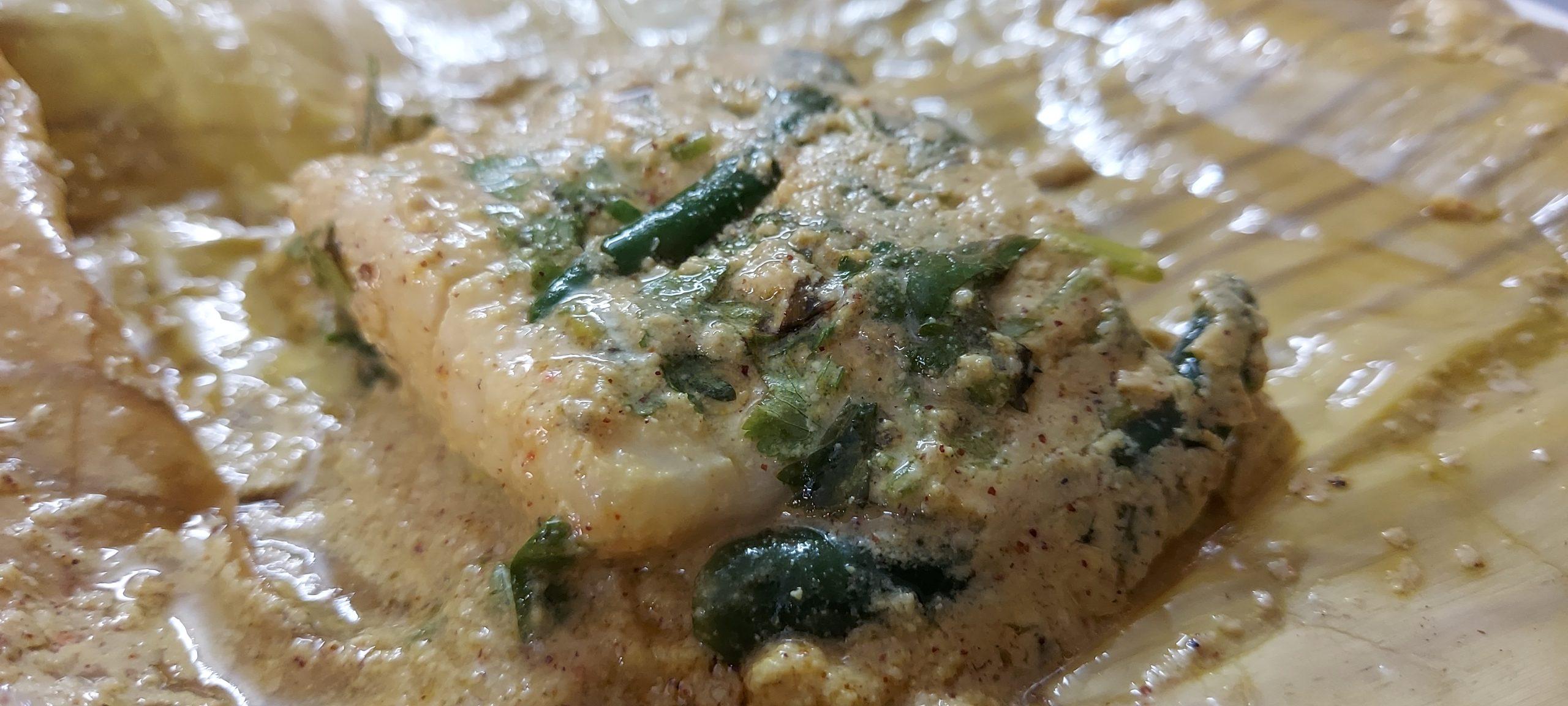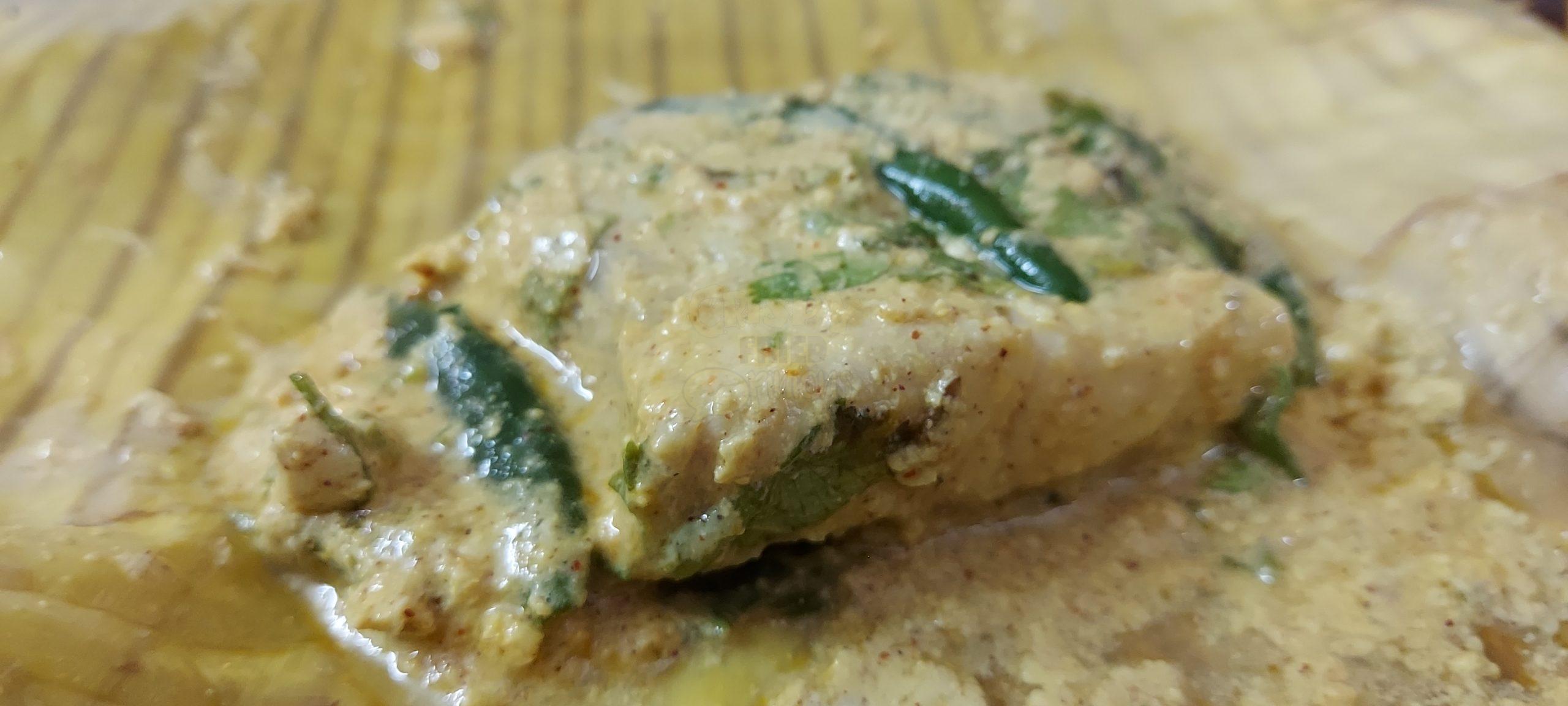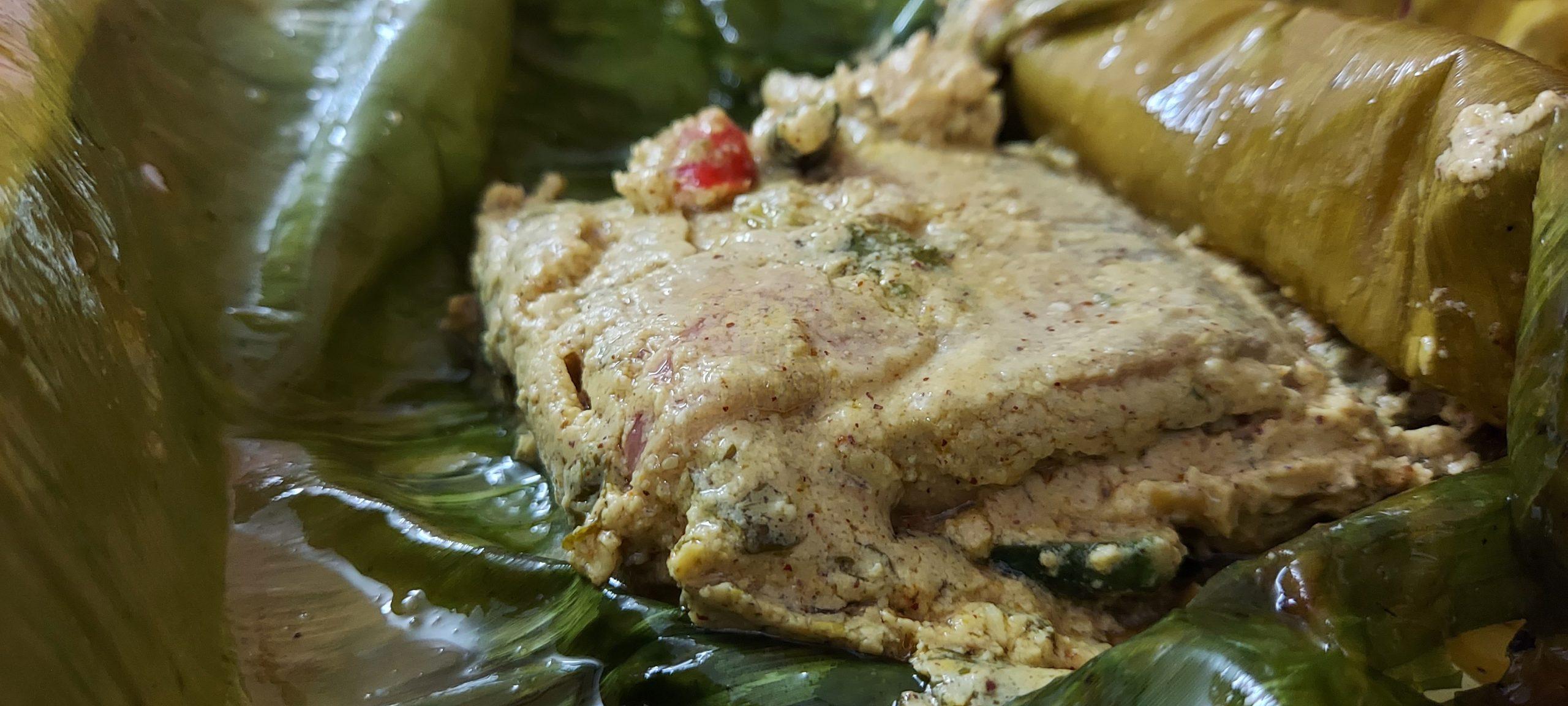 Sorshe, which means mustard in Bengali, got me excited when I noticed the dish Sorshe Chingri in the menu, which translates to Prawn mustard curry. Again, a typical Bengali-styled prawn curry. Wifey and kids liked it. Prawns were with skin, and I was told it was good. Wonder if they have chicken dishes with the same base, would love to try!
Coming to my forte, Chicken Kosha. 🙂 It was good. Chicken pieces were well cooked, and the gravy was tasty. the one I had at Bayleaf was lip-smacking, and the ones I've had at Petuk were wonderful too. This was different in a good way, slightly high on turmeric, but very good and tasty.
They were out of stock of Mishti Doi, else would have ordered a few of them too.
Overall, a good meal. I paid about 1.5K in all, and I would like to go back and try more variety from their menu. In spite of just settling down, they certainly seem to have made quite a significant impression on the Bengali community in Chennai. I'd gladly go back for more.