The moment a trip to Salem was on the cards, Selvi mess was on my radar. What I wasn't aware of, was that there were 3-4 branches in the town. Since we drove down from Chennai, decided to have dinner at their outlet on the Bypass Road, in Seelanaickenpatti. This is one of the first places you would see when approaching Salem. Absolutely no second thoughts, decided to eat here.
The place had a prominent well-lit nameboard that you wouldn't miss. We were two families and wanted to sit together. They accommodated us without any issues. The board outside had the day's specialties, it was too elaborate, so headed in after a quick glance.
We started with Idly and parottas and ordered 2 Chicken Masala and 1 Prawn Masala as sides for that. Parottas were not the best, obviously reheated, made some time back and not straight from the tawa, It was a dampener for a place like this where you'd expect the best. Chicken Masala was more Chettinadu-like, high on pepper and spices, and not Kongunadu or Pallipalayam style. Expected something with that twist, being in Salem. It was tasty though. I was told the Prawn gravy was good too.
Only later we realized that they gave us generous portions of Naattukozhi Kuzhambu and Mutton Kuzhambu as complimentary sides. We could have done with one less Chicken Masala. Naattukozhi Kuzhambu was salty, I gave it a miss after an initial tasting. Mutton Kuzhambu was awesome, sans pieces though.
After an underwhelming Parotta, ordered 2 Egg Kothu Parottas which quite made up for it. they were brilliant.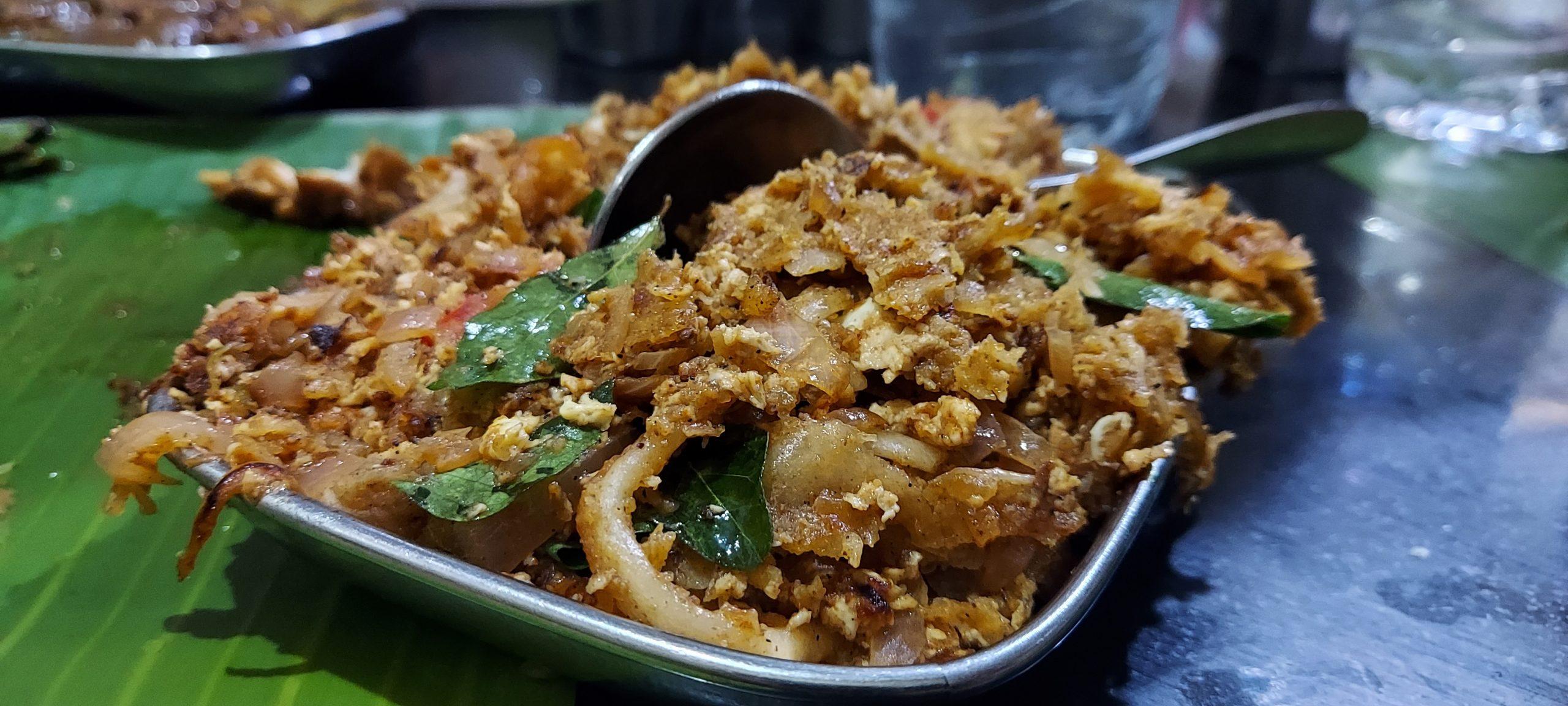 2 portions of Chicken Sukka, 2 Omelettes and 2 Kalakkis were all wonderful!
Also ordered 2 Kal Dosai, pics of which I didn't click. Overall, it was a good dinner. Service was polite and courteous. Needless to say that as it has been pretty much my experience the farther you move away from Chennai!
The prices seemed pretty nominal for what we ate. Paid 1835 in all, including a couple of water bottles.
If the parottas were straight from the Tawa, I would have rated it five, and since it wasn't like that, I'd probably rate it 4 on a scale of 5.
Nevertheless, a good place that I'd definitely recommend and go back to.