This place has been on my to-do list for quite sometime. I've seen people go gaga about this place in food groups on social media, but somehow since it is a bit too far, never really managed to visit all this while. This visit so happened on our way back from Pondicherry. We had to choose a lunch place, and as we reached Sholinganallur junction and had to take a mandatory left even for a U-turn, remembered this place near The Marina Mall, and immediately decided this was going to be it!
Nandhana Palace is located one floor above A2B, just about 50m from The Marina Mall. As it was a weekday afternoon, we got a table immediately. Having heard of quite a few names of dishes, I didn't have trouble ordering.
Ordered their popular starters – Carrot 65 and Chicken Sholay Kebab. Frankly they were quite close in appearance, deep fried and then sautéed with green chillies, curry leaves and masala. Taste-wise they were okay, nothing so great about it, I felt. It was a bit too oily and quite hot (spicy), by normal standards. Needed some water to cool off after this.
For the main course, we ordered 1 Nandhana Special Non-Veg Meals, 1 Supreme Boneless Chicken Biryani and 1 Nellore Chicken Biryani – Single portion.
Nandhana Special Non-veg meals included 2 pcs of Chicken Kebab, Mutton Kheema Balls, Boneless Fish with combination of gravies – Fish, Mutton and Chicken, along with rasam, curd, papad and semiyaa paayasam.
The taste of mutton kheema was overpowering, probably lamb meat instead of goat meat, not sure! It wasn't easy to eat, had to let go. Boneless Fish was hard and chewy to the extent we doubted if it was fish at all, Basa perhaps. Chicken 65 with bone was okay. White Mutton gravy was the least spicy of all, it was tasty and good. Chicken gravy was pretty good too. Rest of them were not worthy of any praise. Semiyaa Paayasam had a dominating flavor of some essence, pineapple, I think. It was just okayish.
Supreme Boneless Chicken Biryani easily would serve 2 normal eaters, the portion was huge. It was extremely hot (spicy)! That's the only inference my palate could make out. The struggle after a few mouthfuls was real! Immediately ordered Lemon Soda sweet to see if that would make it any better. This was way beyond Andhra-ish spice levels. Had to pack almost three-fourths of it. Too too spicy!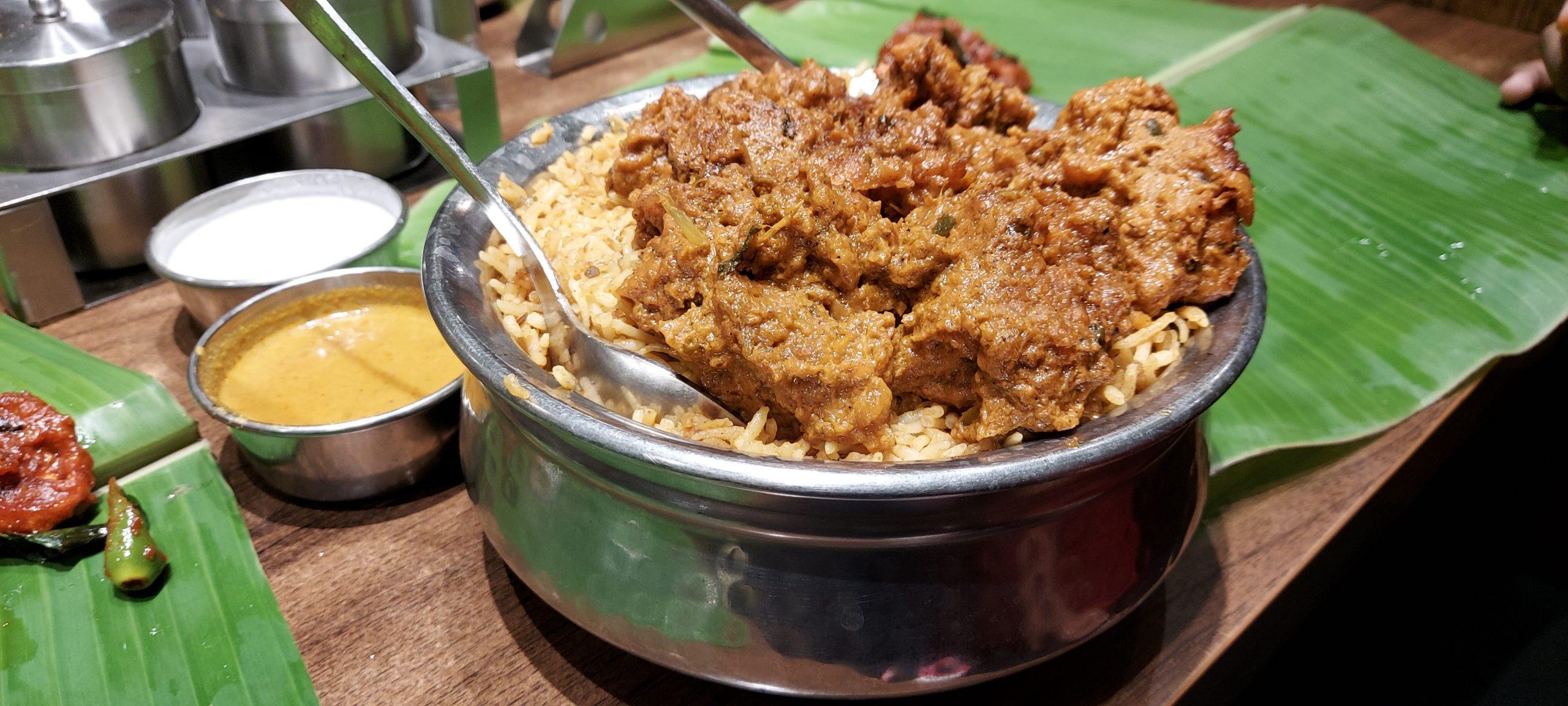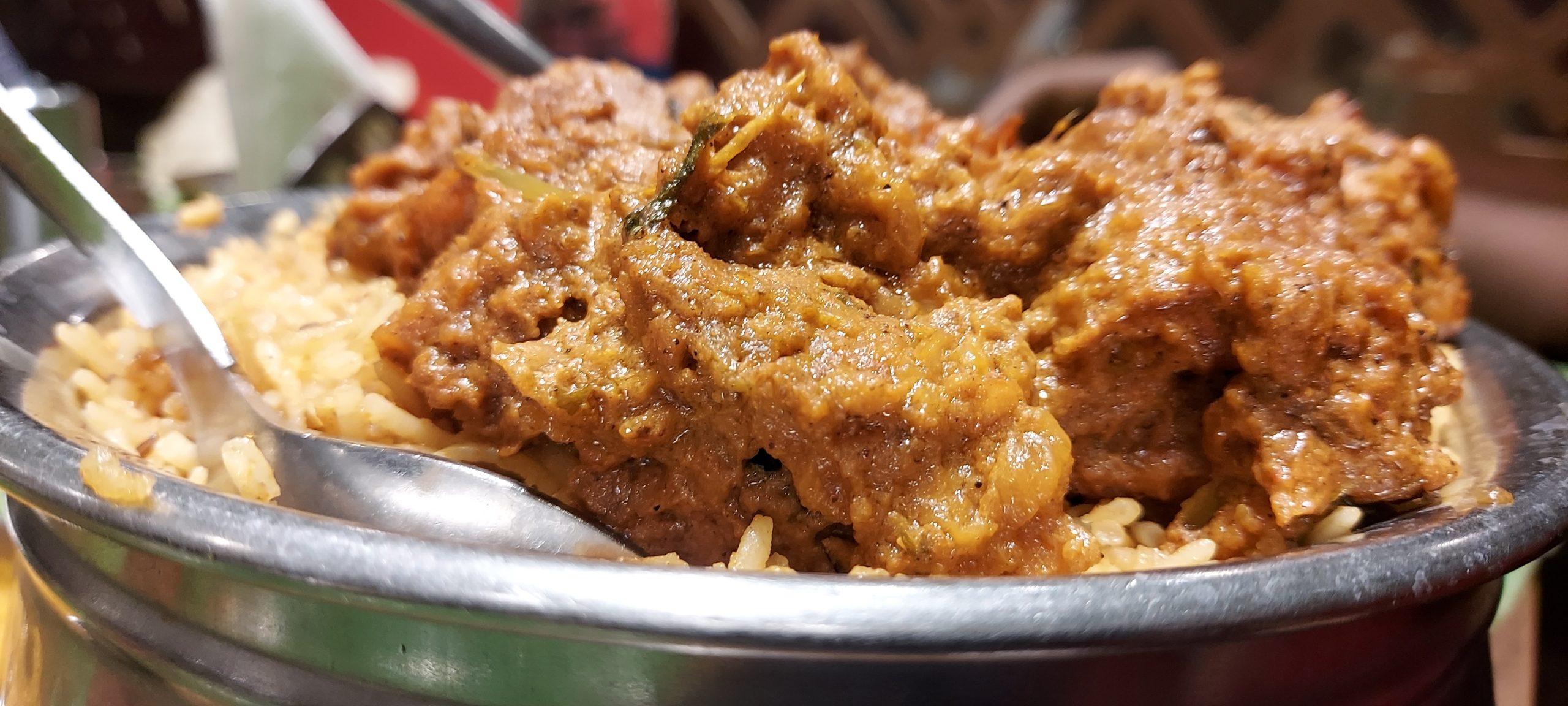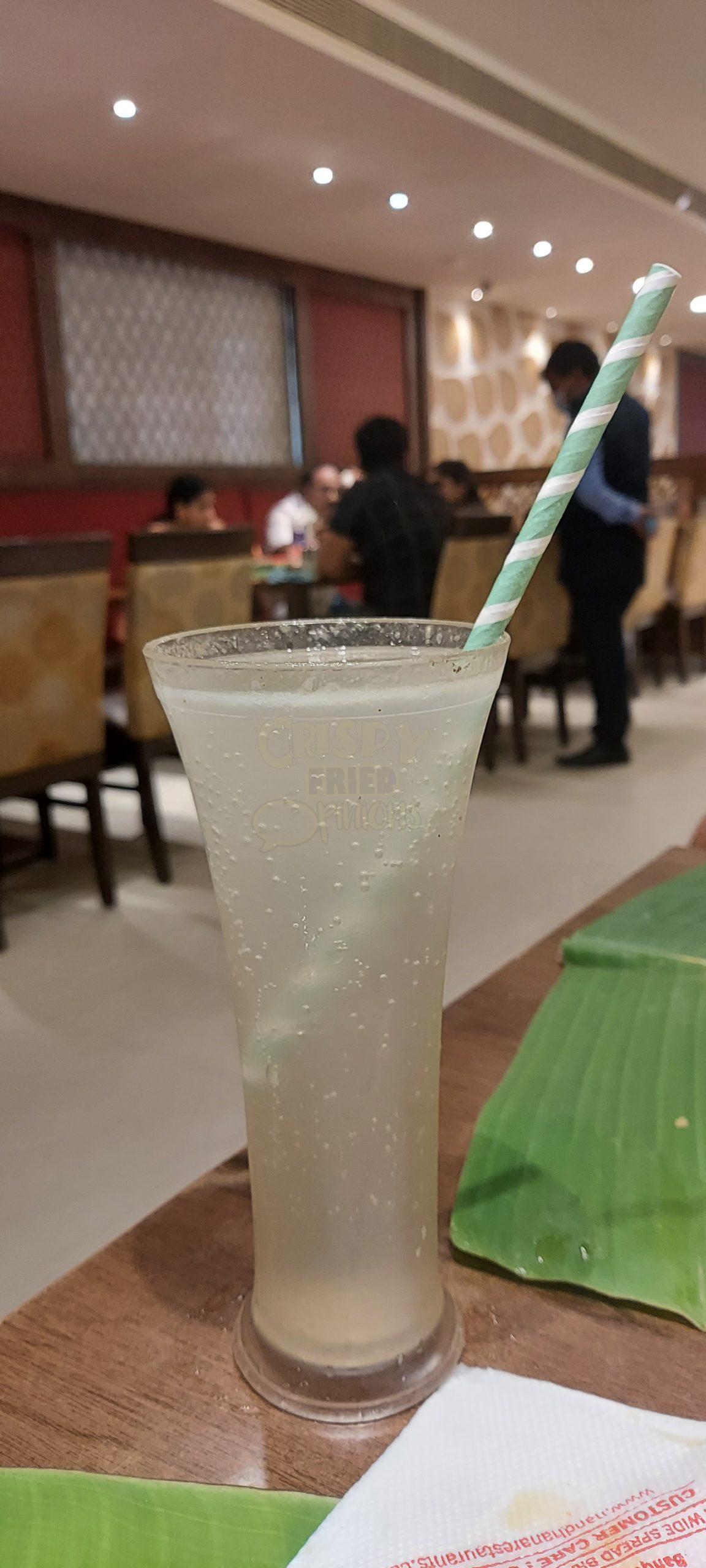 Nellore Chicken Biryani was pretty decent. Spicy too, but manageable. There was no great flavor in the biryani like what you get in Chennai. Overall, tasted good with the accompaniments.
That's how the lunch at Nandhana Palace ended! Food was barely above average! More than food, we had to focus on water and lemon soda. Paid 1.7K in all, definitely not one of those enjoyable outings which I'll look forward to repeat.