Gnanambiga! A name that is very popular in wedding catering circles in Chennai, and I've been a big fan of their pop-up outlet during the December Music season, at Vani Mahal! I'm one of those people who have experienced both – They were the caterers for my wedding, and I have made umpteen visits to their outlet at Vani Mahal, as Hexaware was located in the adjoining compound, where Pothys stands today!
When they opened a vegetarian restaurant in Pondy Bazaar, sometime in August 2021 I think, wanted to try it out right away! Things don't always happen as planned, finally managed to visit them yesterday. I was there with parents for lunch.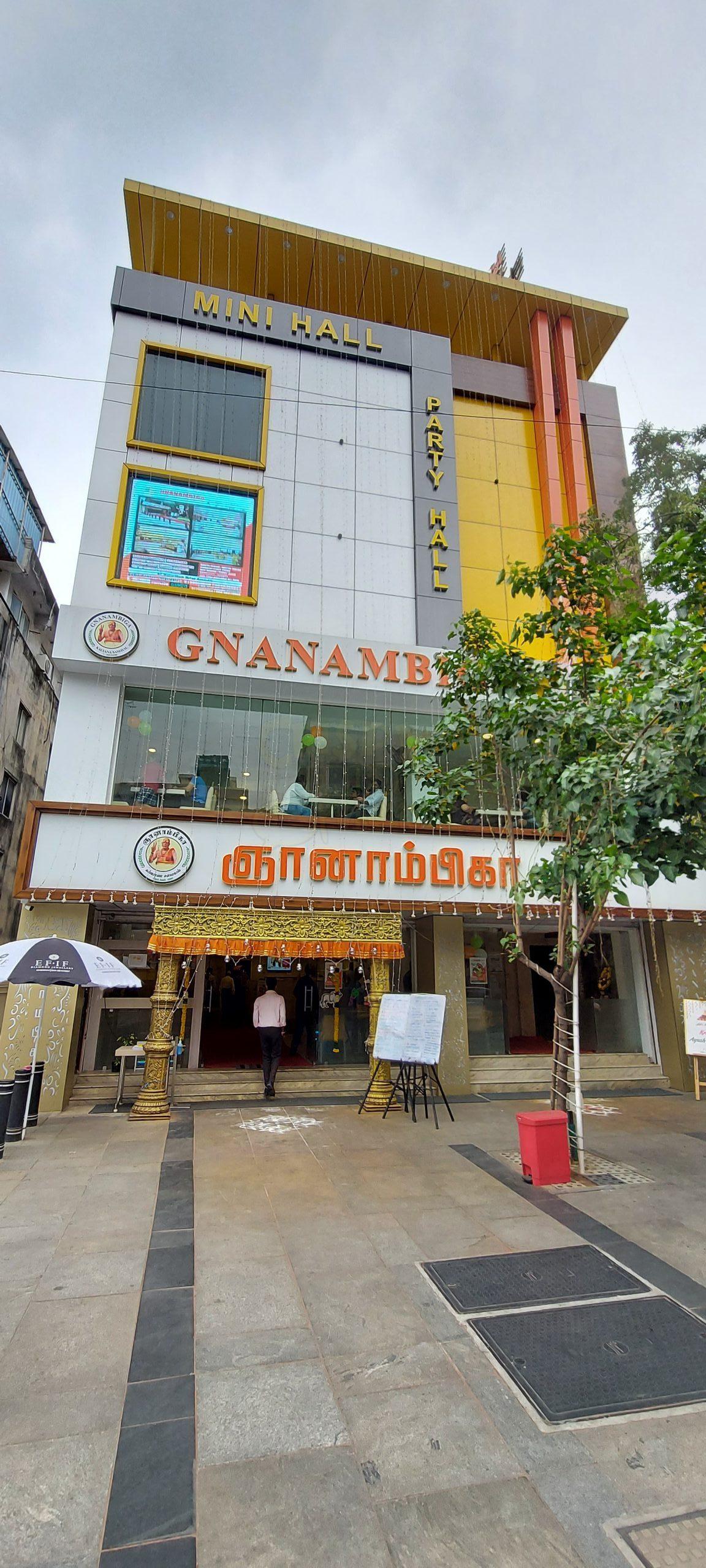 Though parking has relatively improved in Pondy Bazaar, a valet parking in a restaurant in Pondy Bazaar is a luxury to have. That was very convenient. We walked in into quite a busy place around 1PM. Managed to get a table right away.
Parents wanted a light lunch, so they opted for a Quick Lunch. It had Chapathi Kurma, Sambhar Rice, Lemon Rice, Curd Rice, Carrot Beans Poriyal, and a Kesari. Well, lightest among other options. 🙂 I opted for the opposite, a North-Indian Thali. I did ask myself, a North-Indian Thali at Gnanambiga? Anyways, decided to check it out! We're the same people who relish noodles at Sangeetha! 🙂
Quick Lunch was good, I was told. Nothing very spicy, parents seemed to enjoy the food. No complaints with anything here! They liked the Sambhar rice and Lemon rice in particular.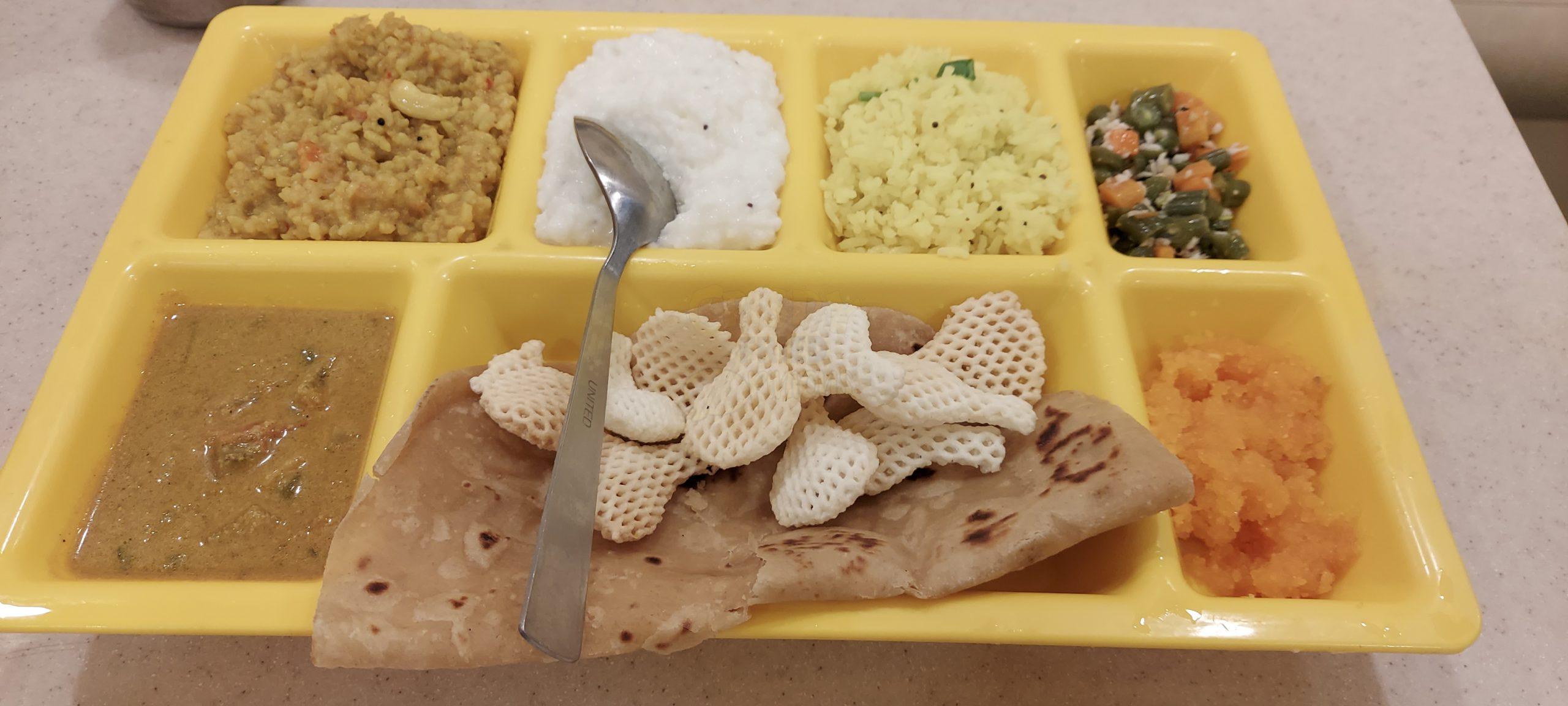 North-Indian Thali included a soup which was served first. It was pretty good, nothing to complain. Thali had 2 rotis, a paneer butter masala and a mix veg gravy, potato dry subzi, gobi manchurian dry, dal, veg pulav, raita, lassi, papad and kesari. It was quite elaborate. Food was good, I wouldn't specifically pick on anything as a complaint. There's going to be a difference in Paneer Butter Masala in a South-Indian restaurant vs North-Indian restaurant, and this was no different. Both the dry subzis were very good, Veg Biryani was tasty!
I would like to taste their South-Indian meals before drawing any conclusion on their food. Obviously, that's their specialty! Overall, it was good and I'd come back again if I am in and around T Nagar. Paid 576 bucks in all – 140 for quick lunch and 269 for North-Indian Thali.
In less than a Kilometer, there's Sri Balajee Bhavan which has been holding forte as perhaps the best in Pondy Bazaar. There's also the slightly less popular Geetha Cafe, even closer than that, but with the kind of experience I had here, and the additional comfort of a valet parking, I'd definitely come back here.