Sunday evening in Bengaluru was planned to be a 'catch-up over beer' with a close friend of mine. I was in Electronic City and we decided to find a place in the vicinity. BLR Brewing Co was the most prominent of places that showed up in Google search results. Without a second thought, decided to check it out.
It was quite a prominent building that had a super market, and a restaurant too. The Brewpub was located on the fourth floor of the building. We entered into a nice rooftop place, most of it was open, but there was a closed enclosure too. Only a very few tables were taken at that time. Well, on Sunday evenings, people must already be getting ready for Monday mornings, I thought!
We settled down in one of the tables and decided to order their beer sampler. It wasn't the most prettiest of glass holders I have seen in other places, but was ok! There were 6 different varieties – Belgian Wit, Dunkelweizen, Citrus Lager, Hefeweizen, Blond Ale and Passion Fruit, out of which Belgian Wit and Passion Fruit were awesome!
Decided to go with a large of Belgian Wit and smaller one of Passion Fruit beer.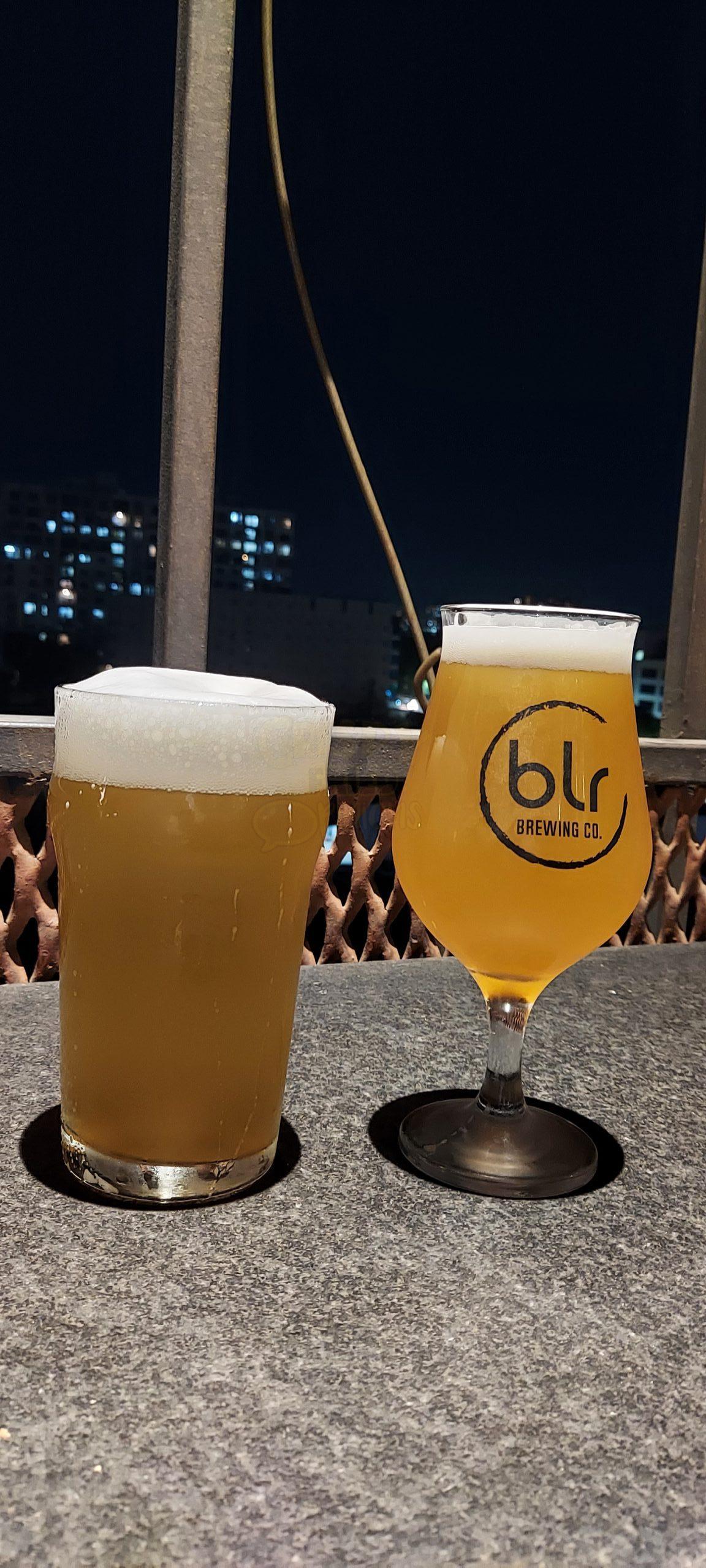 We ordered Kundapura Chicken Ghee Roast and Gun Powder Egg.
Kundapura Chicken Ghee Roast is something I love! One of my favorite dishes in many places is Mangalore Chicken Ghee Roast, this is very close! Here, the masala around the chicken was wonderful with a nice taste and aroma of ghee, but most of the chicken pieces were hard and chewy! It was a disappointment in such a wonderful dish! A couple of pieces that were soft were absolutely awesome!
Gun Powder Egg was very good, it was a nice side-eat for the beer! We loved this one.
This time, ordered a large and a small of Passion Fruit beer!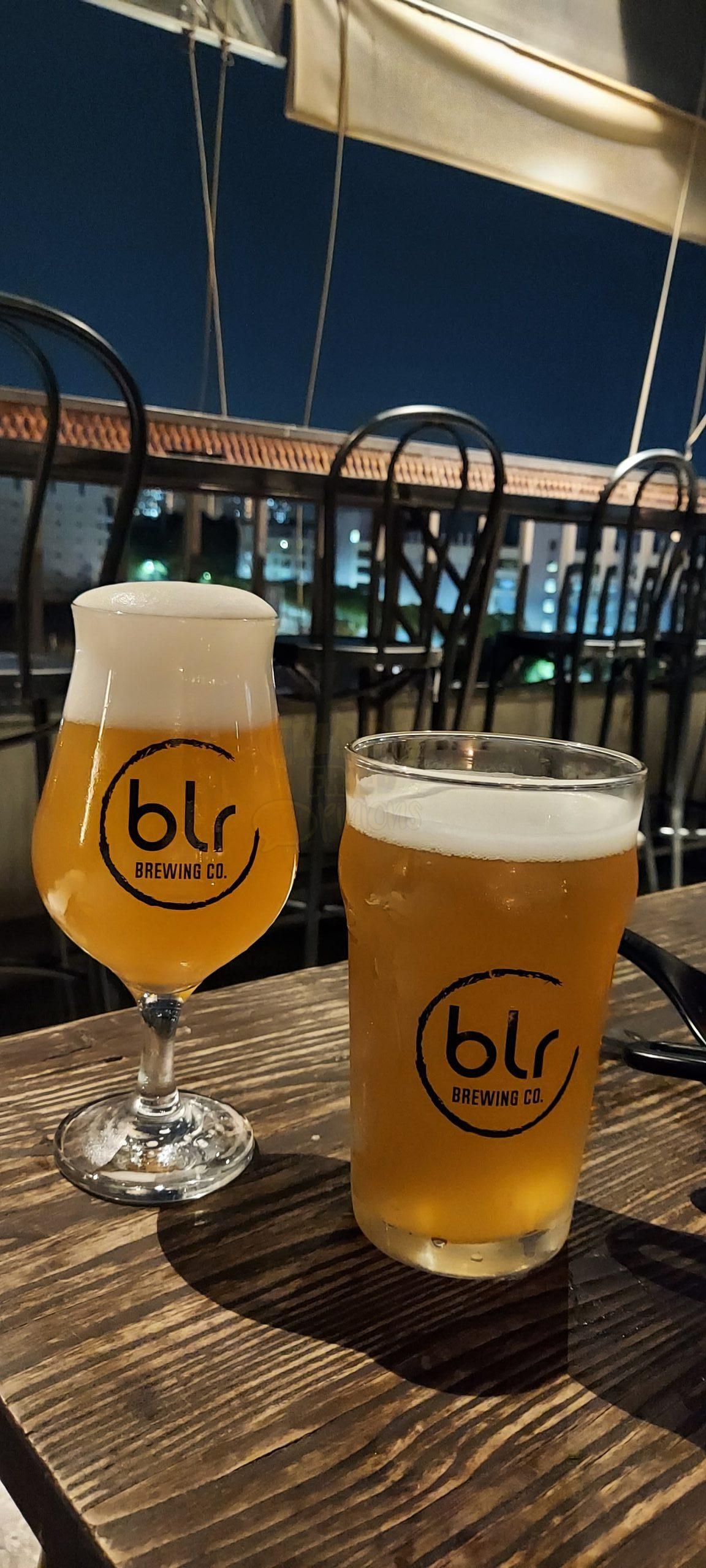 While we were enjoying the beer and side-eats, the waiter served Red Wine Sangria to guests a couple of tables away! That was tempting! Decided to Try. It was very good!
Ordered Onion Rings and it was really crispy and nice! I loved the masala sprinkle on it, tasted very good. The dip served as accompaniment was very tasty too.
It was almost 9PM and by this time, to my surprise, all the tables were full and guests were waiting to be seated! The place got really busy !
Overall, a nice outing for beer and food. Placing the order was hassle-free, menu was available on scanning a QR code and you could choose from a wide range of food and drinks. Service was good throughout! It was an enjoyable evening ! We paid about 3.7K in all, quite reasonable for what we ordered!
I'd certainly come back and recommend this place if you're looking for a good pub in Electronic City, in Bengaluru!