We took the Avinashi – Annur – Mettupalayam road from Salem and spotted a couple of prominent Orange restaurant nameboards after Annur. We decided to look ahead after Mettupalayam and spotted a similar Orange nameboard, which in fact, was of the same chain of TN 43 restaurants of the Homemade Group.
The place looked bright and welcoming and a few cars were already parked. Decided to finish lunch there before the climb to Ooty. The place was more than just a restaurant. There was a mini shopping center, and the premises had a prayer hall too. Now, I understand there's probably a hotel too, for lodging.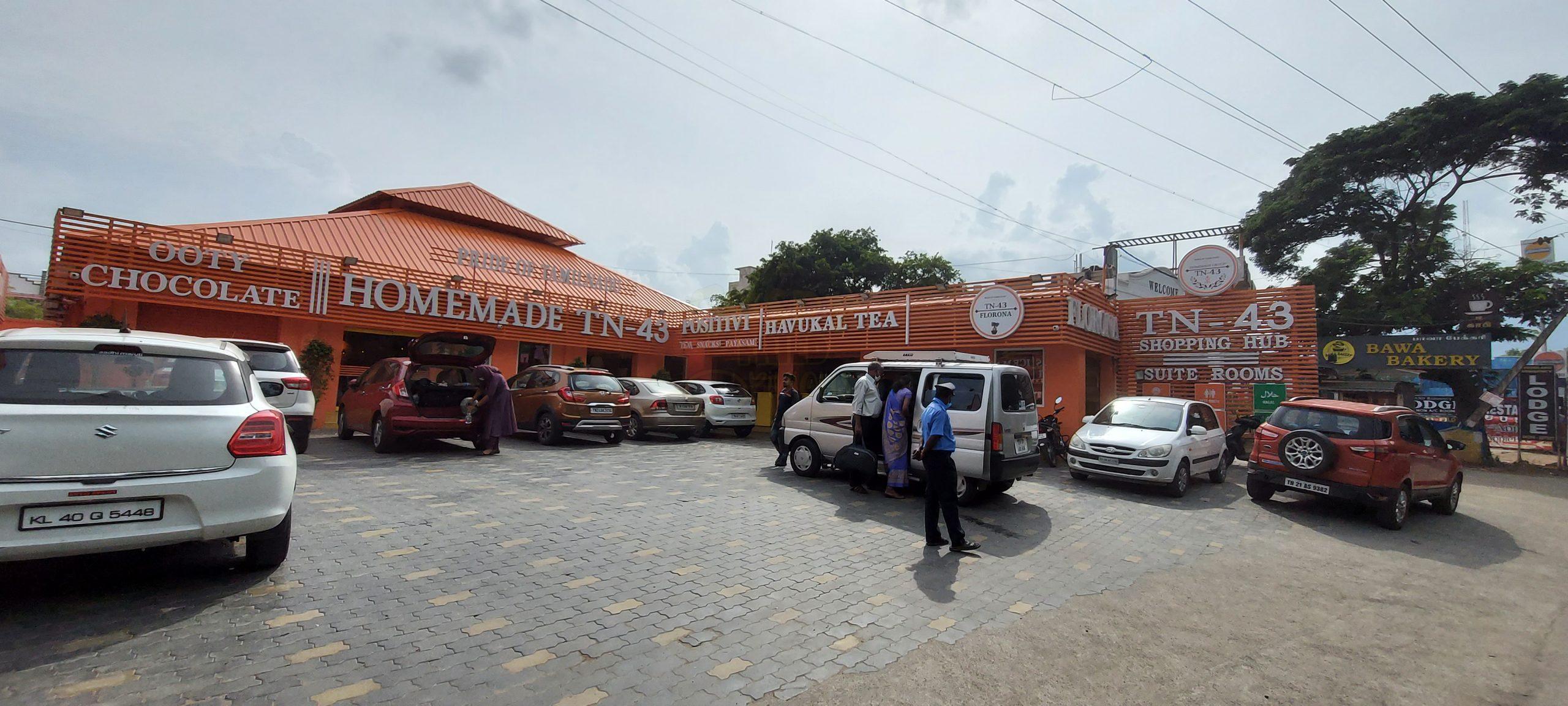 We decided to try! Stepped into an Orange themed restaurant, a bit too striking, but manageable. 🙂
Quite amused by the fancy name, ordered 2 portions of 'Kilma' Biryani 🙂 We were told that it was basically Seeragasamba Biryani with chicken 65 pieces in it, and egg mixed well with the rice by sautéing it together. This was more like a tawa pulav. Taste-wise I liked it, and didn't have any complaints with this dish.
We also ordered a Grilled Chicken Biryani, which we ate with quite a bit of skepticism. The Grilled chicken had a portion missing which was too hard to ignore. We did check with the waiter, and he mentioned it was cut like that. It looked like it was plucked out for whatever reason, must have been probably charred, we thought. The biryani itself was too spicy, and was a struggle to finish it, I was told.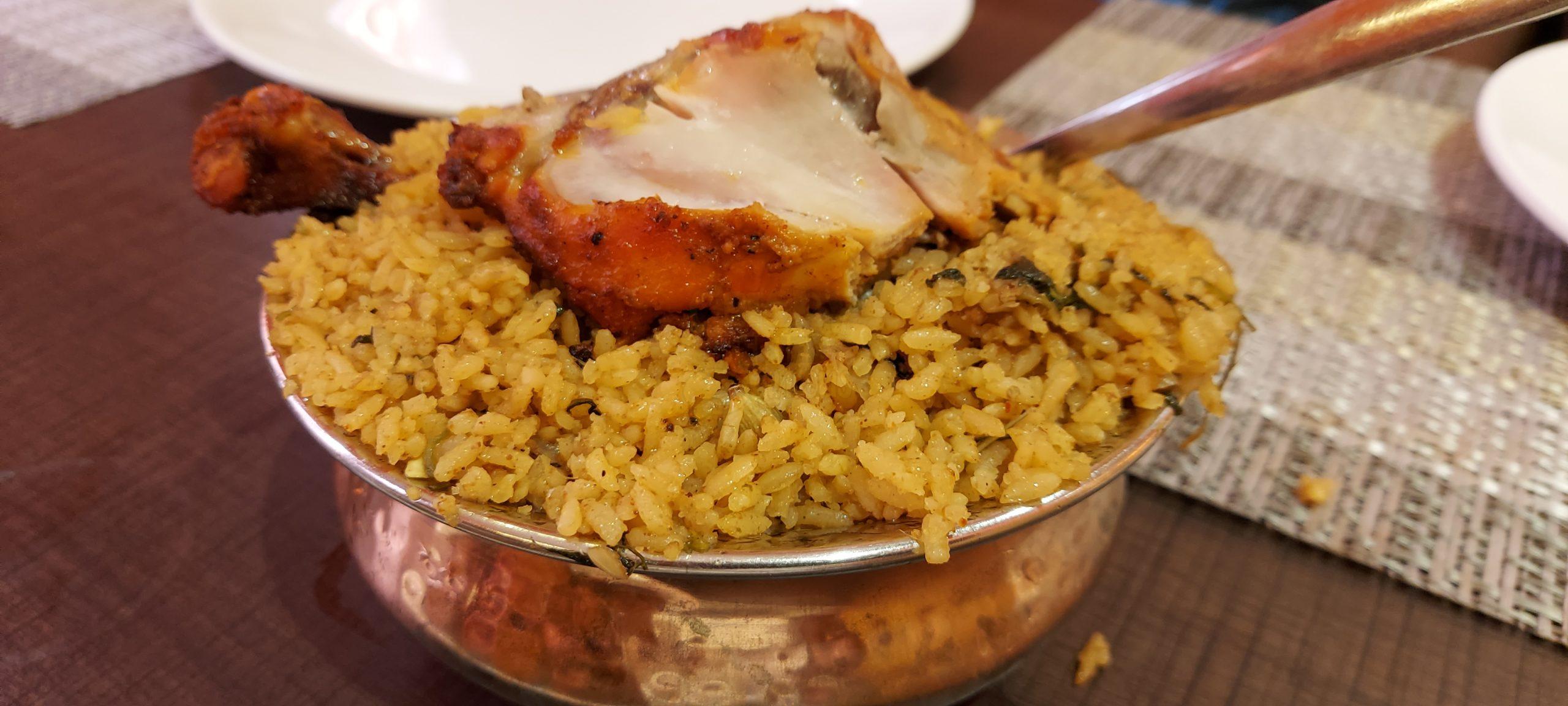 We ordered a Egg Kothu Parotta which was tasty.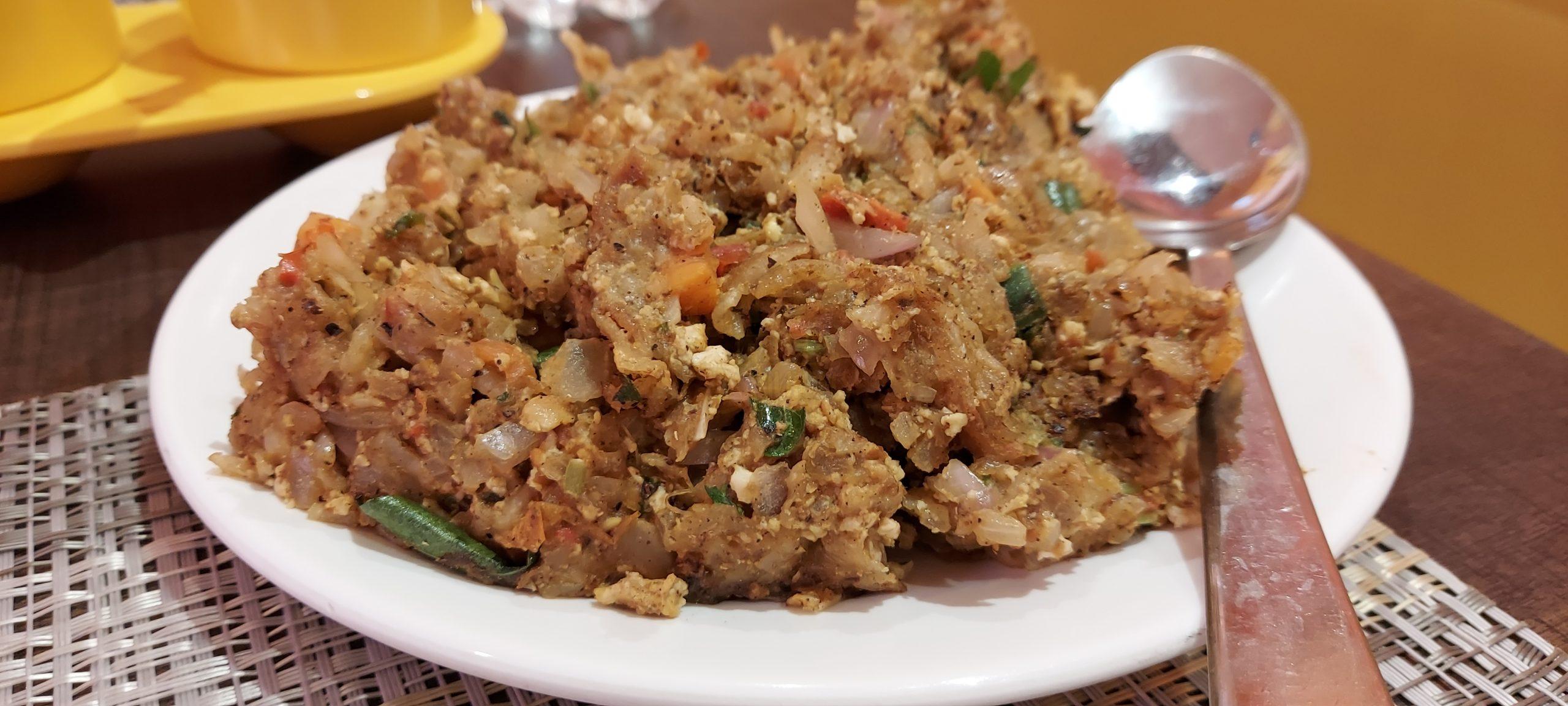 Veg Noodles and Gobi Machurian was good, so we ordered another portion and the noodles was served, but the Gobi Manchurian came almost when we finished the last morsel of rice on the plates. We had to eat a piece each, just like that.
Service wasn't too great and had to literally struggle to get the attention of someone. We paid 1505 in all. Prices were quite okay, but the overall experience wasn't something that would make me go back at the first possible opportunity.
There was a candy shop outside which was quite an attraction to buy some candies which reminded us of old times.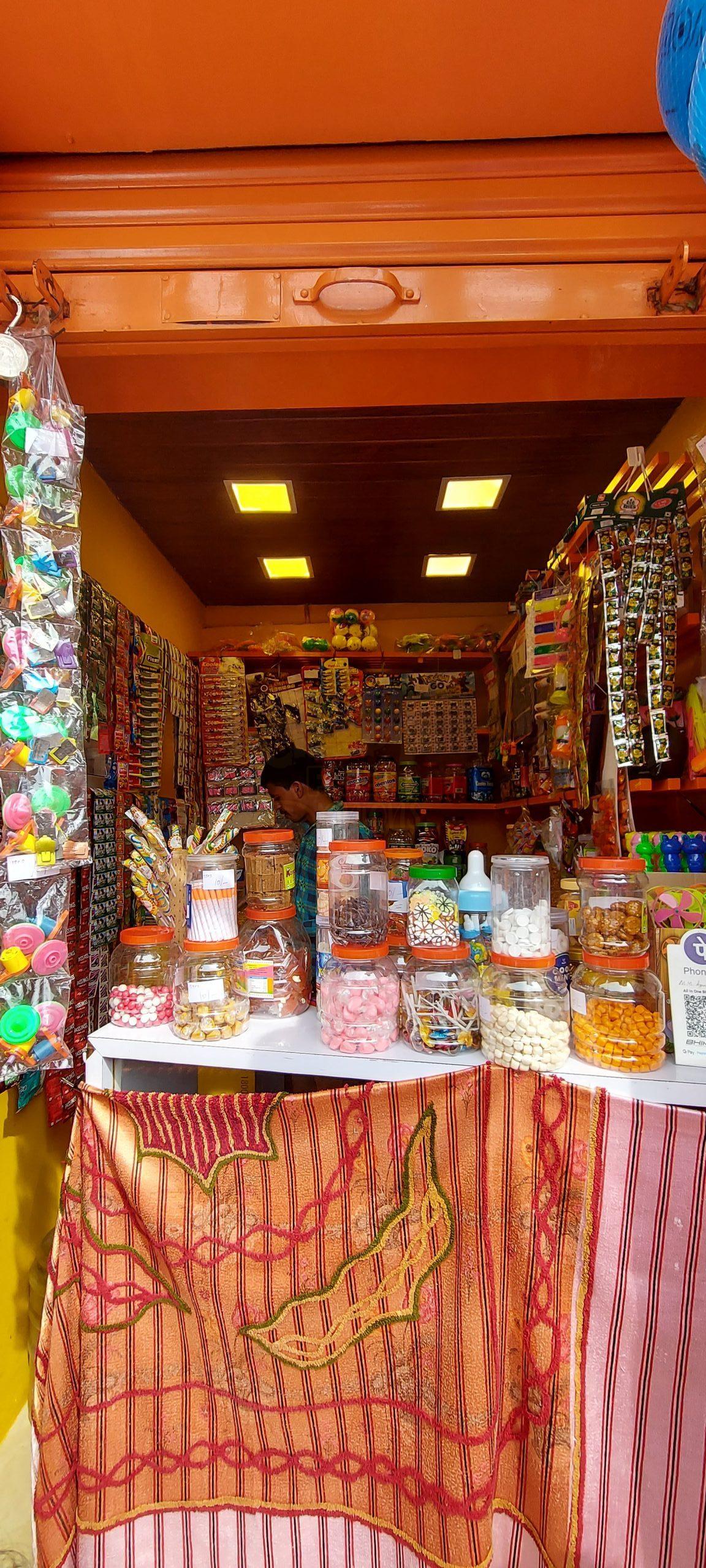 The curious case of the missing chicken piece still remained an unsolved mystery!