This is more than just a review of a cheesecake, it was an experience that I loved! It was also an eye-opener of sorts! A 20-year-old boy making cheesecakes?!?! I was pleasantly surprised that he had so much knowledge on this subject, so much passion in this art, no wonder he named his venture 'The Culinary Affair'!
I was invited to try some of his offerings by another close friend, foodie, and a restaurateur and immediately decided to join! We went to his place in Ramapuram which is specifically setup for this purpose.
Started off with a quick introduction about his venture, process of making cheesecakes, how it is different from others in the similar space, his USP, procurement of raw materials, etc. From milling the wheat and making their own Graham Crackers to making their own Cream Cheese, nothing is store-bought! He was discussing about the additives, preservatives that are used in similar products which he has consciously avoided. The lemons to make lemon curd is imported from Australia, it is not just any lemon from the vegetable market 🙂 So it is really that kind of passion that drives him! Impressive, I thought.
Unlike the baked cheesecake, this is a no-bake cheesecake. It is eggless, and needs time to 'set'. So it is made to order and the order has to be placed 24 hours in advance. The brochure had a variety of flavors. We were going to taste 2-3 of them, we were told.
Classic cinnamon was the first to come. The cream cheese was firmly set on the buttery biscuit base. As the spoon slid into the cheesecake, it felt just rite! The texture, the firmness of set cream cheese, the slight crack of the biscuit at the bottom which didn't turn soggy, it was everything I expected. The first spoonful was bliss! Loved it! It was their classic cinnamon version.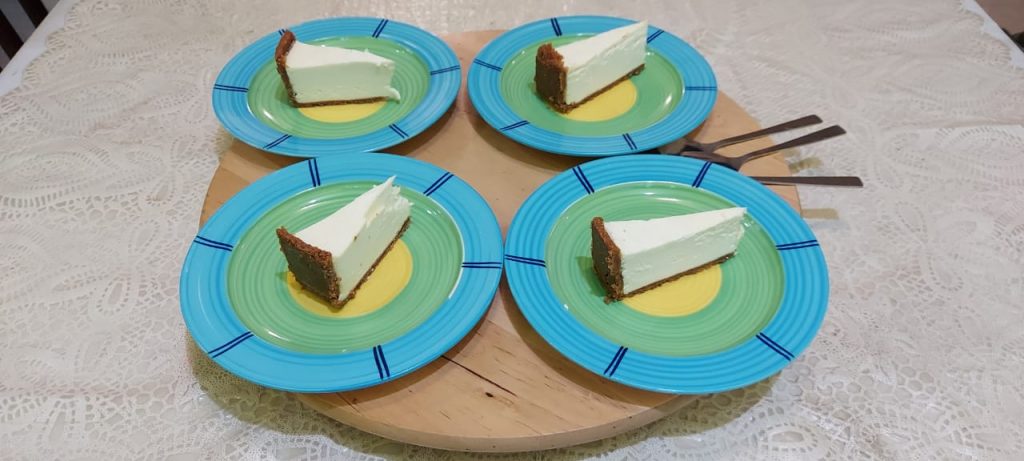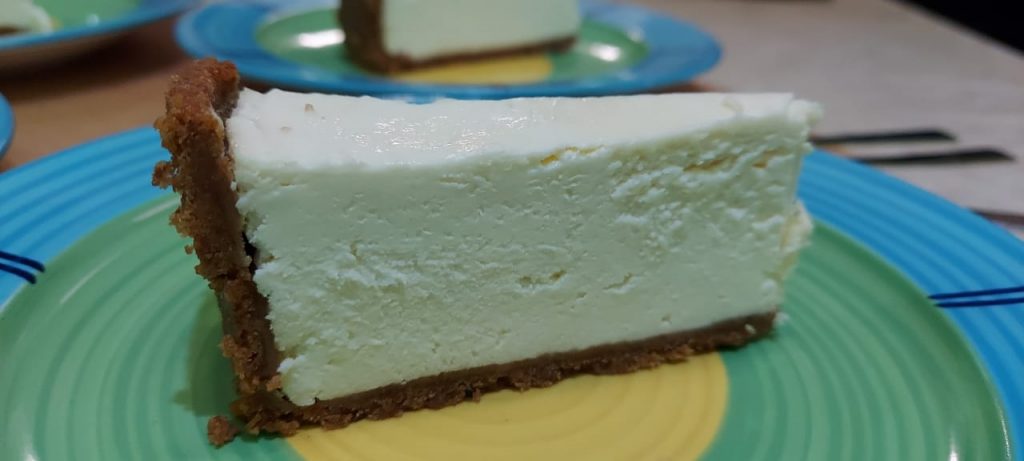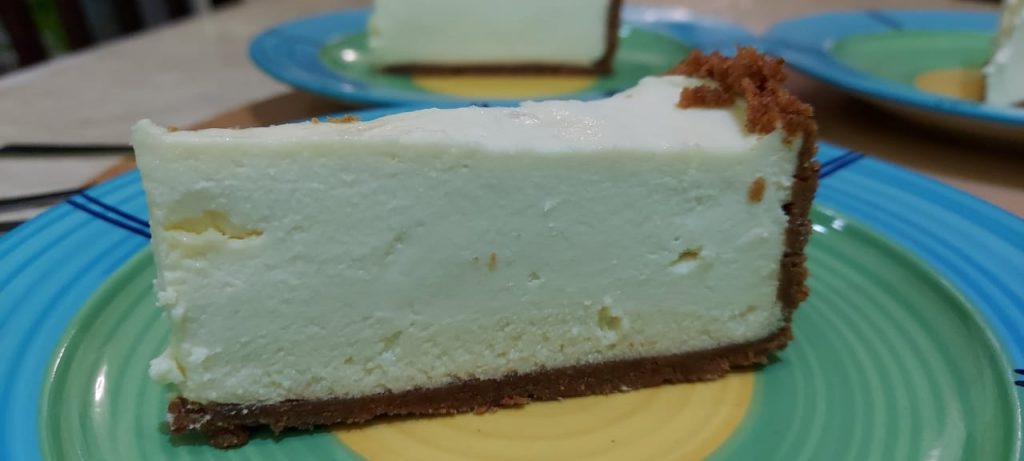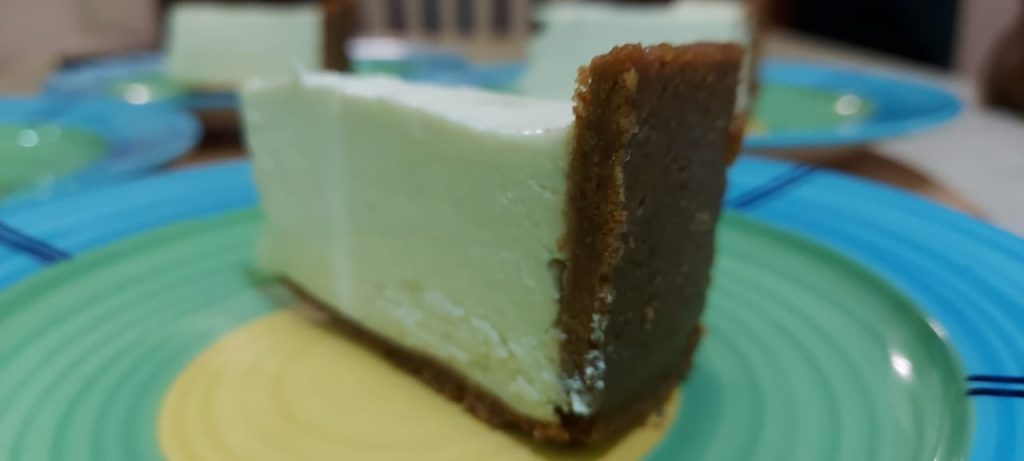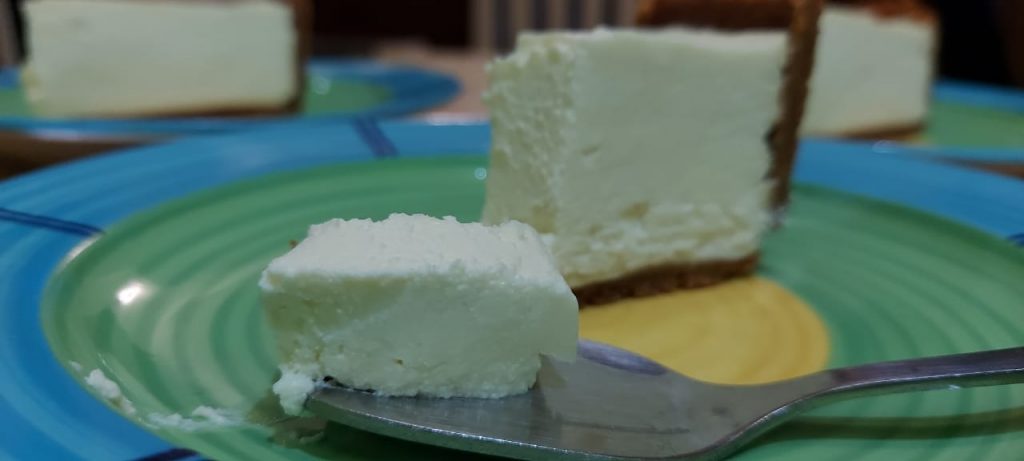 Next we were going to try a couple of flavors – Raspberry affair which was basically raspberry compote with chocolate ganache with the classic cheesecake. It was wonderful too, the raspberry compote and the cheesecake were a perfect match, I loved it even without the chocolate ganache.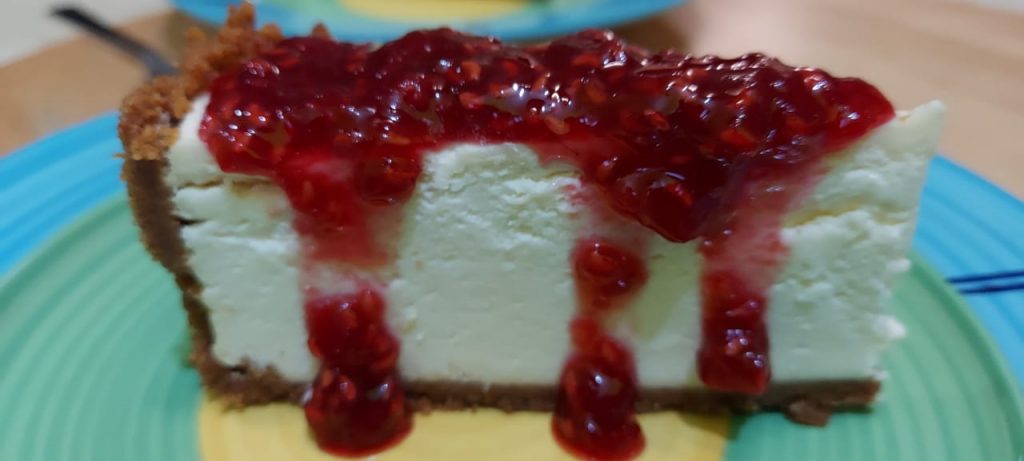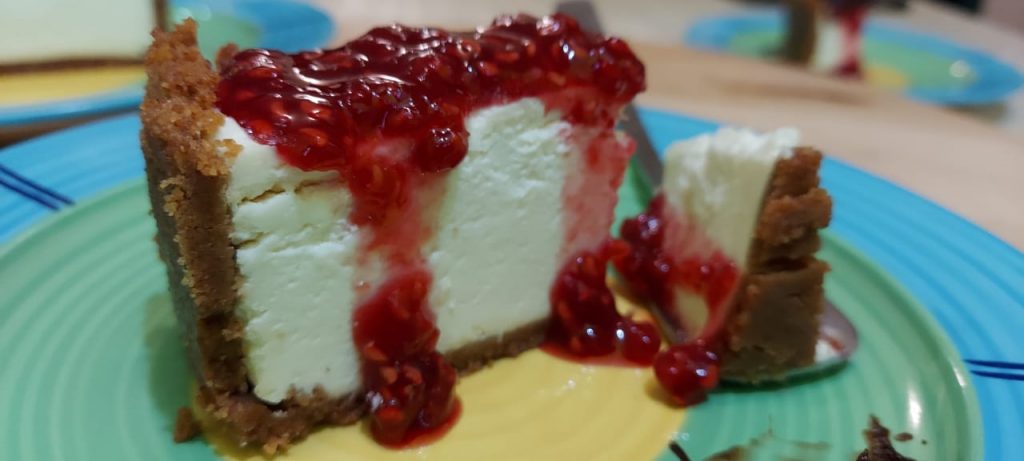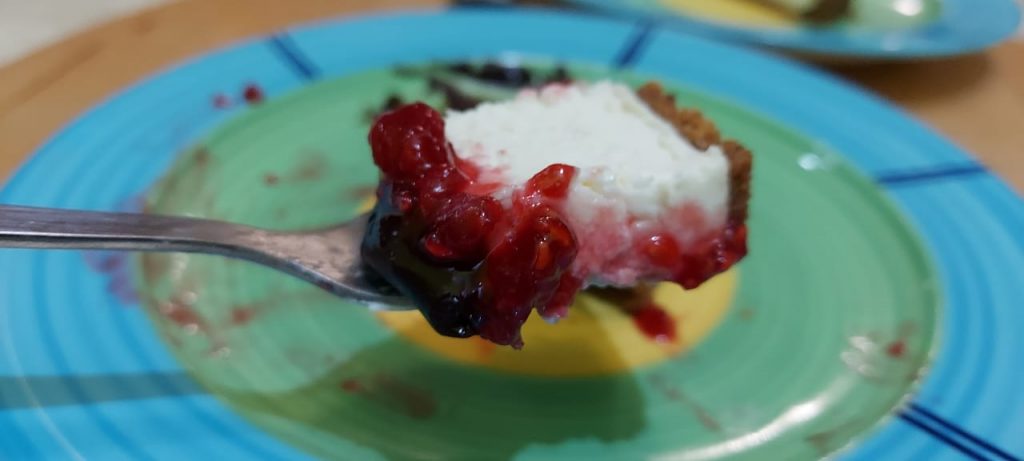 Next to come to the table was Lemon Curd cheesecake along with white chocolate ganache. Again, a distinctly different flavor. Personally, I felt Lemon curd could have been a little less sour, but it balanced quite well with the cheesecake and ganache. Probably it was just okay! The Lemon curd was eggless, I was told.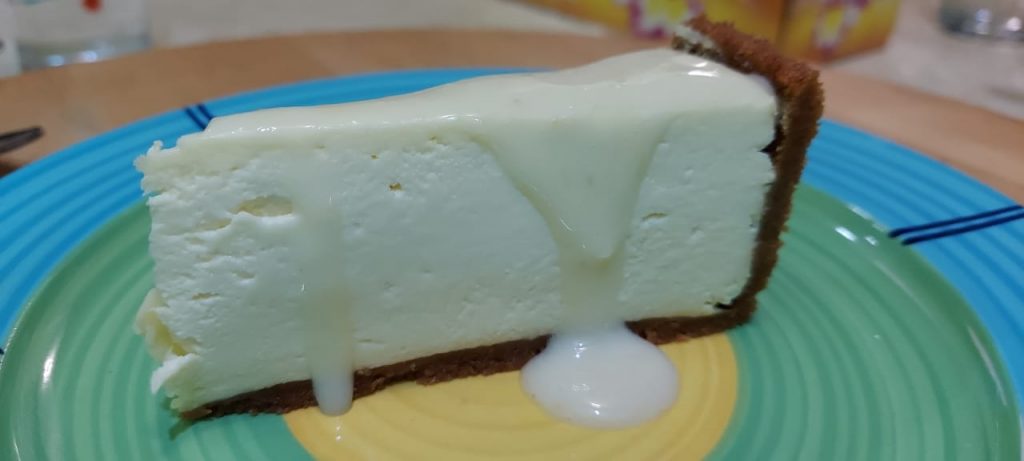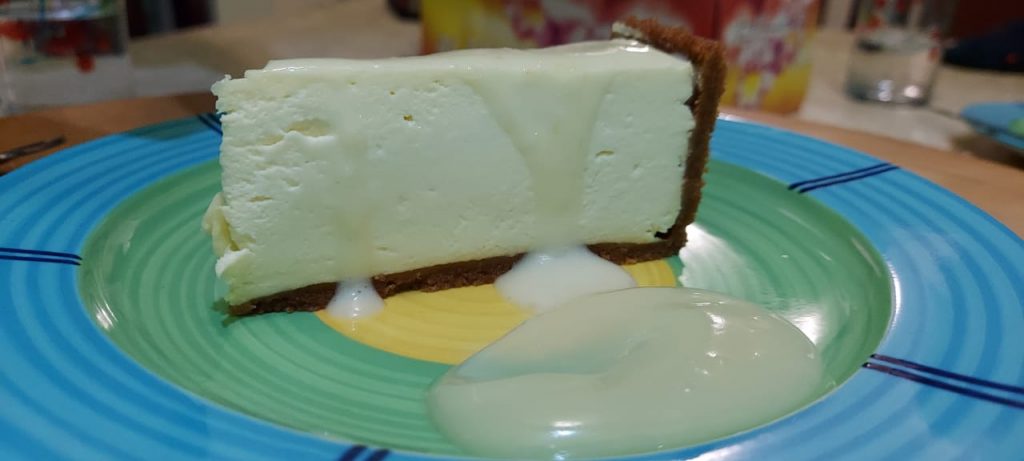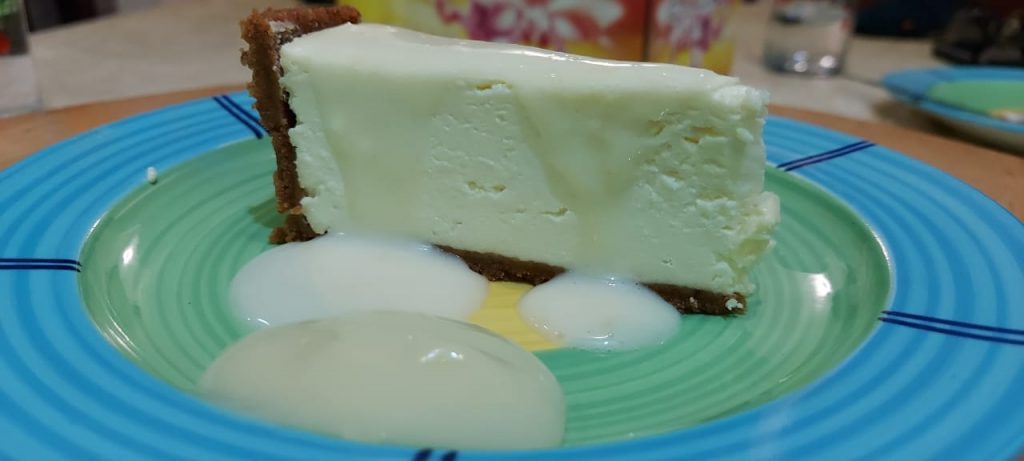 Saw the look at their menu, they had three sizes – Petit, Mezzo and Grande. Petit alone is made in a jar, the other two as a cake/slice.
A couple of days later, ordered a Blueberry Affair, Mezzo size, priced at 850 bucks. It was couriered through Porter for an extra charge of 80 bucks. Received it as promised, in perfect shape. The instructions were clear – Refrigerate for 45 mins, I did. Before eating, put it out of the refrigerator for 10-15 mins, I did that too. Now we were ready to dig into it. Clicked some pics and deep dived into it. Getting it out of the foil plate seemed challenging though I managed it without problems.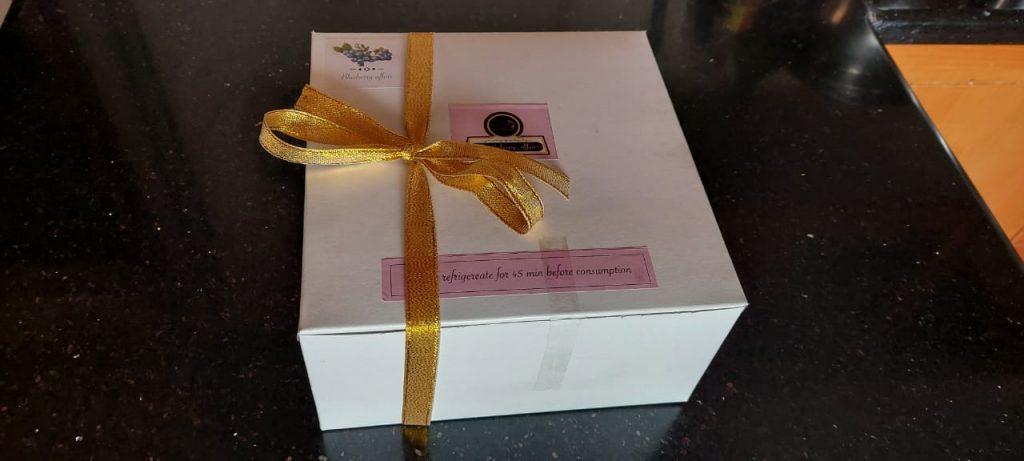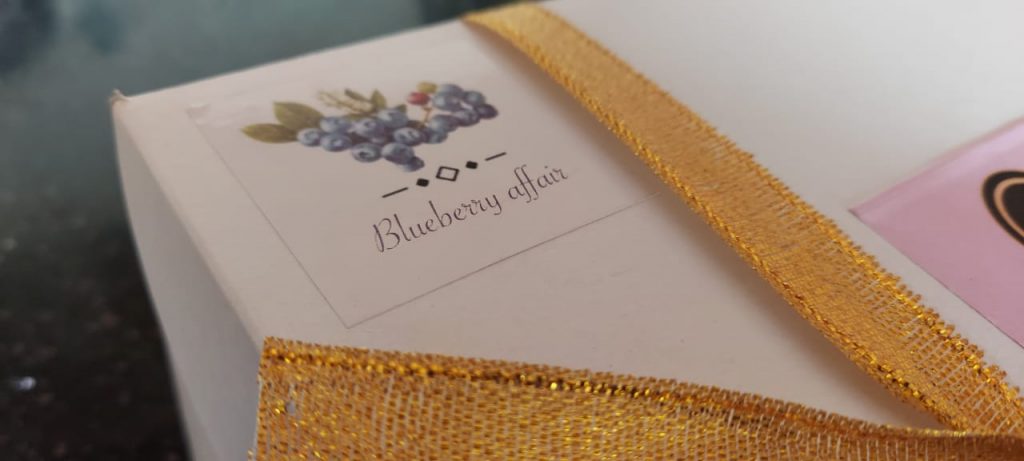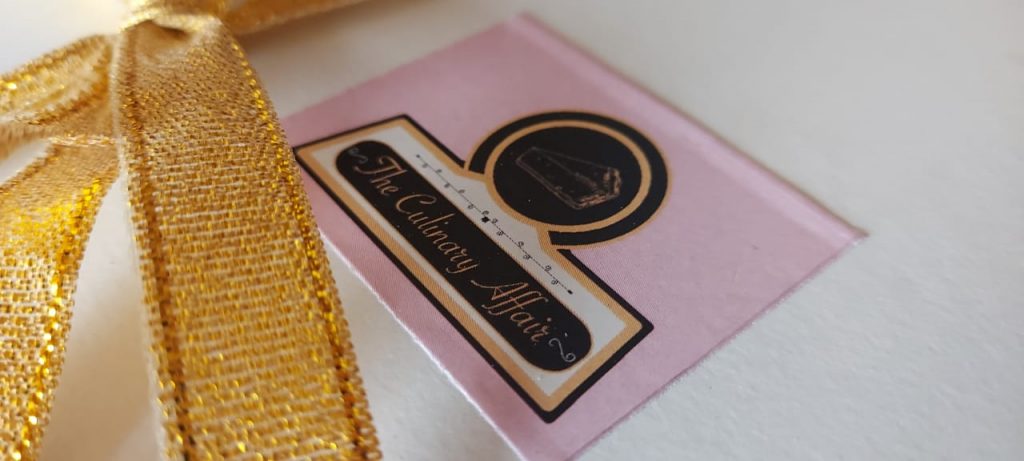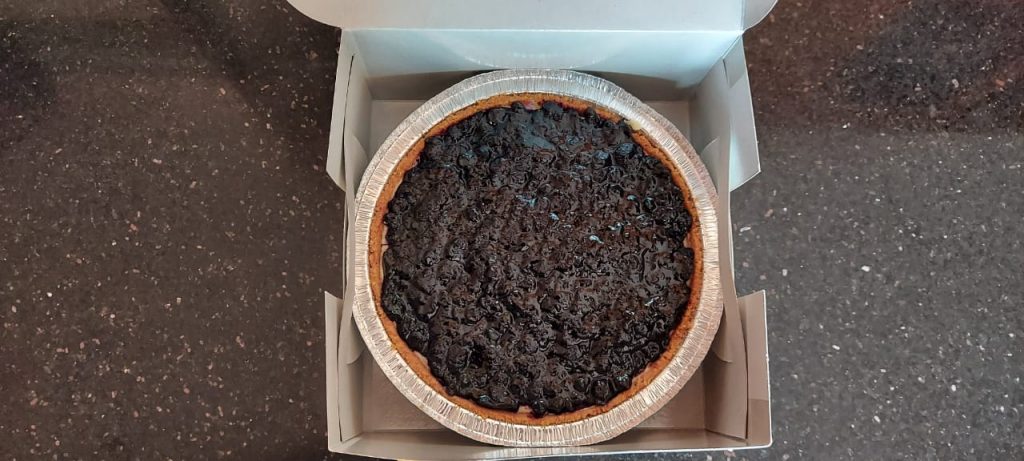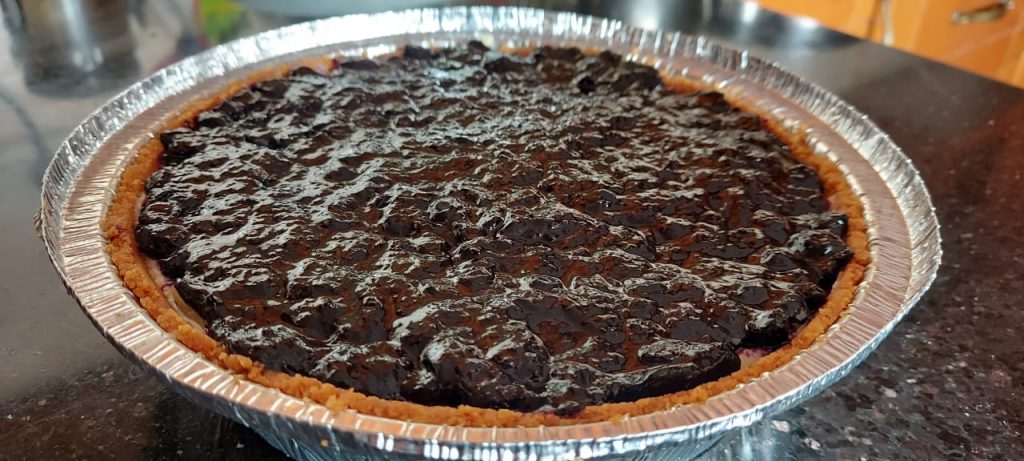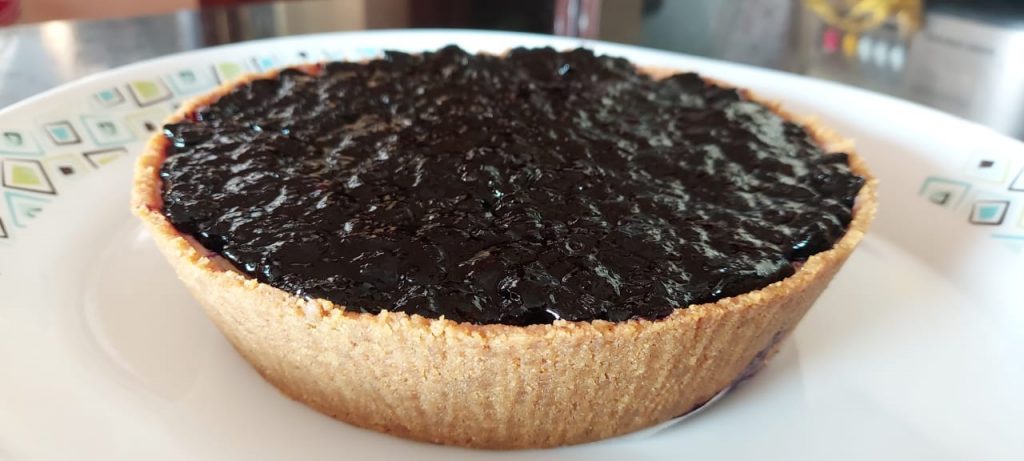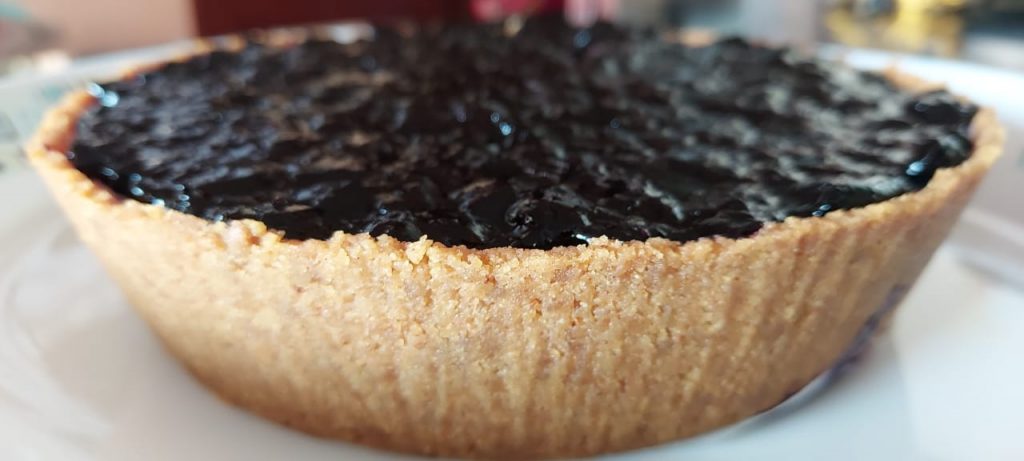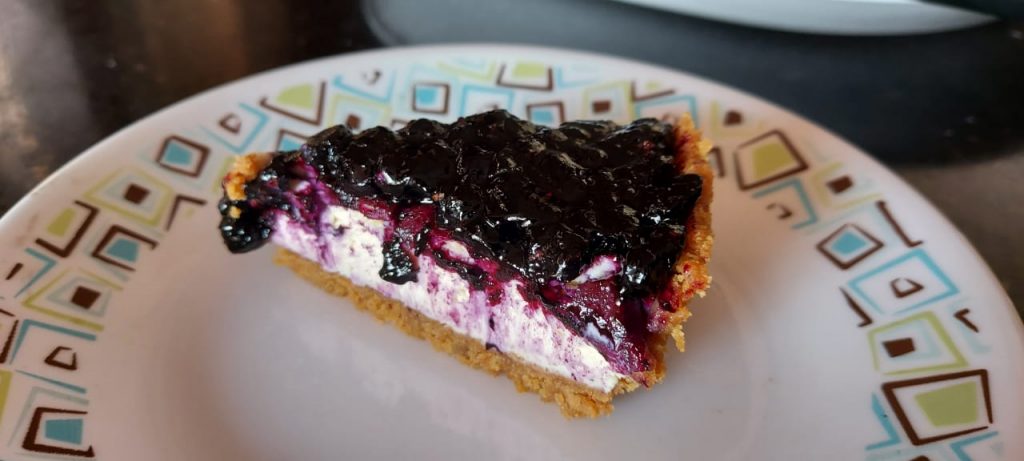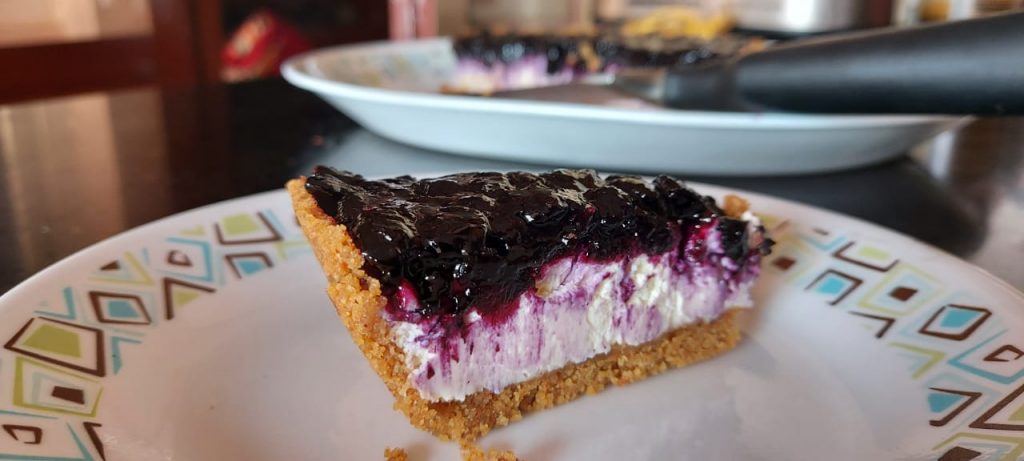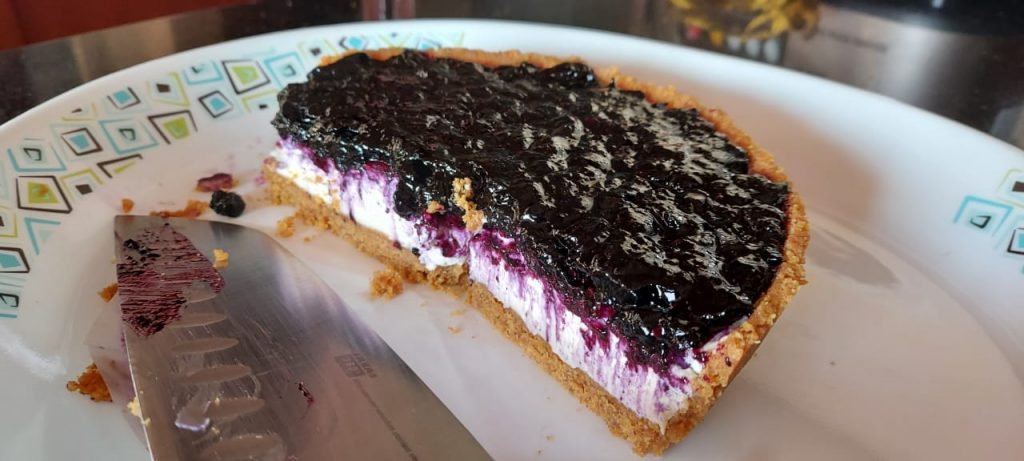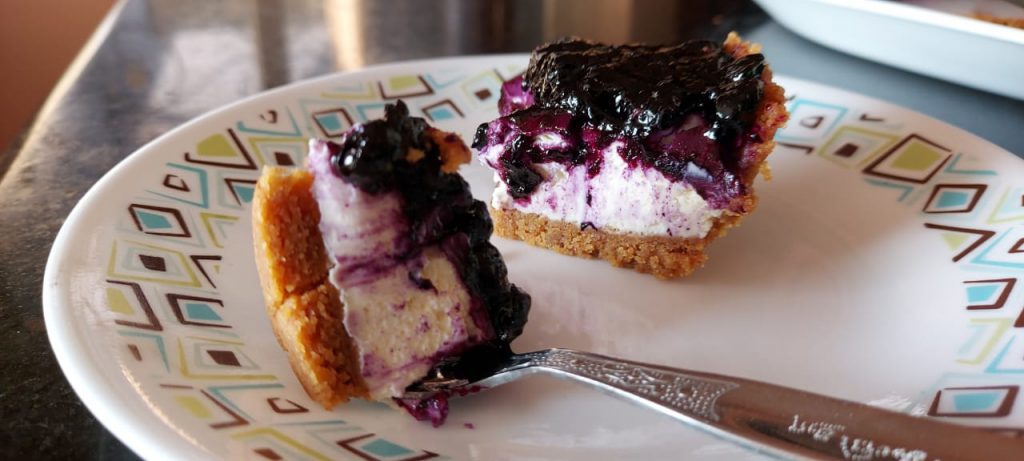 Generous topping of Blueberry compote on the cheesecake the kids totally loved. Personally I would have loved a little less of it so the classic cheesecake made an impression on your palate too. I'll probably try the classic cinnamon next. Understandably, for the four of us, 650g wasn't too much. It disappeared in no time. 🙂
If you'd like to order, here's a brochure that has the info you need.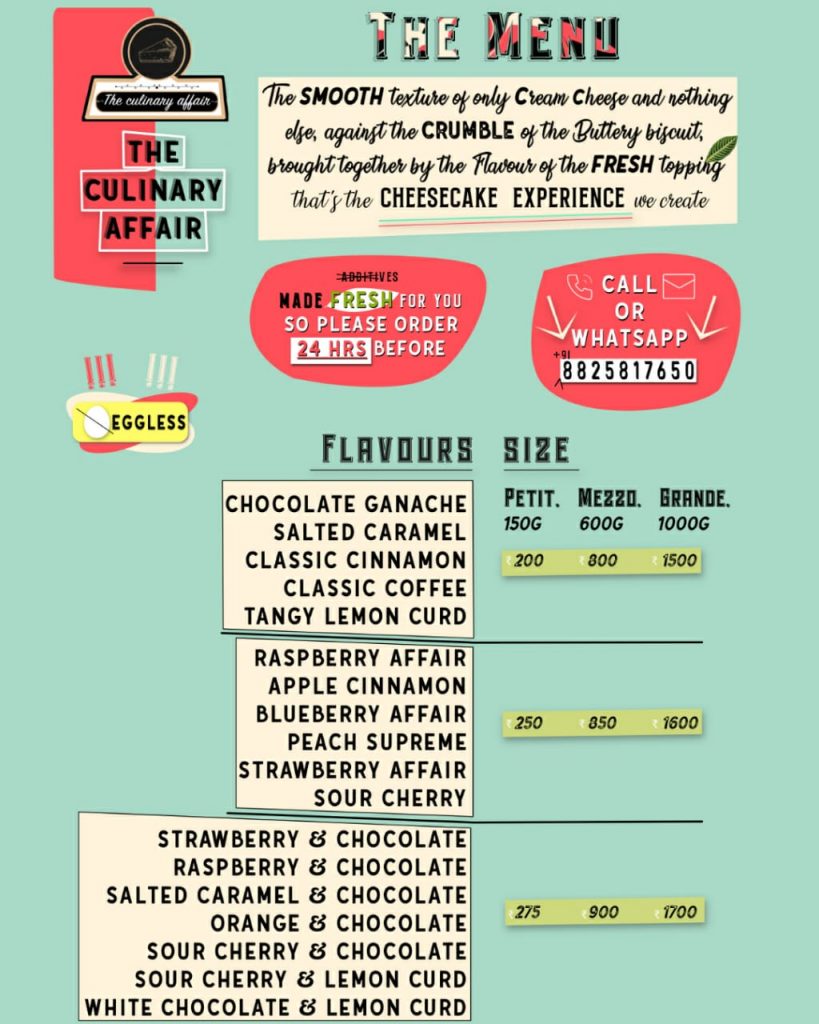 Yes, it is not cheap, and definitely not something that I'll order a few times a week, but then, I'll definitely remember the name 'The Culinary Affair' should there be an occasion to do so !