Palladium is a premium luxury mall that is adjacent to Phoenix Market City in Velachery. It houses over seventy five luxury brands from around the globe, spanning across three floors.
Recently, Palladium opened their food court and sent me an invite to check out their high-end culinary section. I excused myself from that event as I had something else lined up on that day.
Today, wifey and I decided to check out the food court at Palladium. Of course as two people, it wouldn't be possible to try all the outlets, we just managed to try a couple of them to see if it was super expensive or affordable by normal standards.
Needless to say, just like the luxury mall itself, the food court looked swanky and wonderful too. However, it was nearly empty, hardly a few tables occupied. We took a quick walk around to see what options were available.

disclaimer: No intrusion into privacy is intended. These pics were clicked only to capture the food court and not any individual.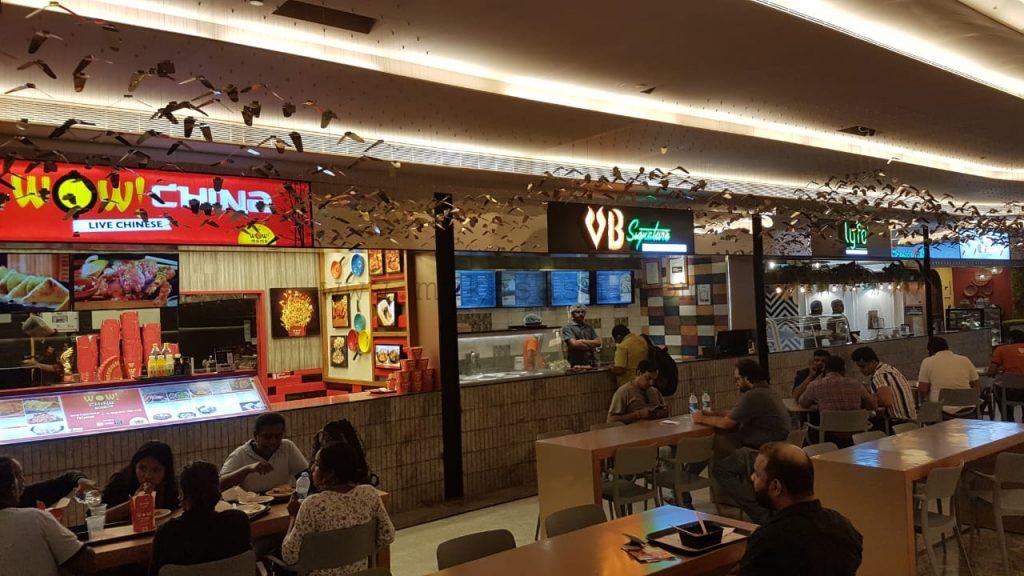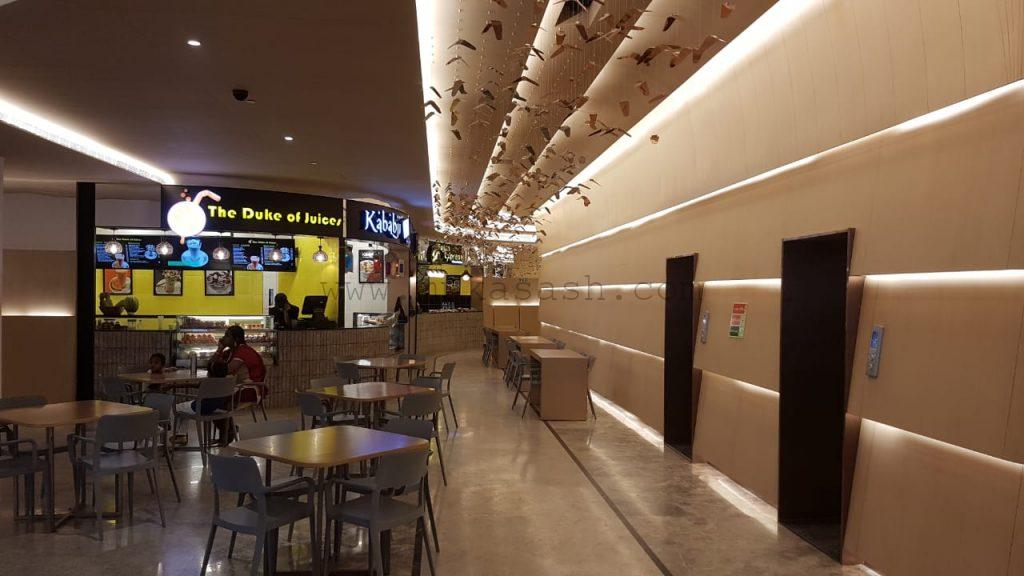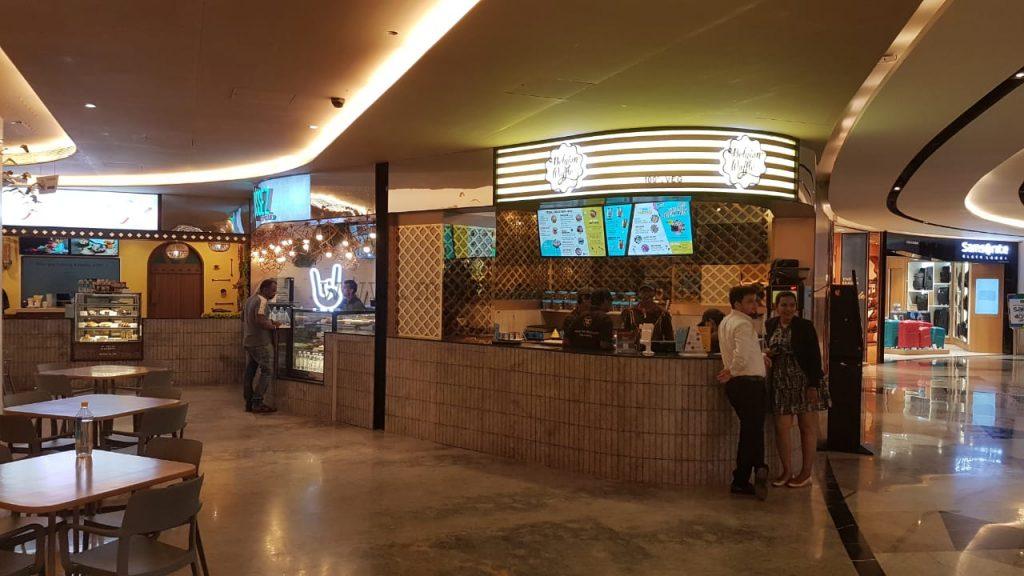 As we walked around, we spotted an outlet called Smoke – The Sizzler House! The sizzlers on the counter caught our eyes!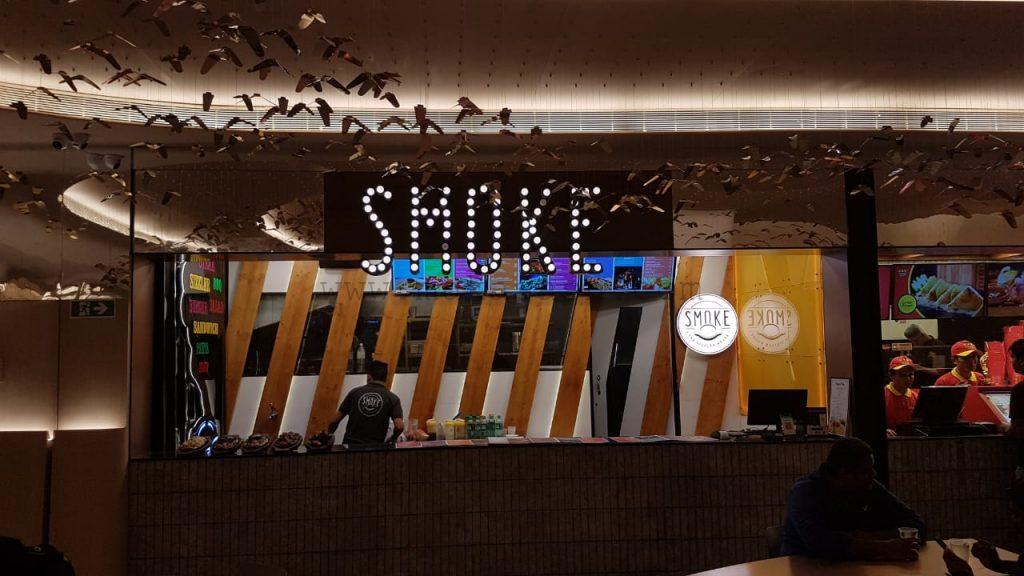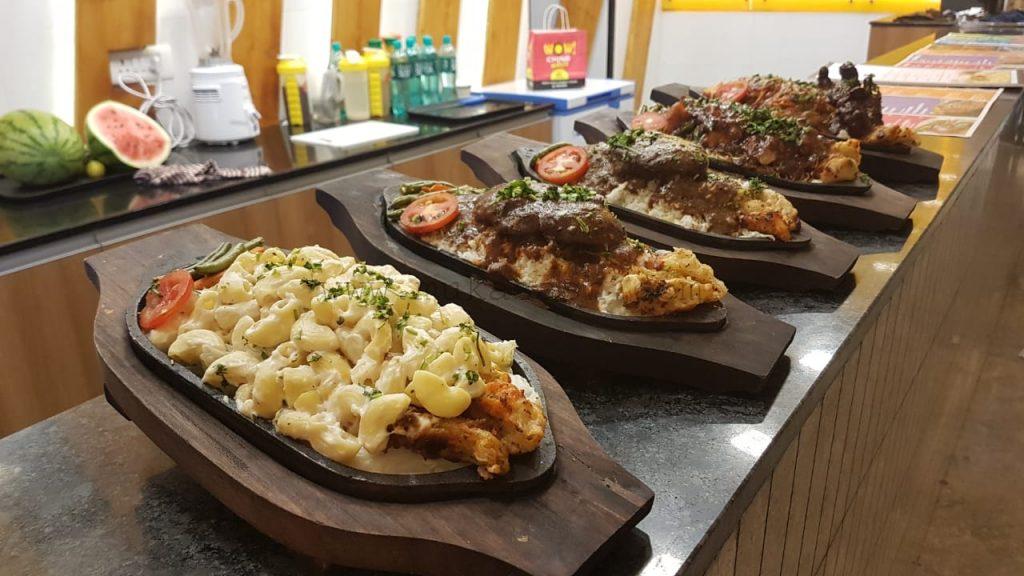 We decided to try Sizzlers for lunch, and what surprised me was that they weren't very pricey for a food court in Palladium. Remembered having Sizzlers at Kobe Sizzlers, and prices here were just about half of it. Immediately ordered a very Indian Makhni Chicken Sizzler and an Indo-Chinese Chicken Manchurian Sizzler with noodles.
Makhni Chicken Sizzler was basically chunks of chicken and veggies served in Makhni Sauce, on a bed of jeera rice. Quite as expected, it came sizzling and smoking and was quite a test of patience for hungry souls like us. 🙂 The Makhni sauce, the jeera rice, veggies were all good, however I didn't like the chicken in it. I am not sure why, but it was slightly smelly, like when it is not thawed properly. It wasn't too bad, but just manageable.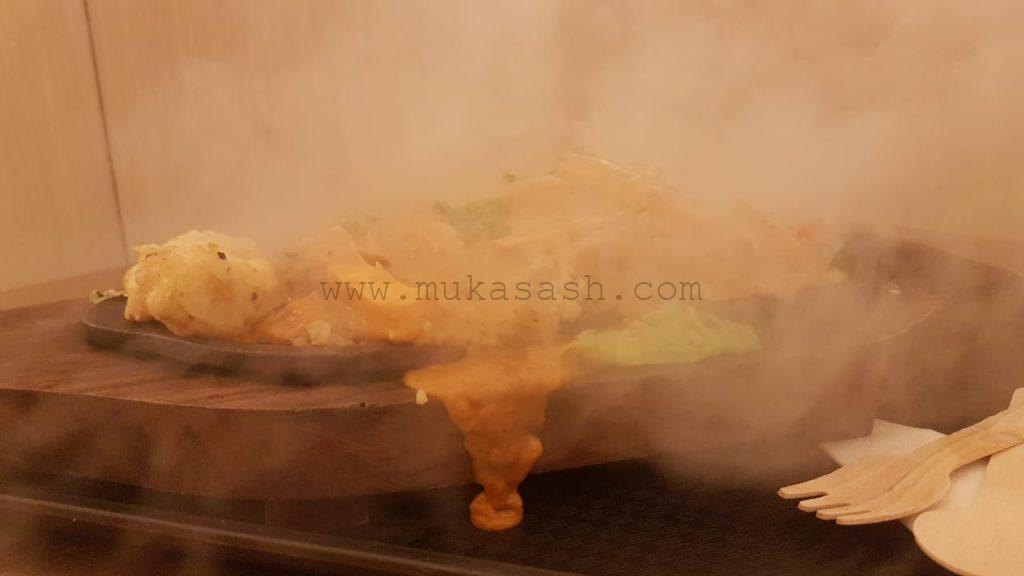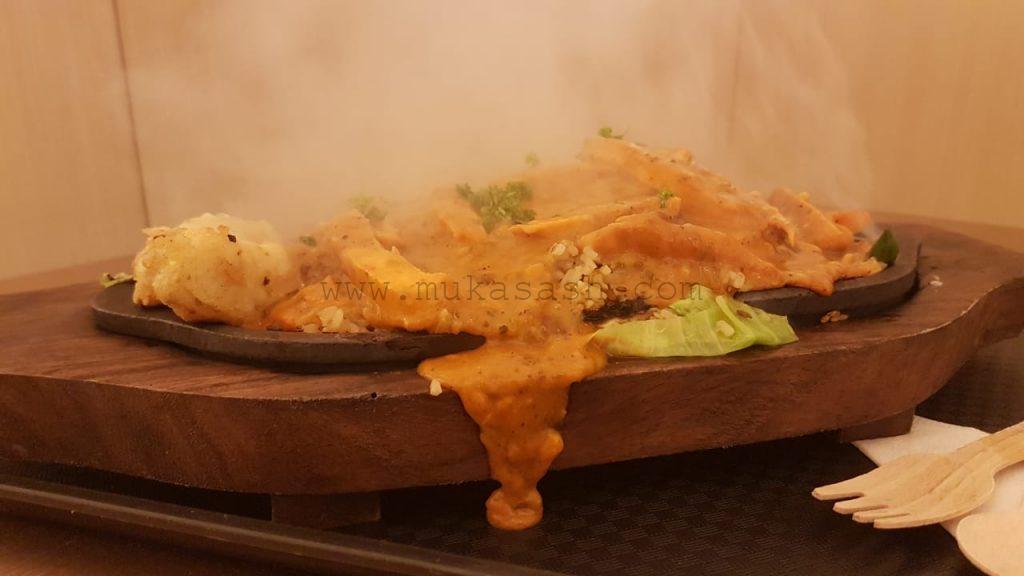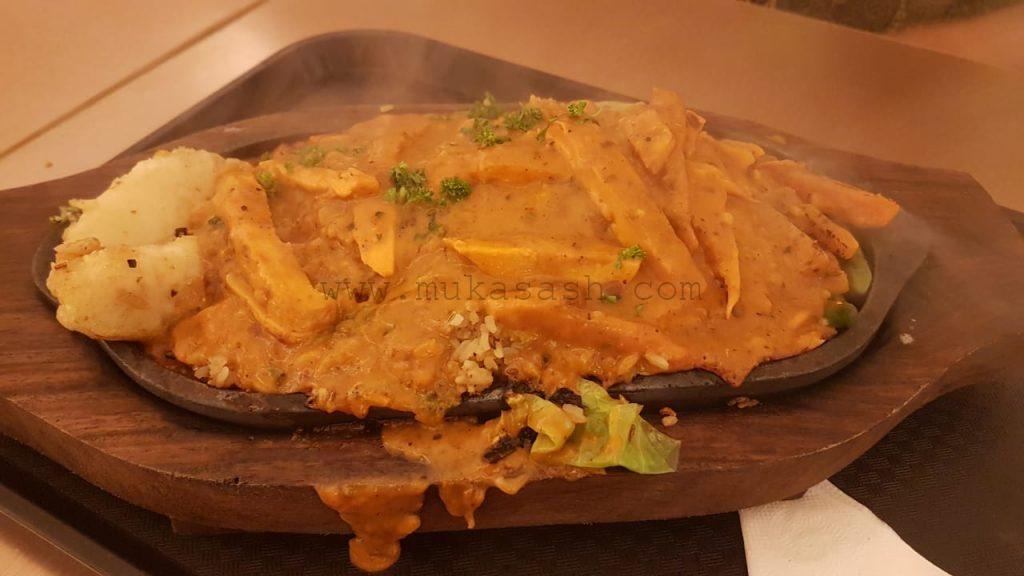 Chicken Manchurian Sizzler wasn't as sizzling as the previous one, it settled down relatively quickly. The noodles was good, but the chicken manchurian itself was very average. It was too salty and I couldn't get any flavor in it. It is normally one of our favorite orders in most places, as starters, but here the manchurian balls were just okayish.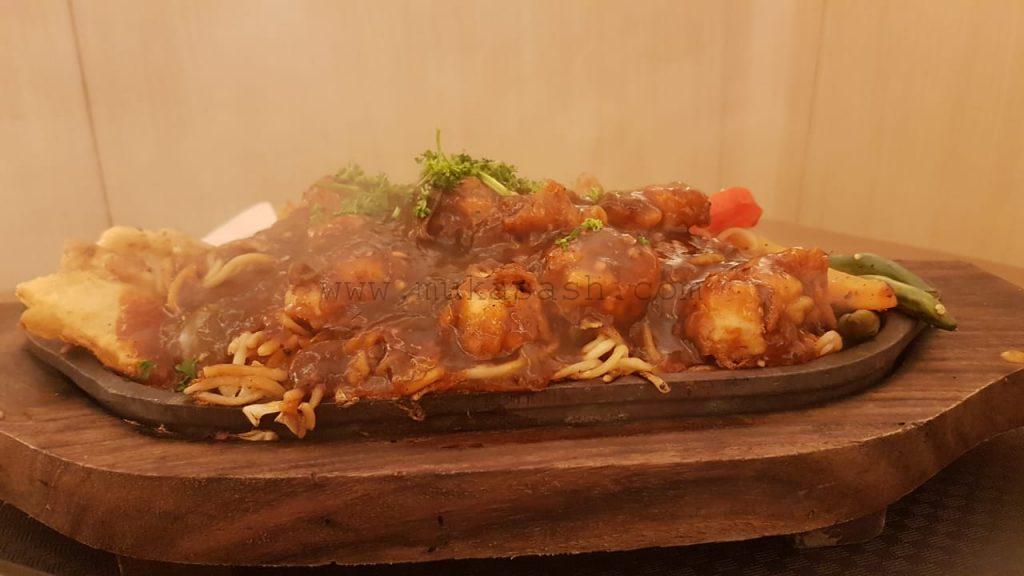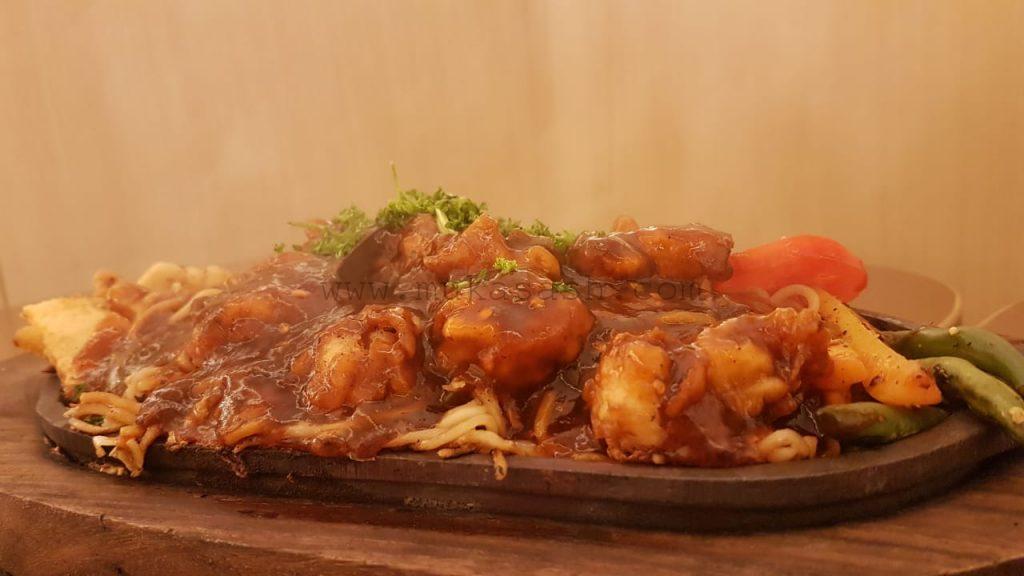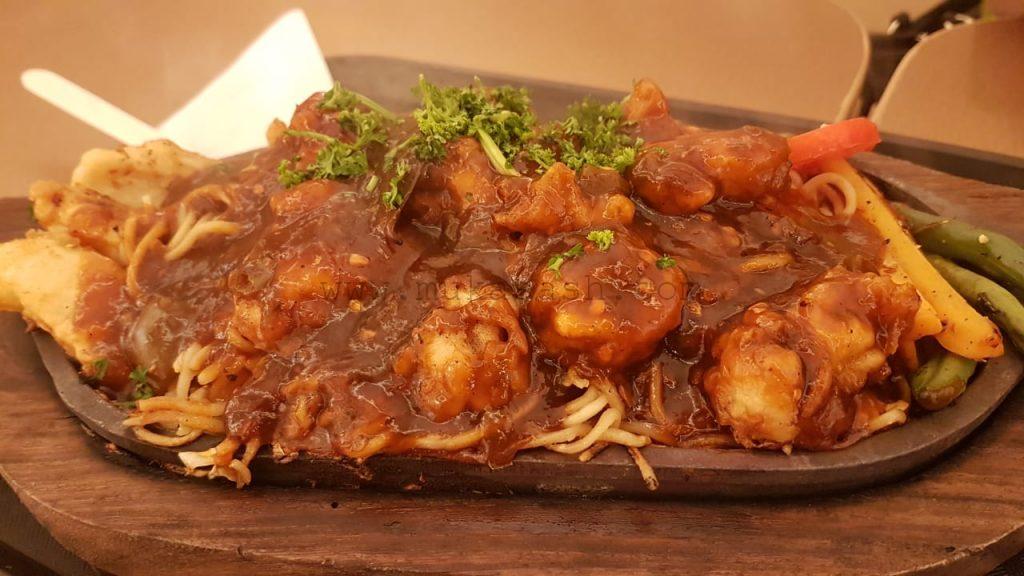 We moved on to desserts and decided to try Belgian Chocolate Waffle from Belgian Waffles. Being no stranger to waffles, I would have liked it a little less crispy, more like a waffle than a biscuit. Taste-wise, didn't have any complaints.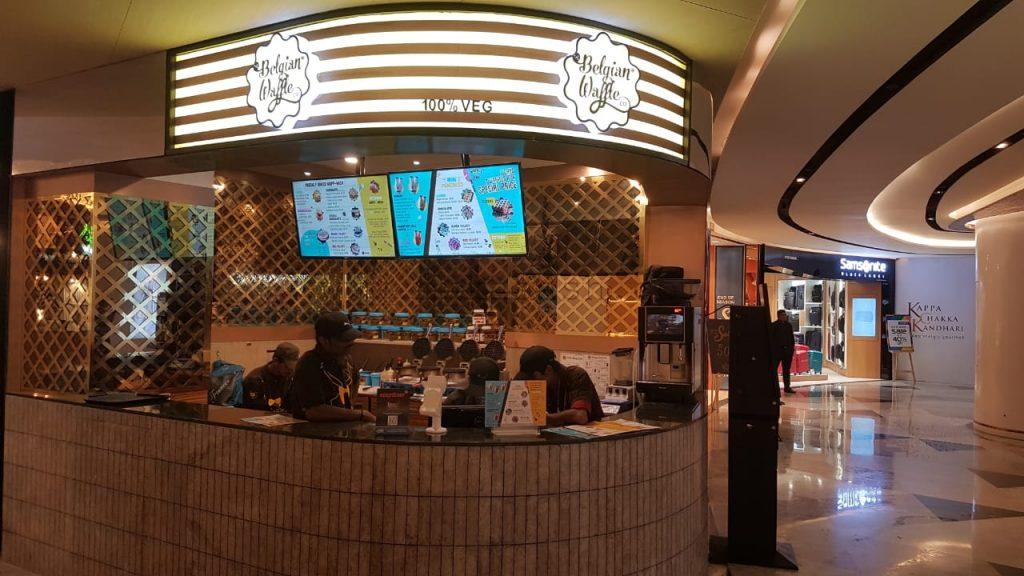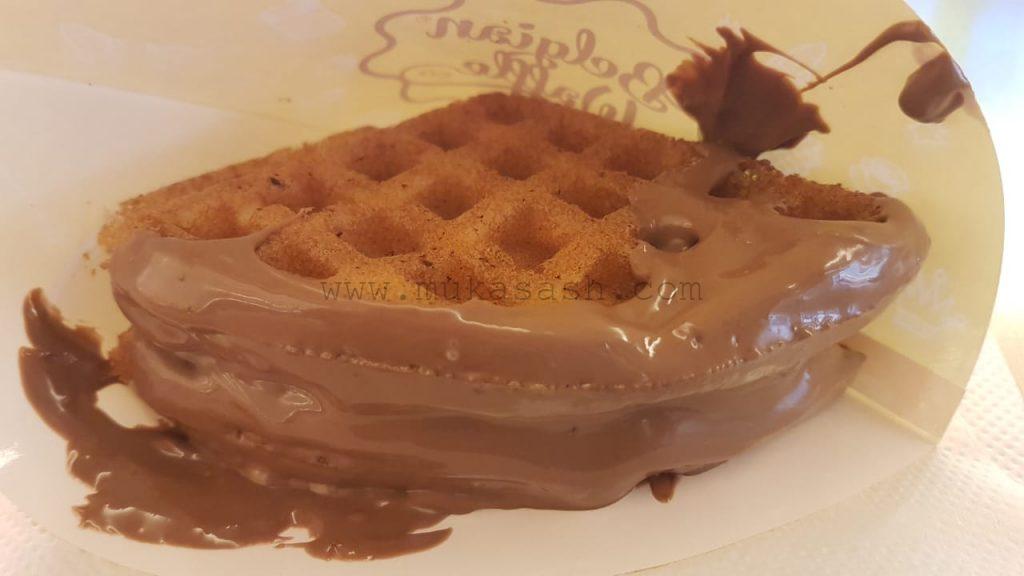 The counter next to it was Pattisez Express and the goodies on display were quite drool-worthy. Decided to try a White Chocolate Brownie. It was slightly warmed before being served, and I loved it. It was very yummy. Would have liked a slightly decent plate than a flimsy paper plate, even difficult to hold the cake upright. Anyways, good for the environment, not complaining.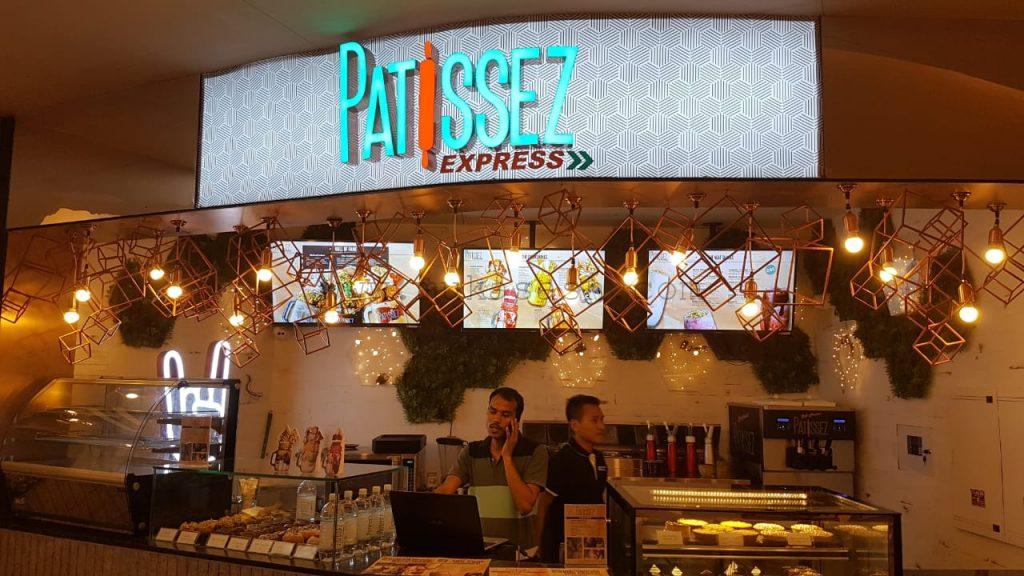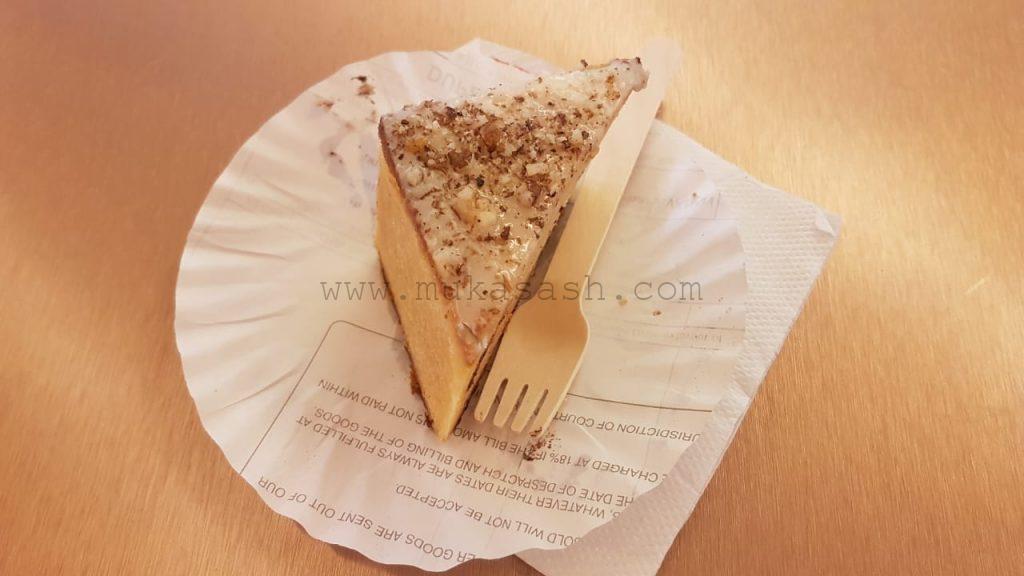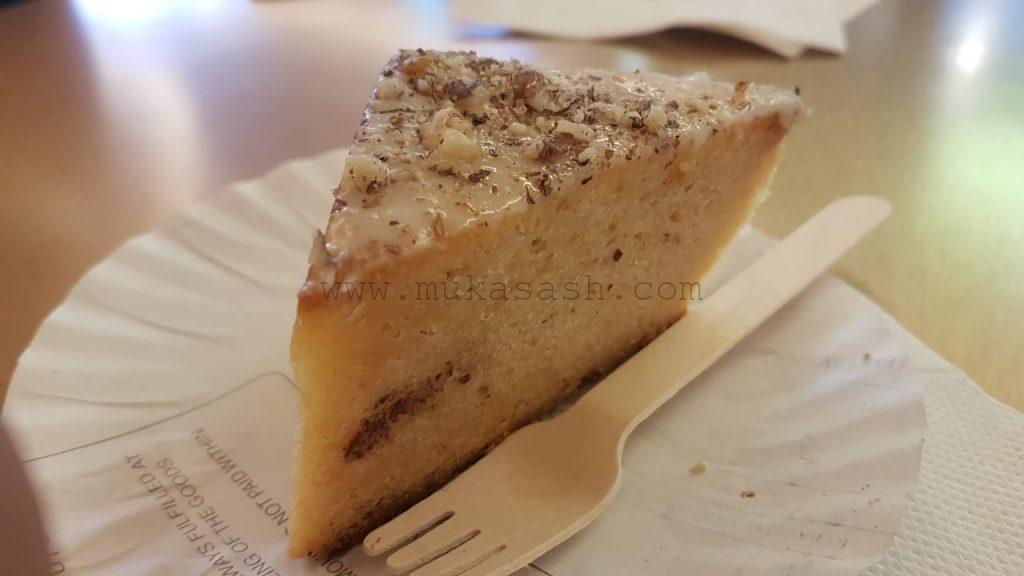 I wasn't bowled over by the sizzlers at Smoke. They were good, but far from the experience I've had at Kobe, and elsewhere. Even the presentation was a little clumsy and not very visually appealing.
Overall, the bill at Smoke was about 600 bucks in all, 60 bucks for a Bisleri Vedica water bottle from Wow China, and about 150 bucks for a dessert each, from Belgian Waffles and Pattisez Express.
It wasn't any heavier on the wallet as compared to the regular food court in Phoenix Market City. In case you have any inhibition on those grounds, I'd say head to Palladium Food Court without a second thought.