A quick unplanned trip to Pondicherry with friends, and obviously food was going to be a part of the plan. Immediately decided we'll check out a couple of pizza places, preferably the ones that serve beer.
When Cafe Xtasi opened their branch in Chennai, I wanted to try, but they closed down quite soon. So decided to try it in Puducherry instead. Located on Mission Street, we didn't have any problems locating it.
As soon as we stepped in, the wood-fired oven was a nice sight to watch.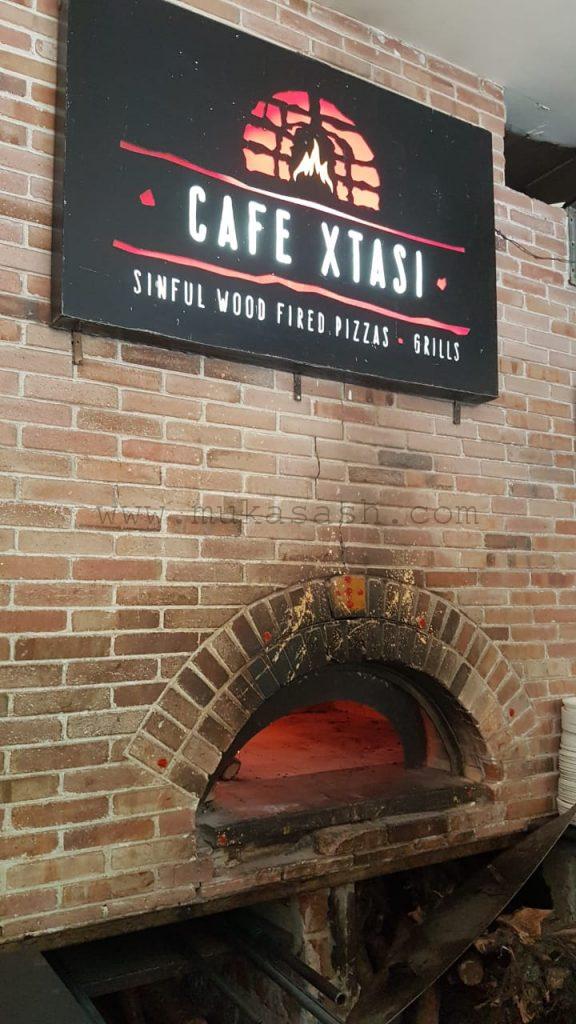 We ordered a regular-sized pizza called Chicknet. It had chicken sausage, chicken ham, chicken, capsicum, onion, garlic and olives. Wanted to watch while it was being made, clicked a couple of snaps there. I should say they were quite generous with the toppings.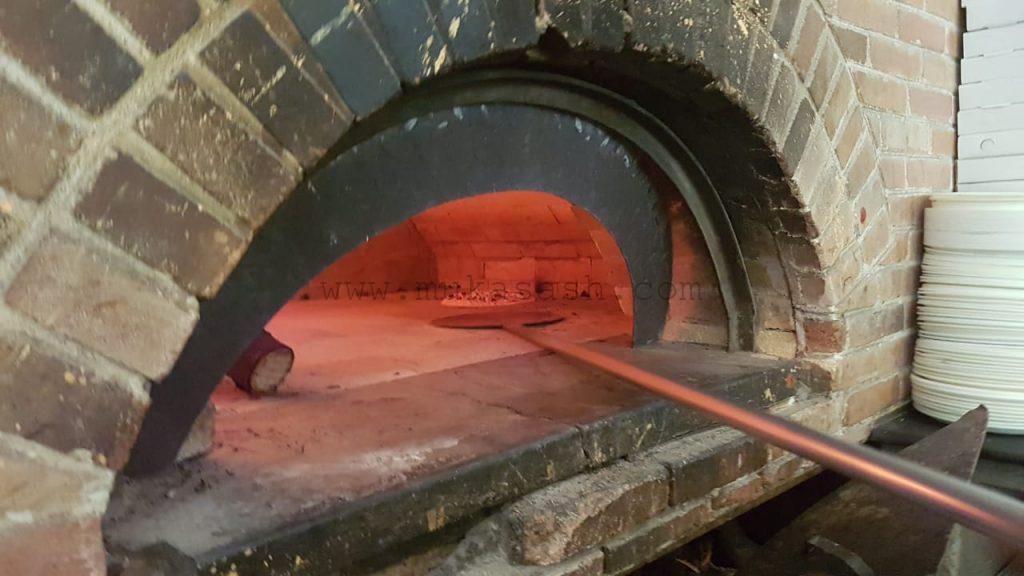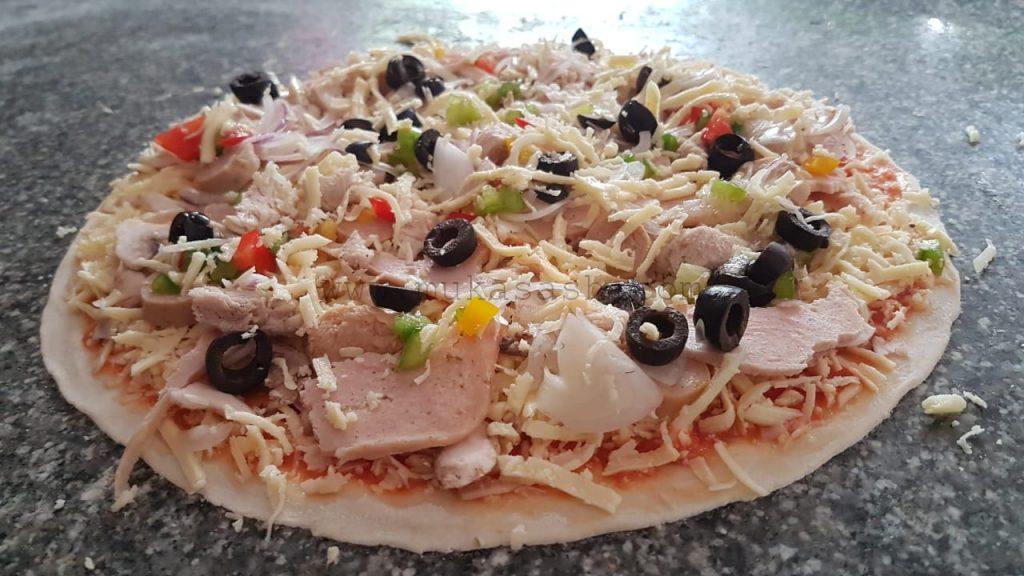 While we were waiting for the pizza, we ordered a budweiser pint for each one of us. It was very expensive for Puducherry prices. Would have liked it colder, sadly it wasn't.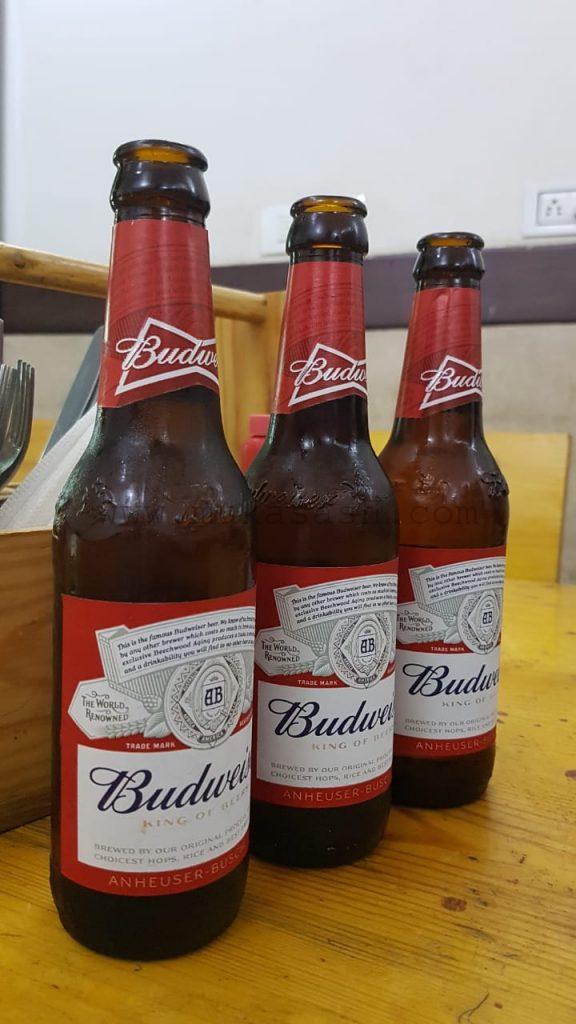 Meanwhile the pizza made its way to the table. It looked lovely. It tasted good, but I would say very western. It was bland and we needed some seasoning and chilli flakes to suit our palate.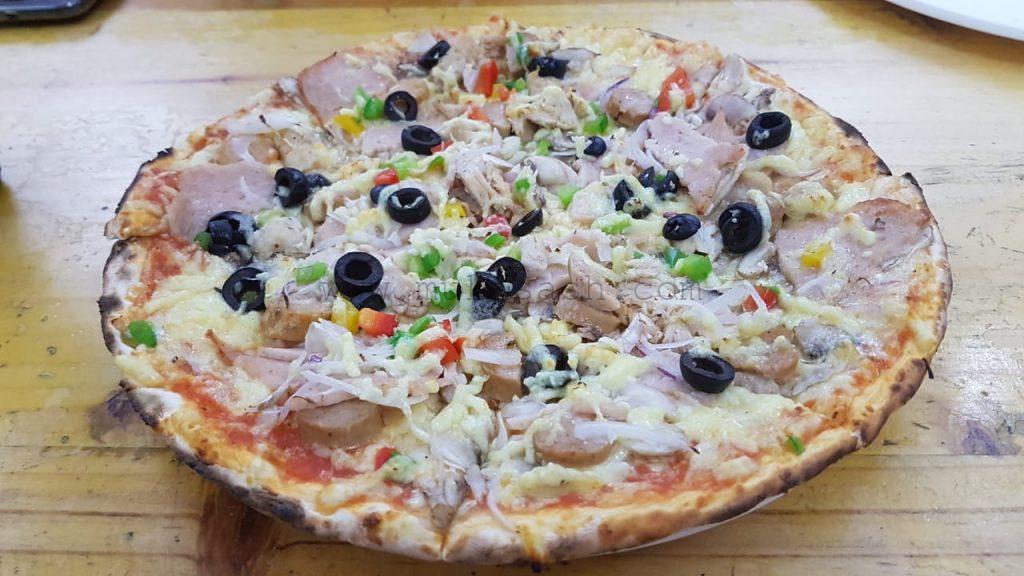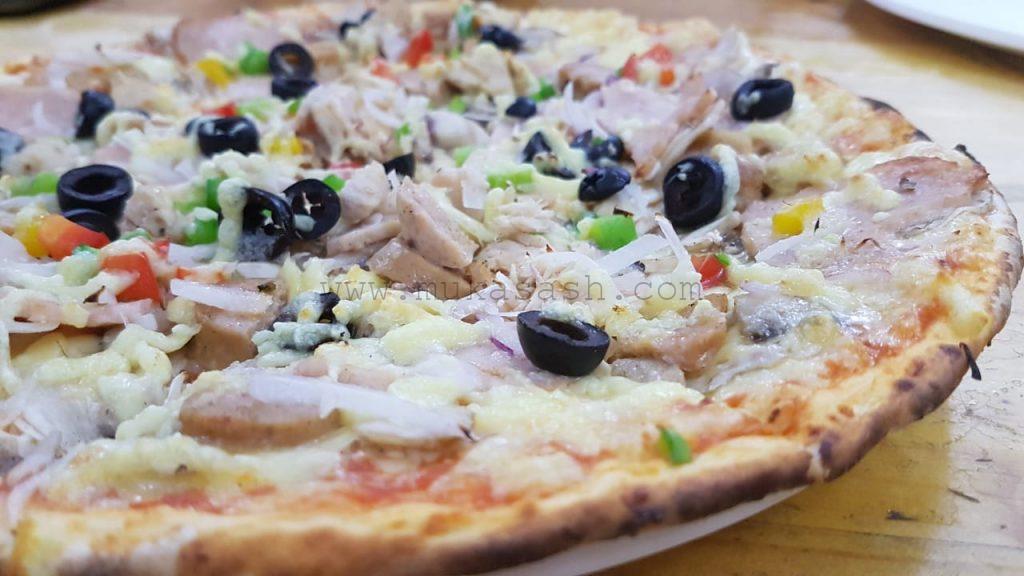 The pizza was priced at 350 bucks for regular size and the Budweiser pint at 149 bucks each. We paid 815 in all, pretty good pizza. I wouldn't mark this place as not-to-be-missed in Puducherry!
We decided to check out Taka Pizza, which was not very far from here.