Saw a catchy ad on Facebook, clicked on that only to be taken to an even better website. Seeing the nice pics of food bowls all over, I wanted to try.
After quickly browsing through their online menu, decided to keep it simple and ordered a Dal Makhni Bowl and a Rajma Rice Bowl from their Quick Value Meals section. Placing the order on their website was a breeze. Chose Cash on Delivery option, and the order was confirmed.
Generally, I never read reviews of the place I am ordering from, but since there was a link on their website taking me back to their Facebook page, I couldn't help but notice the reviews there! People consistently rating this place 1 star. Various complaints on food, delivery, etc., I was quite skeptical now, in fact checked the possibility of cancelling my order too 🙂
The website countdown started from 60 minutes, so that was the window within which they were going to deliver. While I was wondering where their kitchen was, and how long it would take, I got a call from a person asking me for my door number. It was less than 20 minutes and the delivery person was already there. Wasn't sure if I should be happy, it looked a bit shady. How could someone deliver in 15-20 minutes? Asked him where their kitchen was located, and that person said Velachery! That felt better, accepted the order and paid 250 bucks, 125 for each bowl. The delivery was through FoodX and not through Zomato.
The first impression looking at the bowls was that they weren't as big as I expected. As I did the unboxing formalities, clicked a few pictures. 😉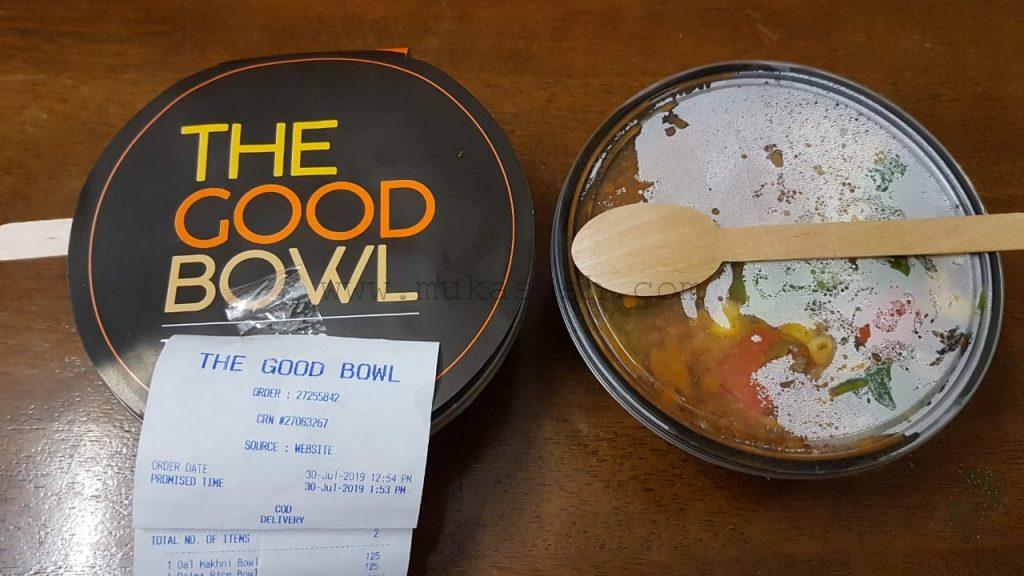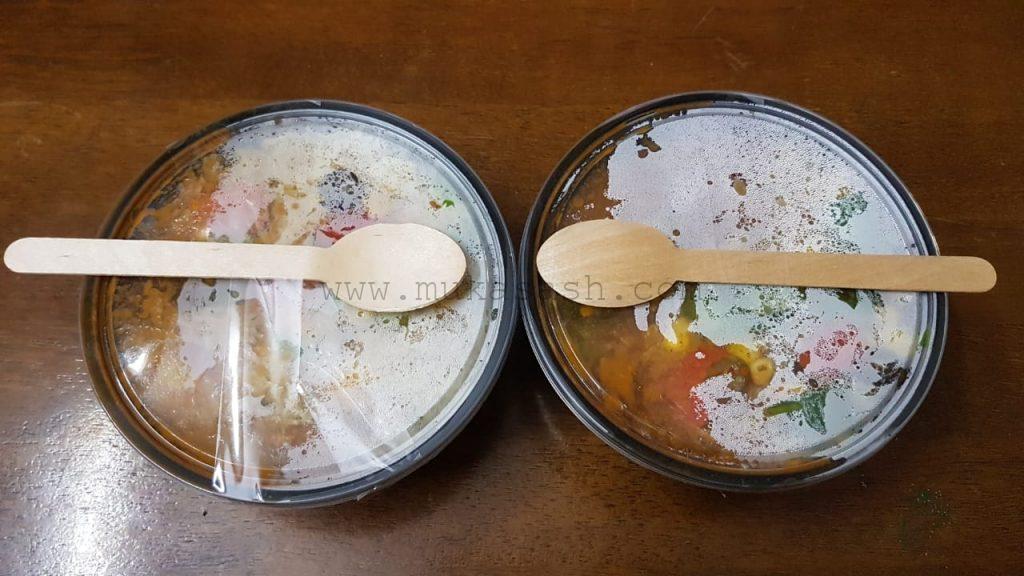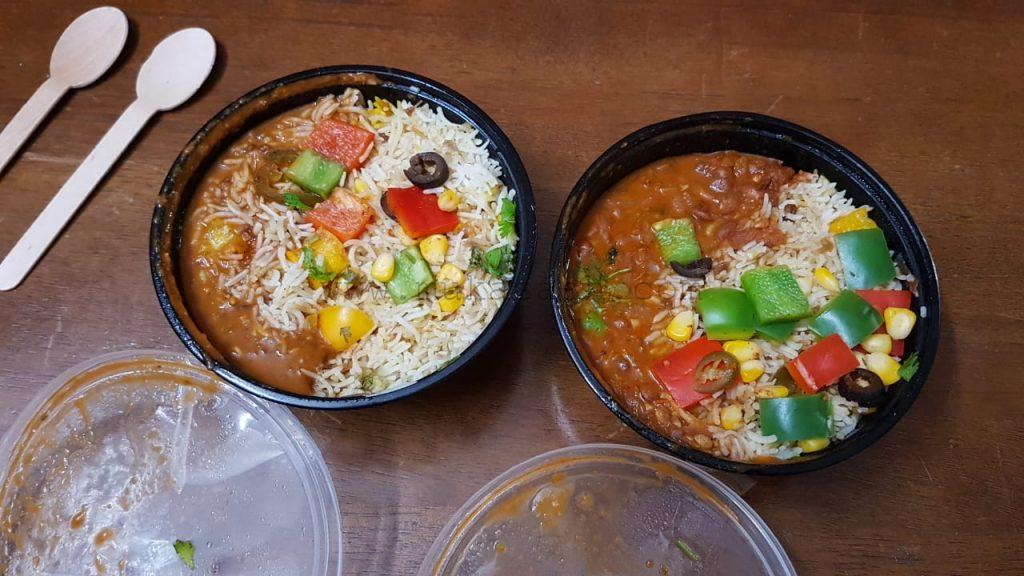 Dal Makhni Bowl and Rajma Rice bowls looked pretty similar, filled with long-grain rice and the gravy on the side, topped with a few pieces of capsicum, corn and olives.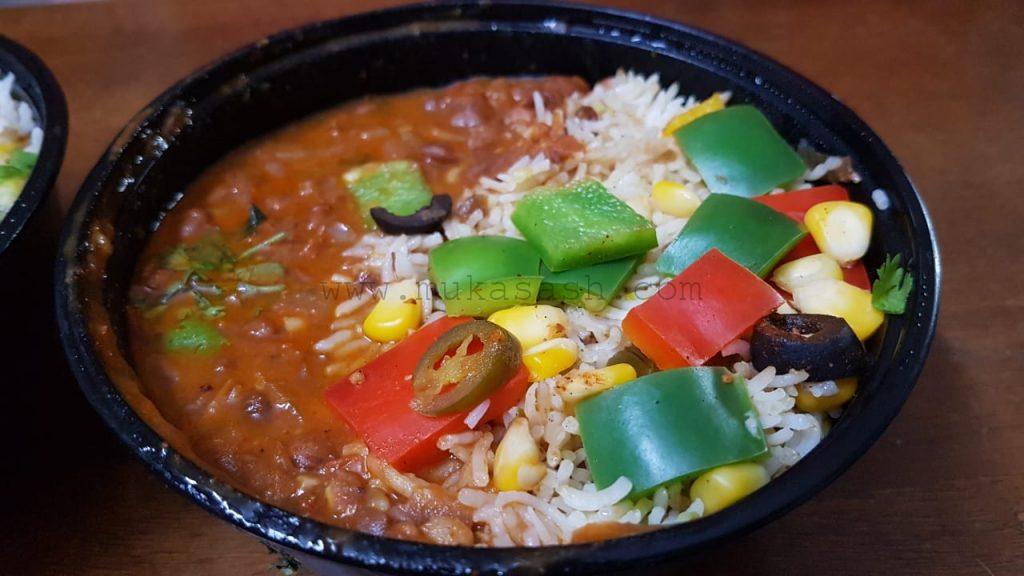 The packaging was good, food was hot, the taste was pretty good, definitely nothing worth complaining. However, the salad was just for namesake, the rice to gravy ratio need to be looked into. I was left with some rice and no gravy in the end. The Rajma was still manageable, Dal Makhni was too little. Coming to the price point, a sub-100 price tag would have been good is what I felt for what was offered.
Overall, a very decent experience, but nothing worth raving about !