Eid al-Fitr, also called the "Festival of Breaking the Fast", is a religious holiday celebrated by Muslims worldwide that marks the end of the month-long dawn-to-sunset fasting of Ramadan. What does it mean for us, the non-Muslims? A holiday with some lipsmacking biryani from friends and neighbors who celebrate the festival. 🙂 That's how it has been over the last few years. However, in the current situation, realized that it wasn't going to be the same way! Didn't want to miss biryani on Eid either. Decided to order it instead.
Browsed through a few options, and some skepticism kept me away from traditional biryani outlets. I was worried if it was going to get a bit too crowded with the dispatch and delivery, wasn't too sure. There's so much love for Biryani, obviously people are going to be eager to order. That's when I spotted the brochure from Hotel Savera! Don't know why, I was immediately convinced to try the Chicken Biryani Box!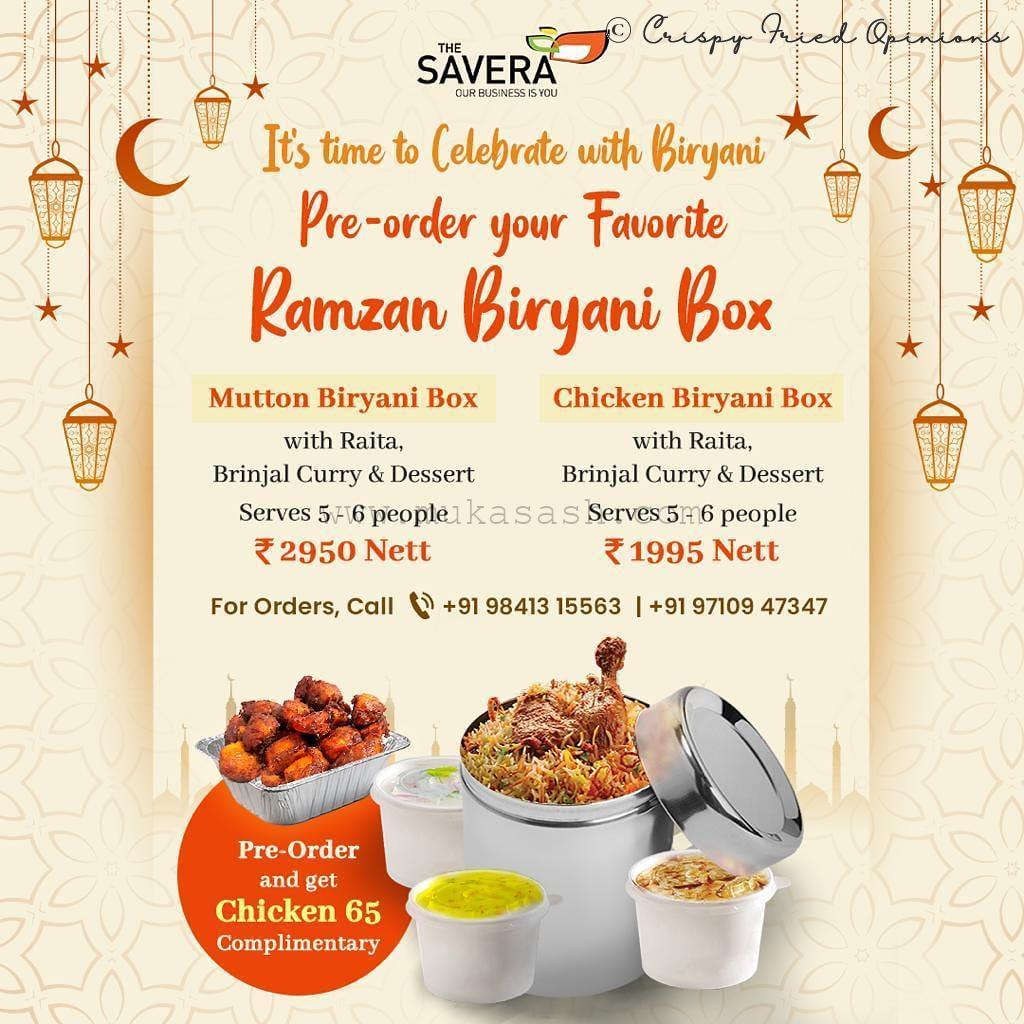 I called the number and spoke to one Mr. Sukumar, who was extremely courteous. We had a chat on WhatsApp, and he confirmed my order. Absolutely hassle-free. On the day of delivery, he sent me an online link which I used to make the payment of Rs.1995, and they delivered it using their own person, perfectly on time for lunch. Thoroughly satisfied with the whole experience.
We excitedly unpacked the contents and it was a visual delight! We were told it was 3Kgs of cooked Biryani (don't mistake it for raw rice measurements), serves 5-6 people, with Raita, Brinjal gravy and Gulab Jamun. It included 6 Boiled eggs and Chicken 65 was complimentary. Everything they mentioned was included in the pack.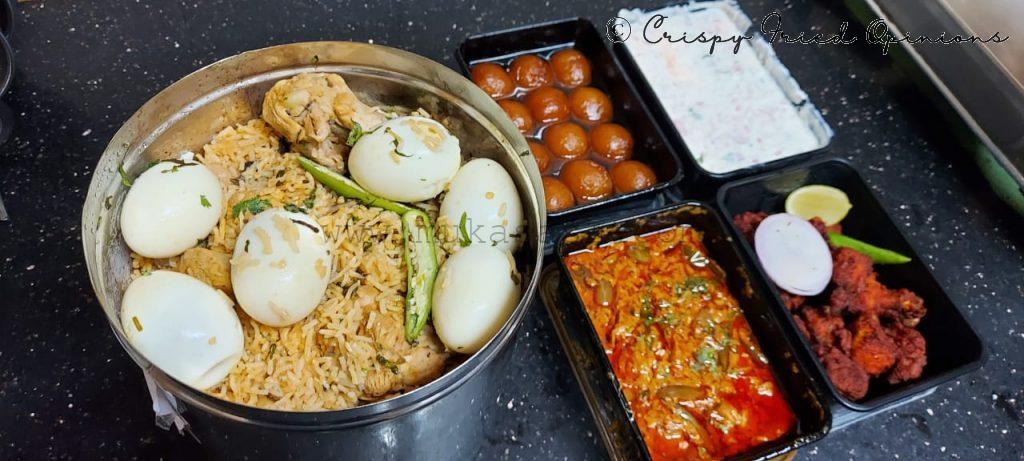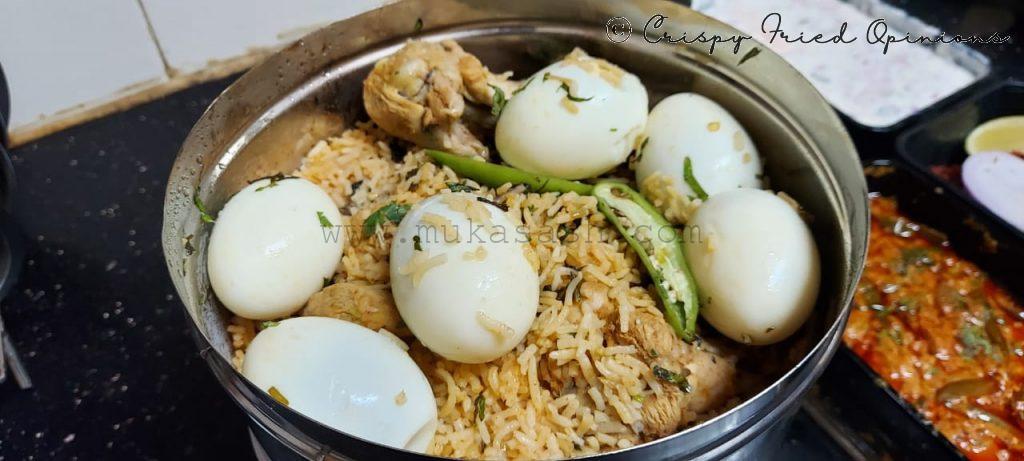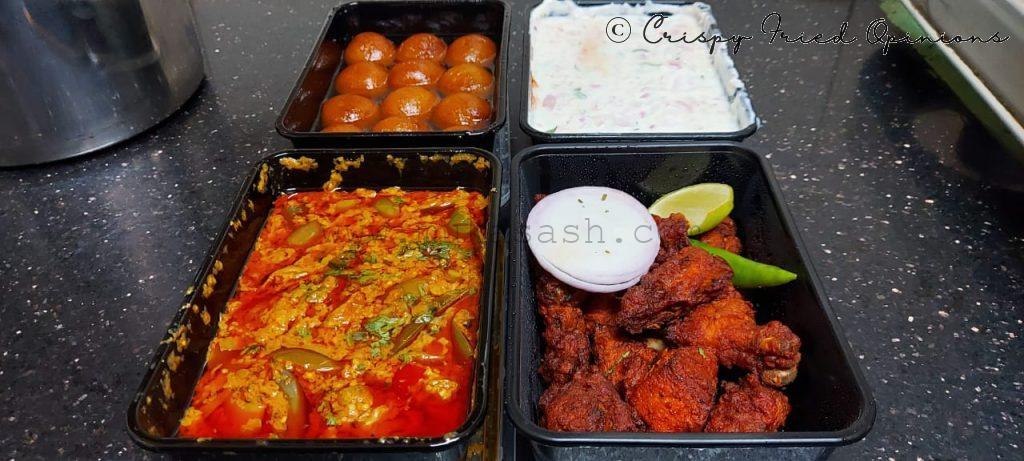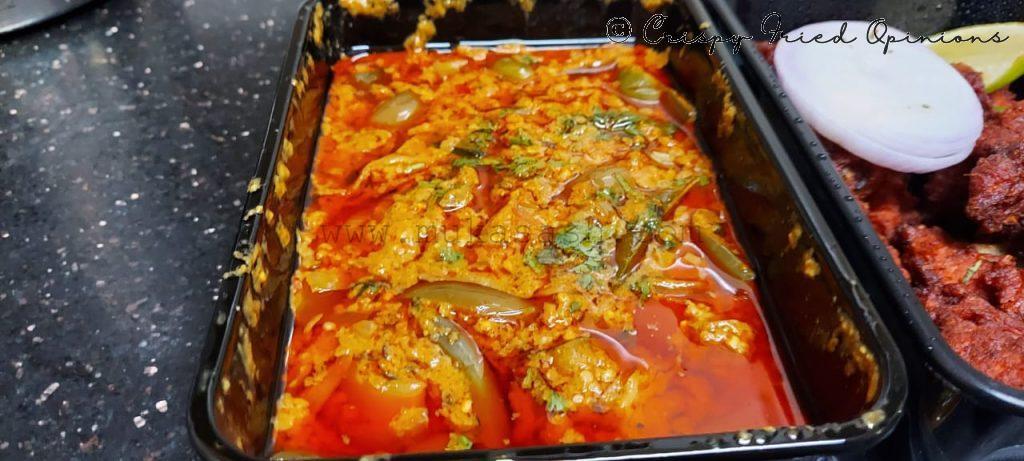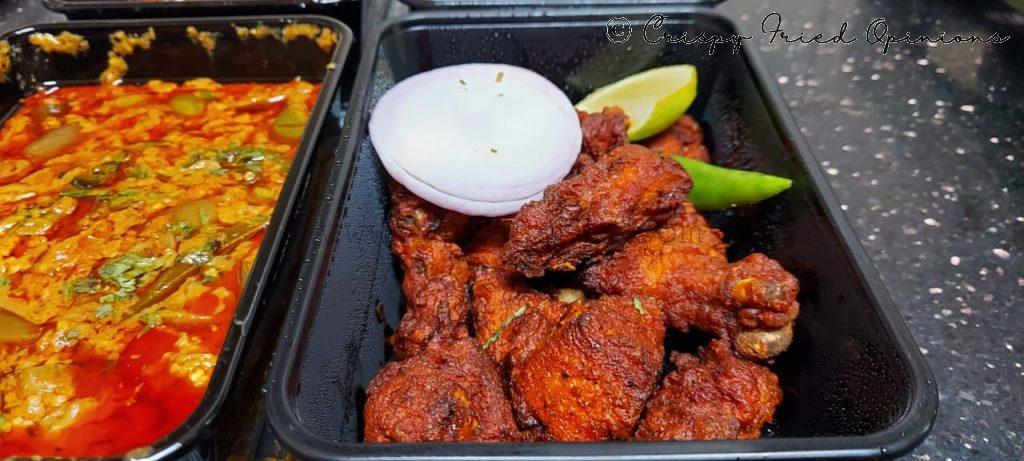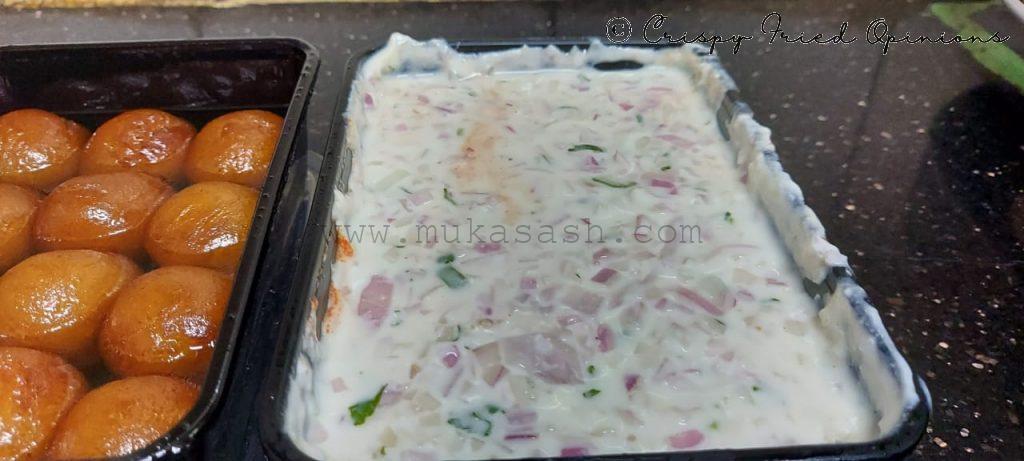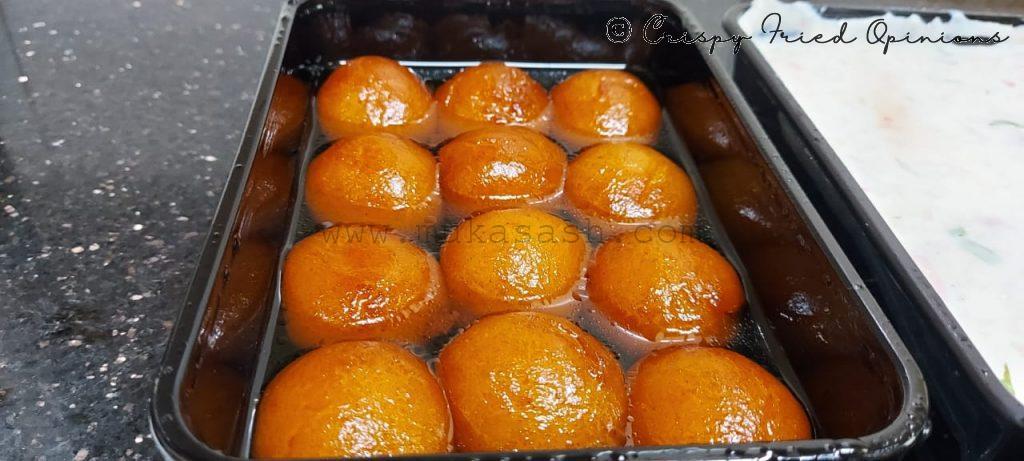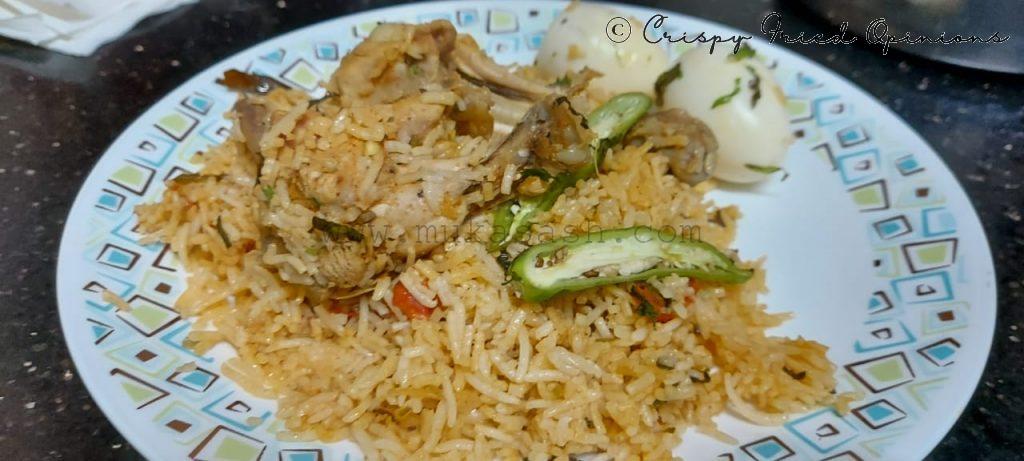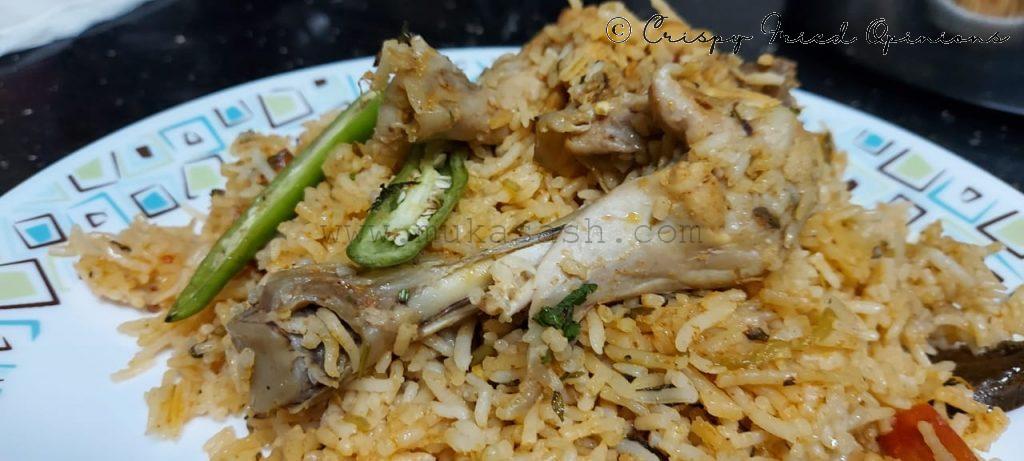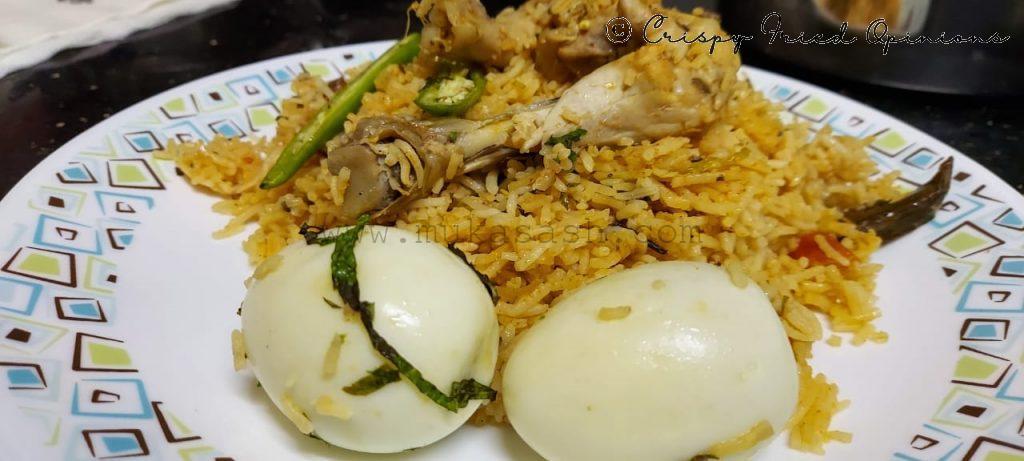 The whole experience was very enjoyable! Five of us ate heartily, and still there was more than enough biryani for at least 2 people. If at all I had to point out something, the biryani was a bit low on flavor. The typical flavor of rice cooked with meat was very subdued and mild, but no complaints. Possibly because of the style of the Biryani. This was more like the Ambur style, but with Basmati instead of Seeragasamba, and not a typical Tamil Muslim Biryani that you would find in Chennai. The Brinjal gravy accompaniment was perhaps the best I have eaten with Biryani in recent times, absolutely wonderful! Raita had a slight sweet tinge, yummy, and the Gulab Jamun was wonderfully soft and melt-in-the-mouth types!
The overall experience was wonderful and Eid lunch couldn't have been any better, except if a friend had delivered homemade Biryani! 🙂
In these trying times, the intention of posting this is not to review or nitpick on different things, but to genuinely appreciate their effort in providing good food to their customers.
By the way, the stainless steel container is way better than a plastic bucket, kudos! 🙂
Thank you, Hotel Savera!