Shame on all those good-for-nothing guys who choose to comment filth on the most successful and good-looking sportswomen in India ! You will see different kinds of comments ranging from sexual perversion to expert opinions on their game.  It can just be anything. Lets talk about the non-sexual comments.  I can understand the despair when a player doesn't perform up to your expectations.  It can also get frustrating to an extent that you comment like 'I think he/she should retire' and so on, though you are absolutely not qualified to say that.  Being judgmental on their personal choices and spitting venom on the internet is unacceptable.  I think it is sheer inferiority complex, nothing else !!!!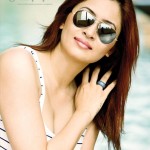 pic courtesy: Internet
Jwala Gutta, the most successful women's doubles and mixed doubles badminton player from India, being criticized for her personal choices!?!?
She may do modelling, she may dance in a movie, so??   When you hear comments like 'Stop playing badminton, go to acting/modelling', 'You are fit for this only', etc  you begin to wonder what do these buggers know about her achievements !!!
13 (or more) National Championship titles, many International titles, Gold medal in Commonwealth Games, Bronze medal in Badminton World Championships, and some Tom, Dick and Harry (the second name would be most-suited though) comments on her badminton skills??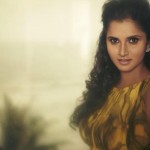 pic courtesy: Internet
Sania Mirza, till-date is the most successful woman Tennis player from India.   Her career-high world ranking of 27 in Singles and 7 in Doubles, is the best by any woman Tennis player so far in our country.   She has won 2 Grand Slam titles and is close to winning a third one.  Now coming to her personal choice on which you or me do not have a right to comment – she married a Pakistani cricketer.  That's it, things changed overnight ! She became a traitor, she was accused of not being patriotic, and many more things.  What business is it for anyone if she marries a Pakistani or an Italian or a German?
Not that there are no more beautiful woman players in India, but since these two were the most commented on, chose to write about them. 🙂