Dakshin Chennai Prabasi Cultural Association is hosting its 6th year of Durga Puja celebrations in Shri Umadri Mahal, in Sholinganallur. I've been to their Puja Pandal a few years ago at Gem Inn Resorts I think. When a friend invited me over for Puja and Bhog, couldn't be happier.
Shri Umadri Mahal is located bang on OMR, a little before Sathyabama University on the left side, when you're travelling in the direction of Navalur/Siruseri/Padur.
As I entered, the atmosphere was festive and wonderful! Hardly felt like being in Chennai with so many Bengalis around 🙂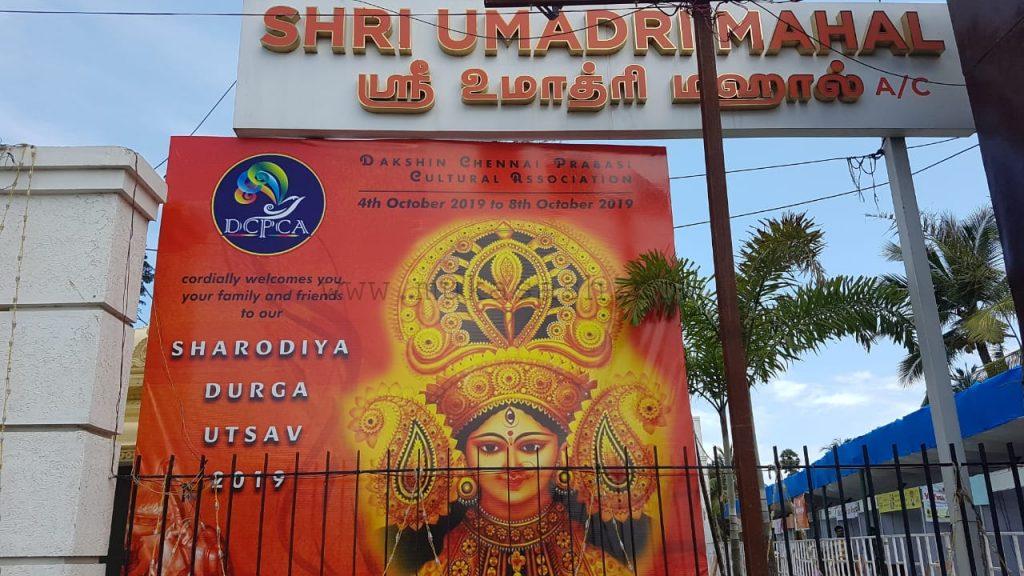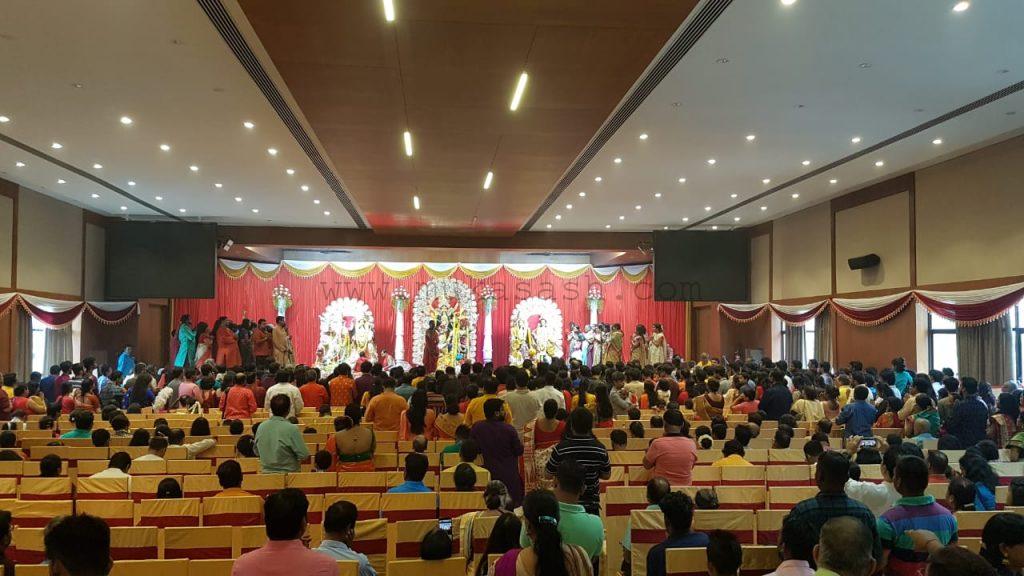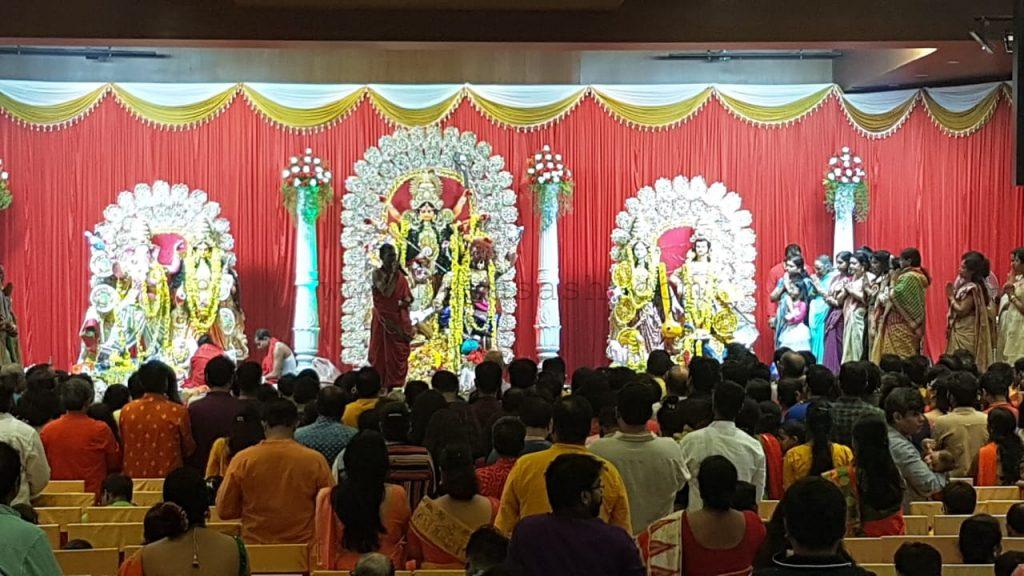 Got a closer look at the deity, and got a little Prashad.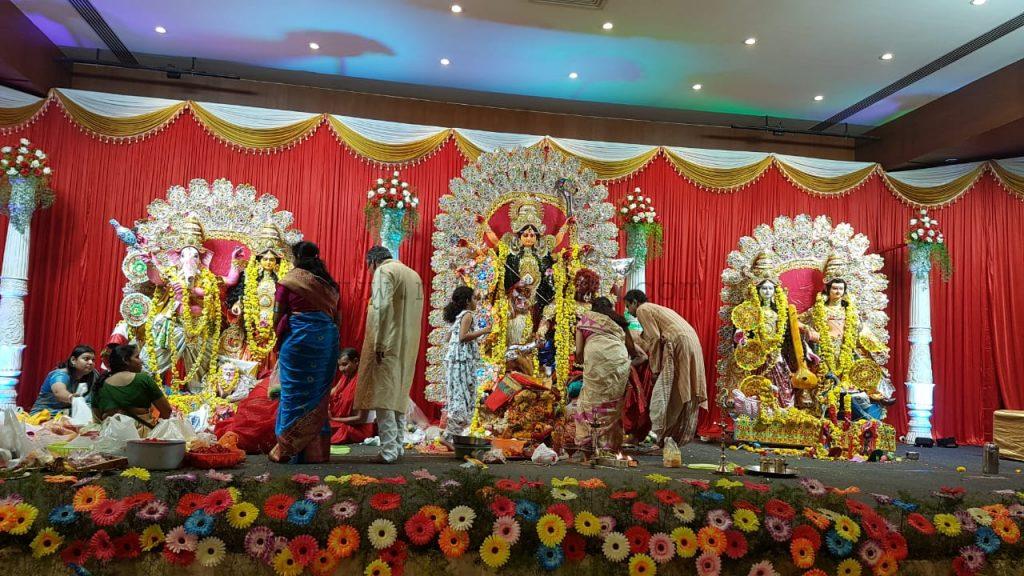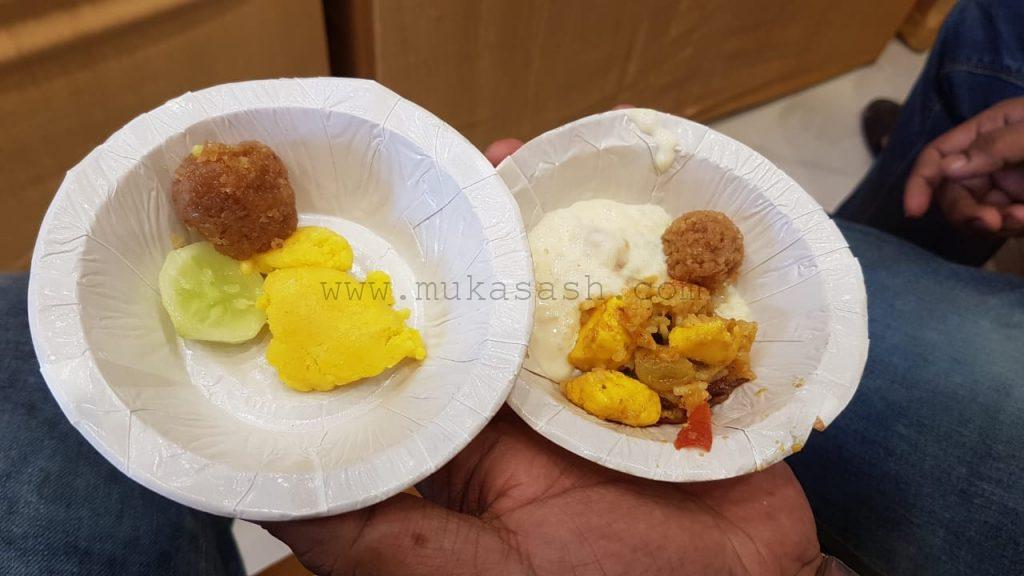 Meanwhile, friend had already purchased the coupon for the Bhog/Prashad/lunch to be served in the dining hall. The menu was prominently displayed at a few places, it was going to be vegetarian food.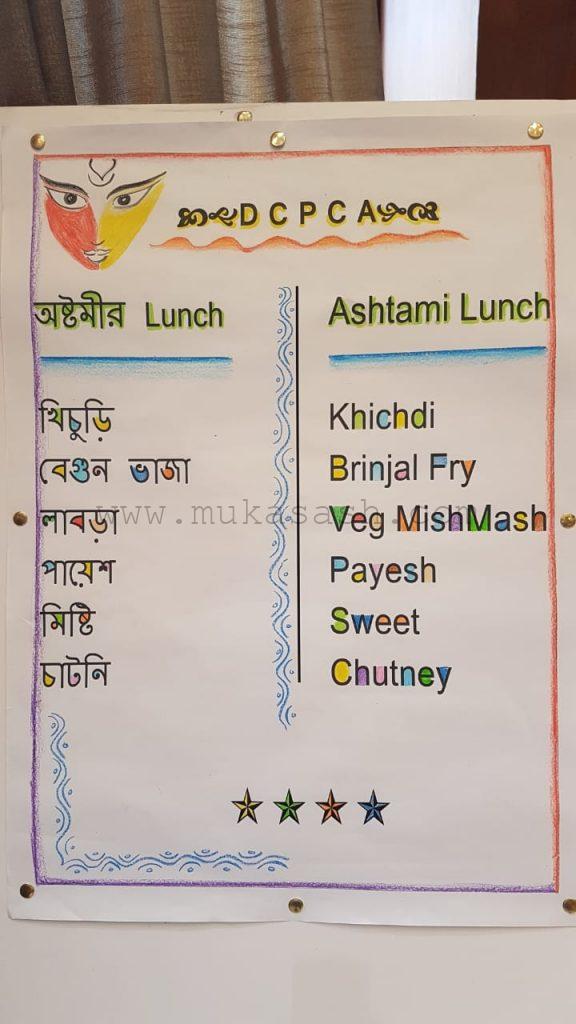 It was quite a long wait in the queue, we managed to get into the hall in the second batch, and food was very tasty.
Kichdi, Brinjal Fry, Chutney, Veg Mish Mash or Labra, Payesh and a Jamun to end the Bhog. Loved it, totally. We got refills of everything except the sweets. Everything was served piping hot on areca plates, tasted yummy!
p.s sorry for the last pic. Normally I do not click food when I have eaten it, but payesh and sweet were served on the same plate, after we licked the kichdi clean 🙂 so couldn't help but click it !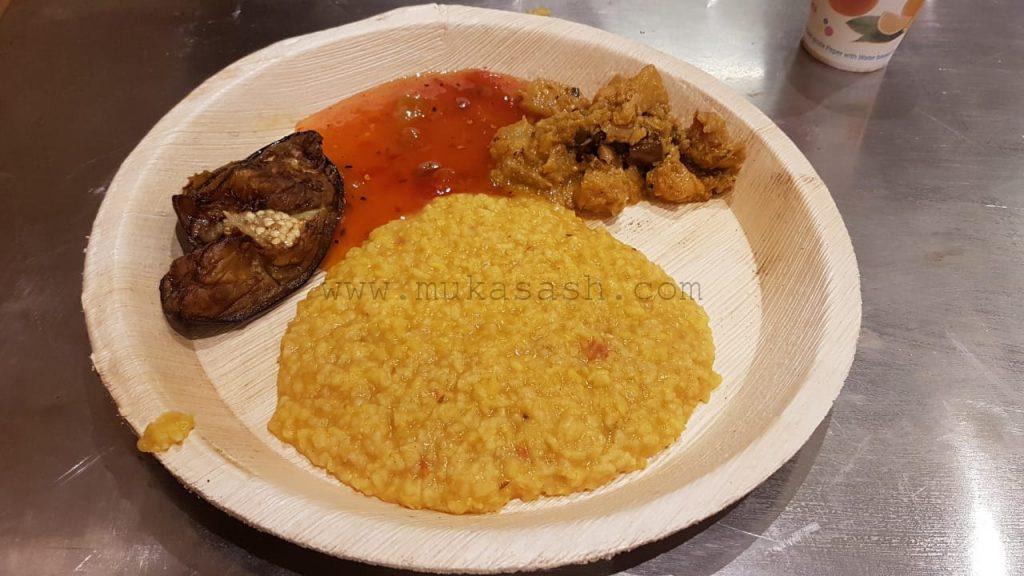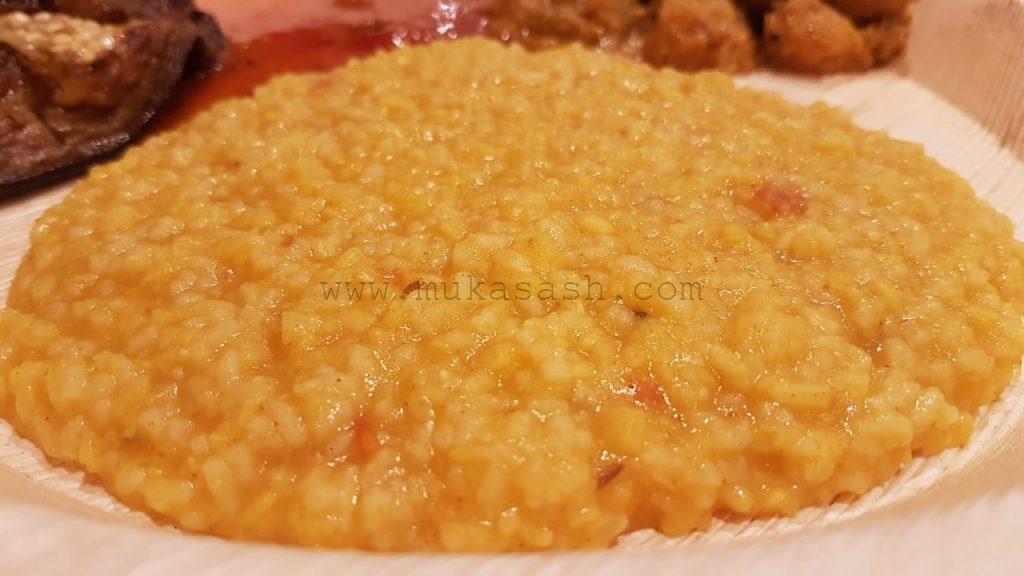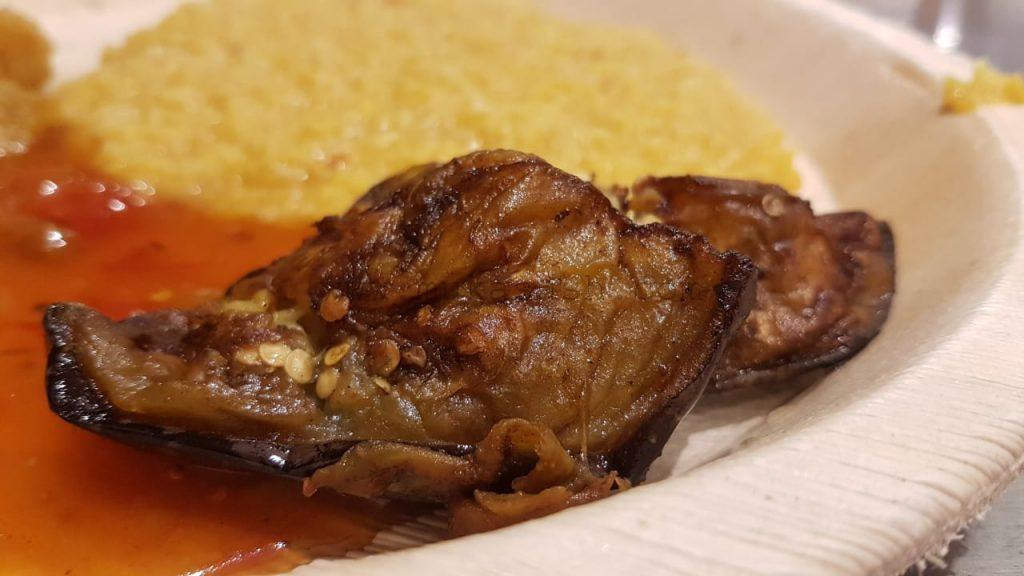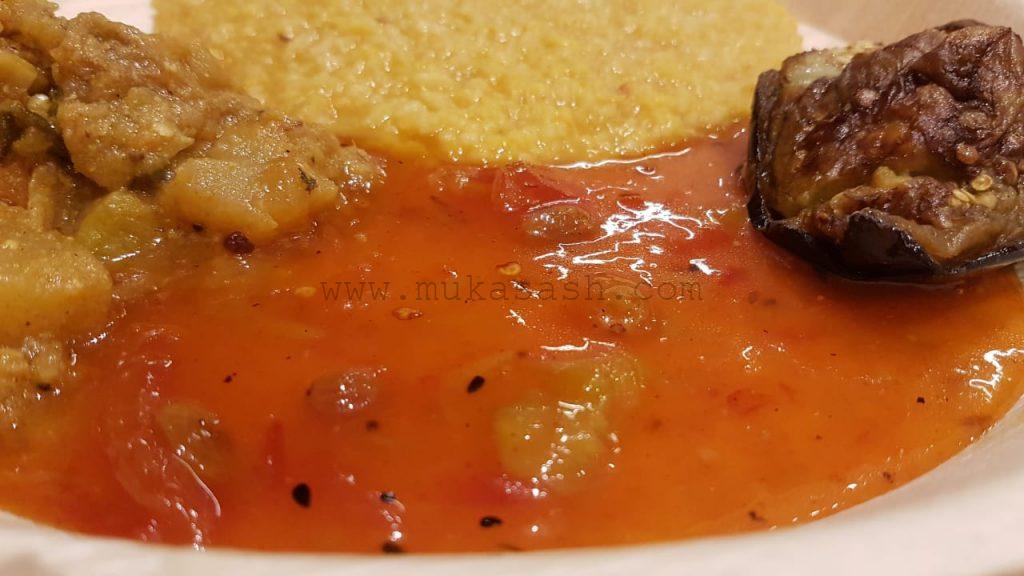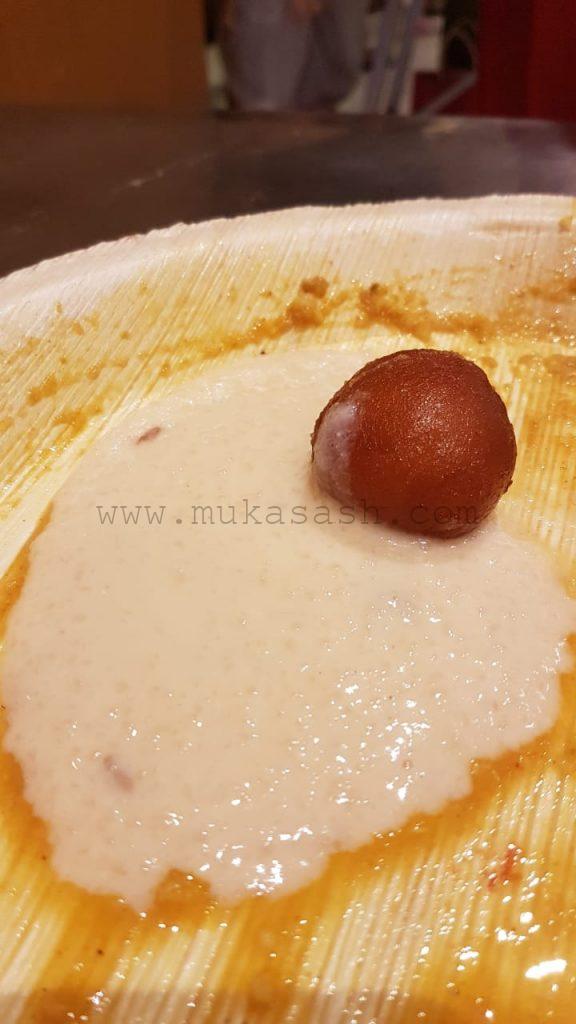 That was a very satisfying meal, with a slight devotional touch! Also had the pleasure of meeting a few people prominent in the Bengali food space in Chennai.
The Puja pandal is there until Dashami, that's until tomorrow I think. There were quite a few food stalls too, and I heard Bayleaf was the most prominent one serving lip-smacking stuff.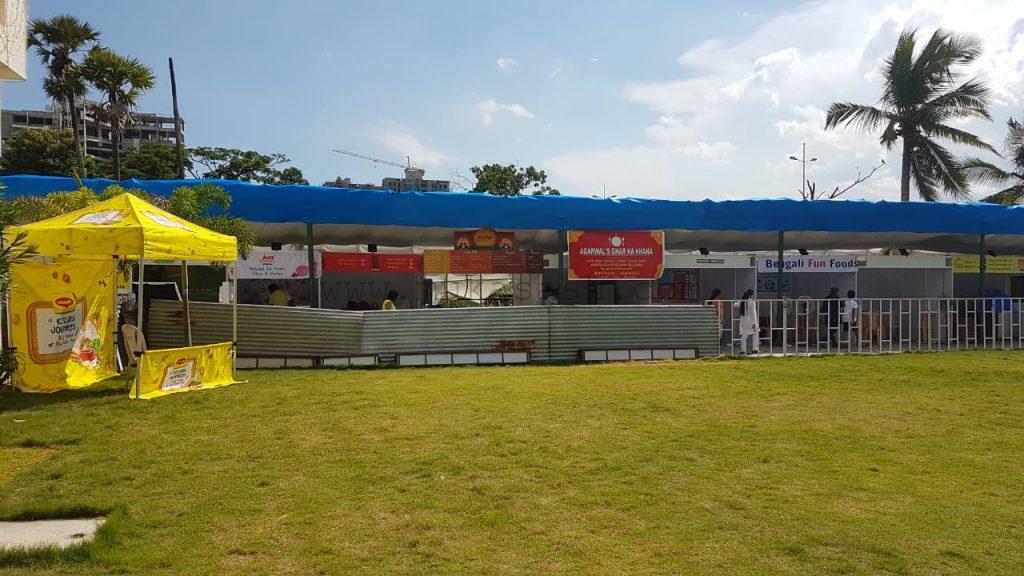 Of course Durga Puja is happening in various parts of the city. SMCA Durga Puja Pandal is also very happening and I have been there last year. Hopefully its the same or better this time. I am not sure if I will have the time to visit it this year, let's see ! 🙂