Mangalorean Chicken Ghee Roast, something that I have been waiting to try for quite sometime. Now that I have been experimenting with cooking quite frequently and have a slightly better confidence in the kitchen, decided to try! 🙂 Before you read further, I have to tell you…If you love Chicken and Ghee, this is a must-have ! Lipsmacking!
By the way, one of the yummiest Chicken Ghee Roasts I've had was in Blackberry, Bar & Restaurant The place no longer exists by that name though!
As always, browsed through a few recipes on Youtube, and Chicken Ghee Roast recipe by Cookd caught my attention. Simple and neat instructions, easy to follow. Decided to try!
Here's a step by step of my attempt.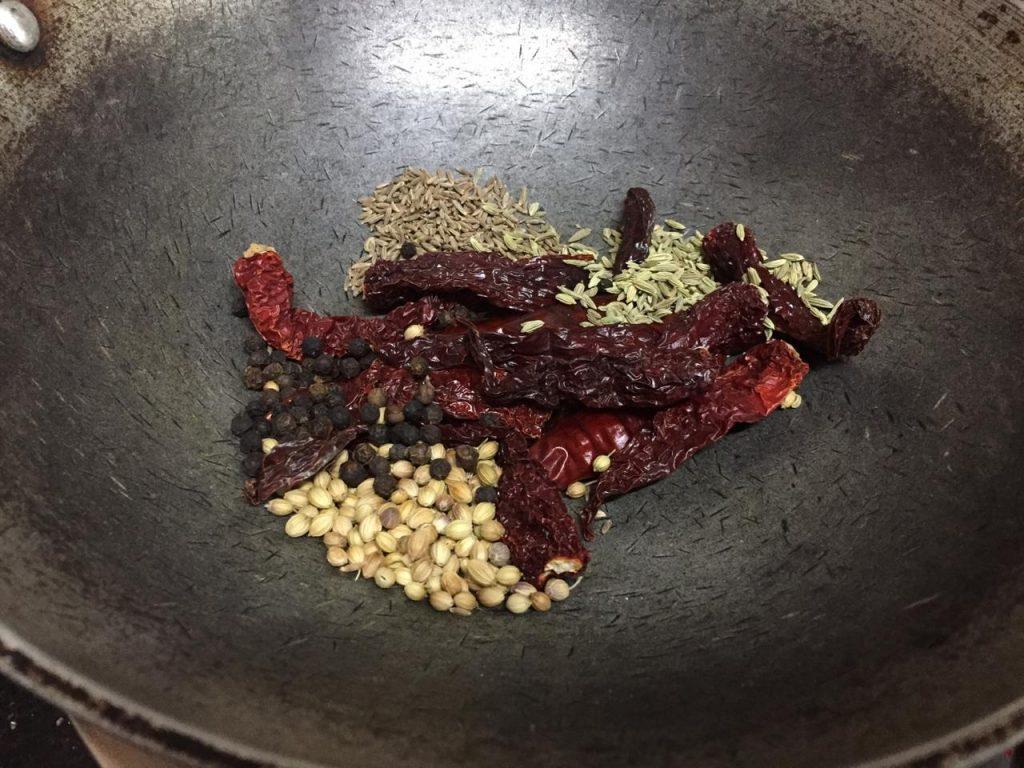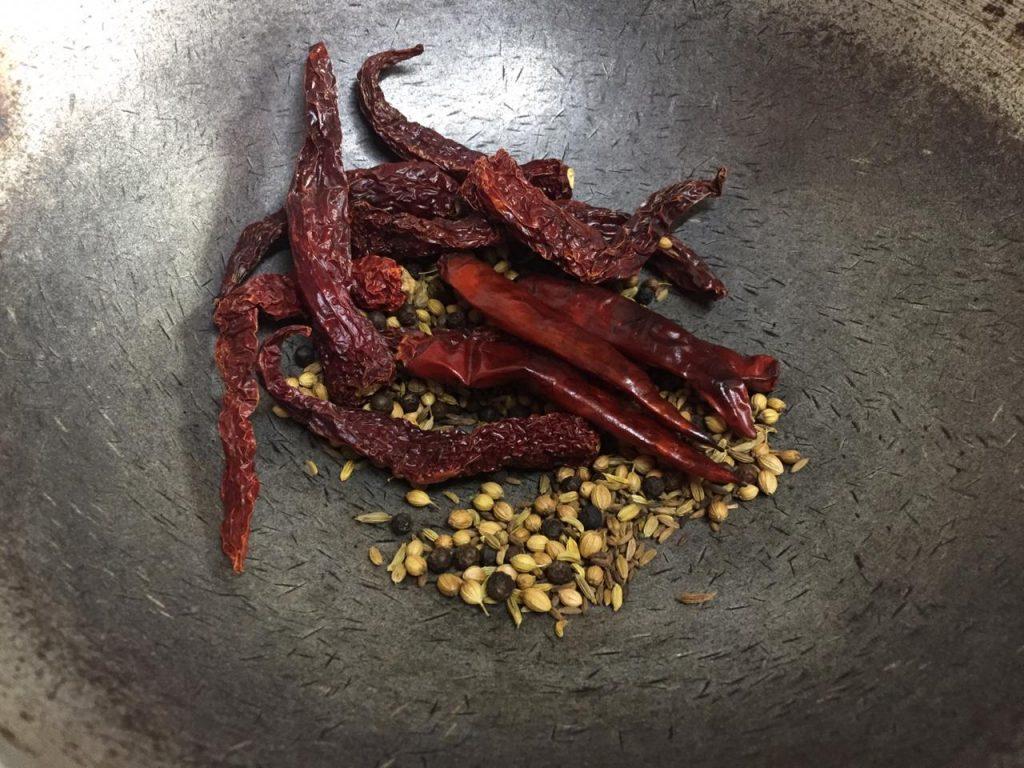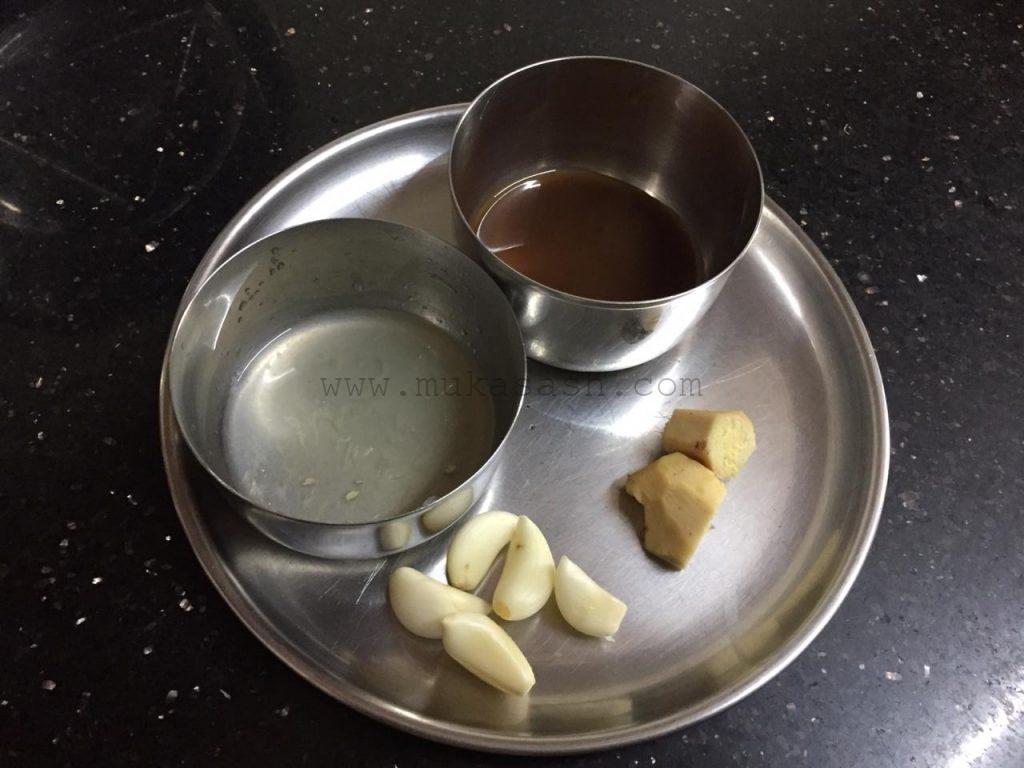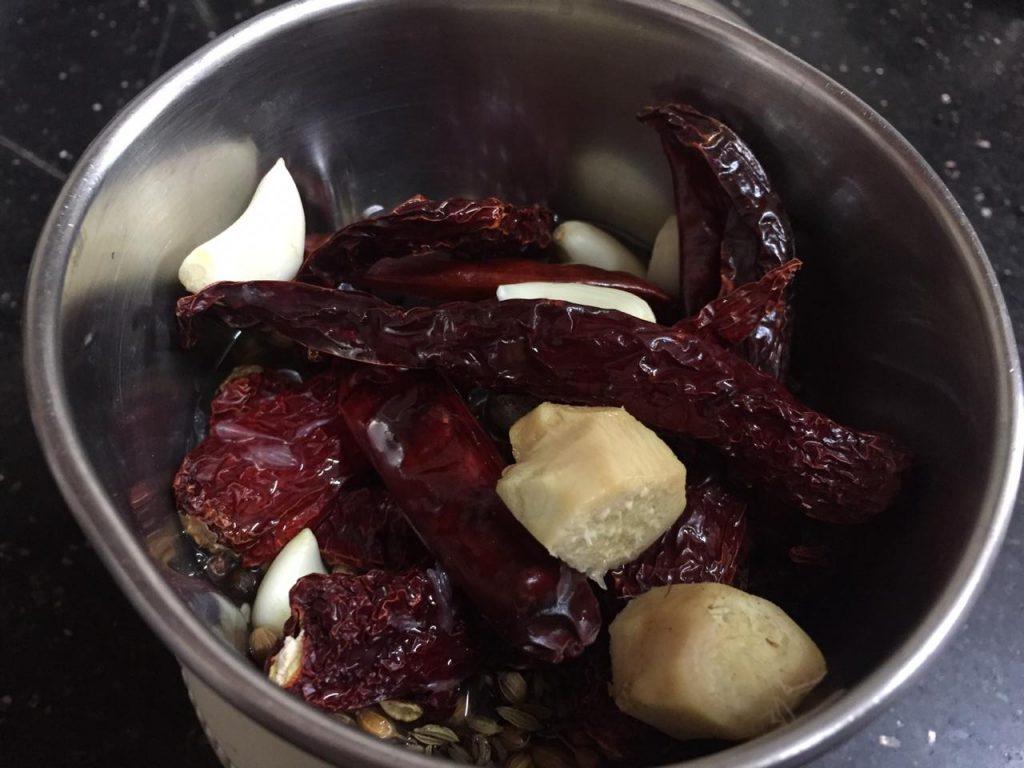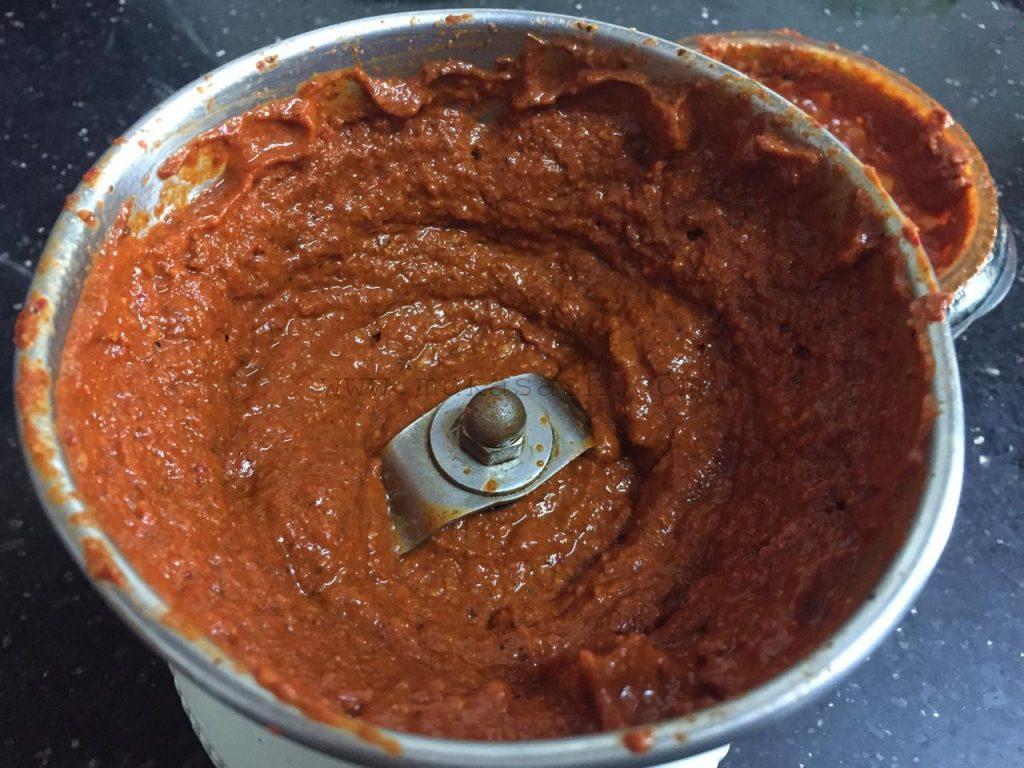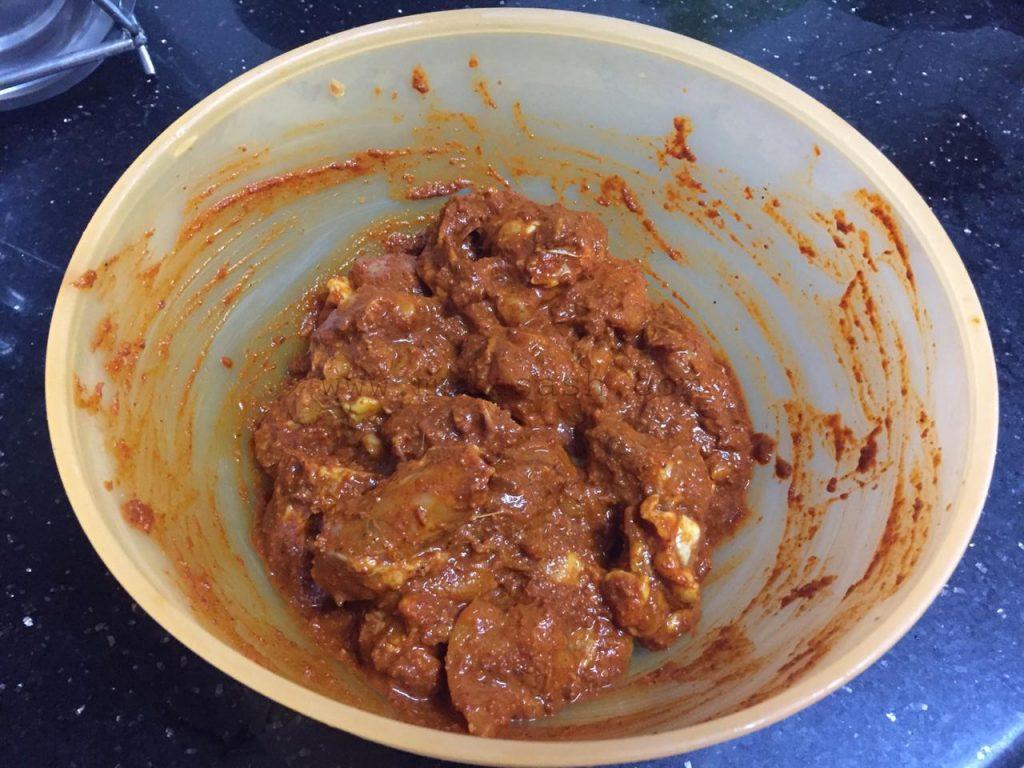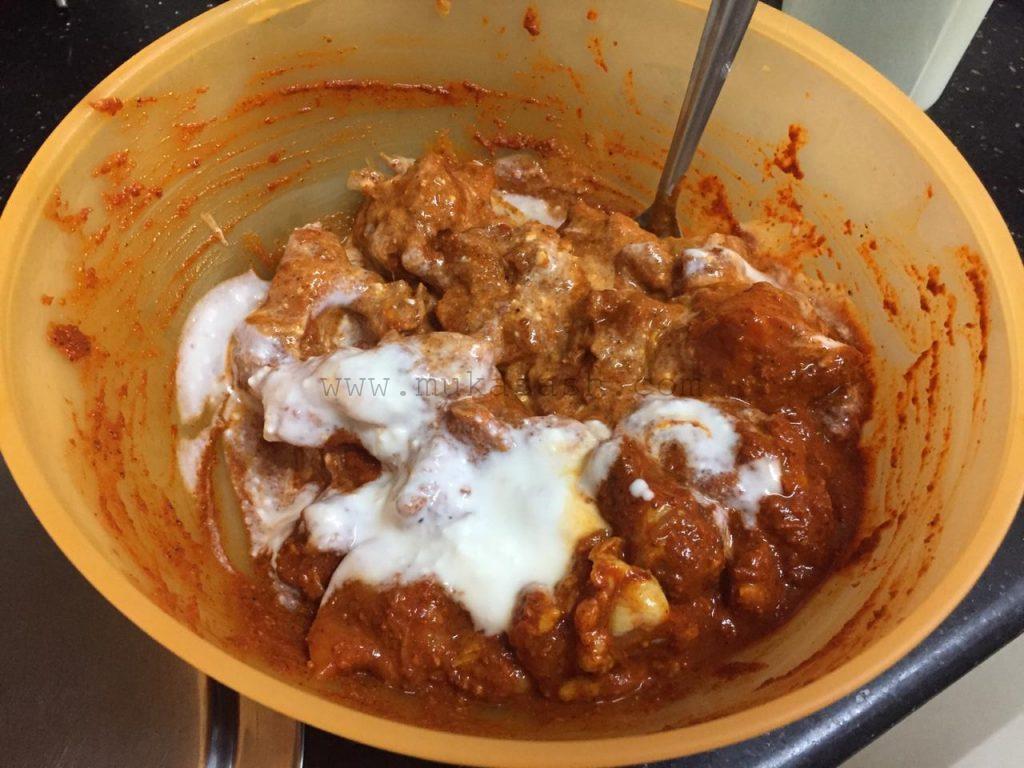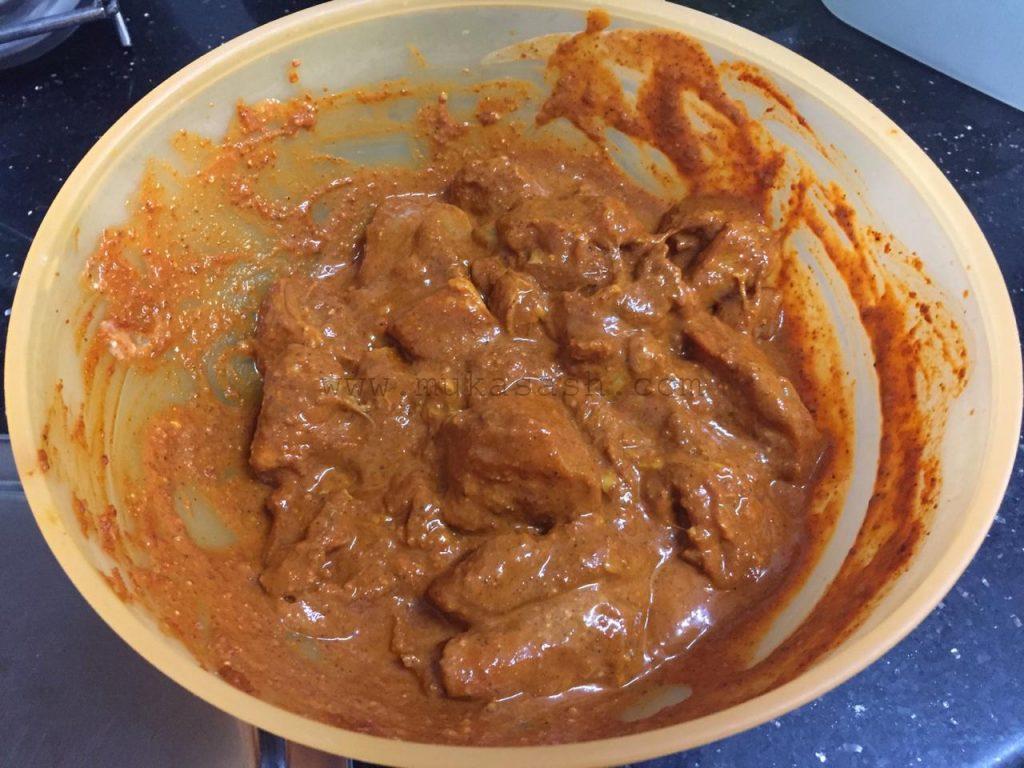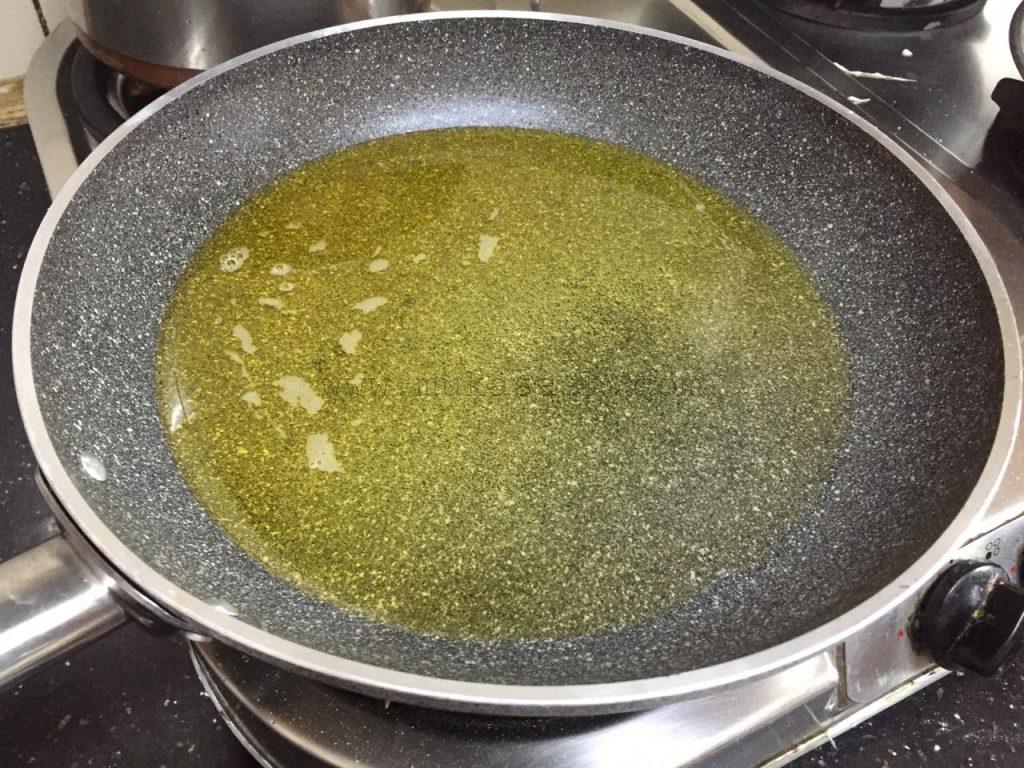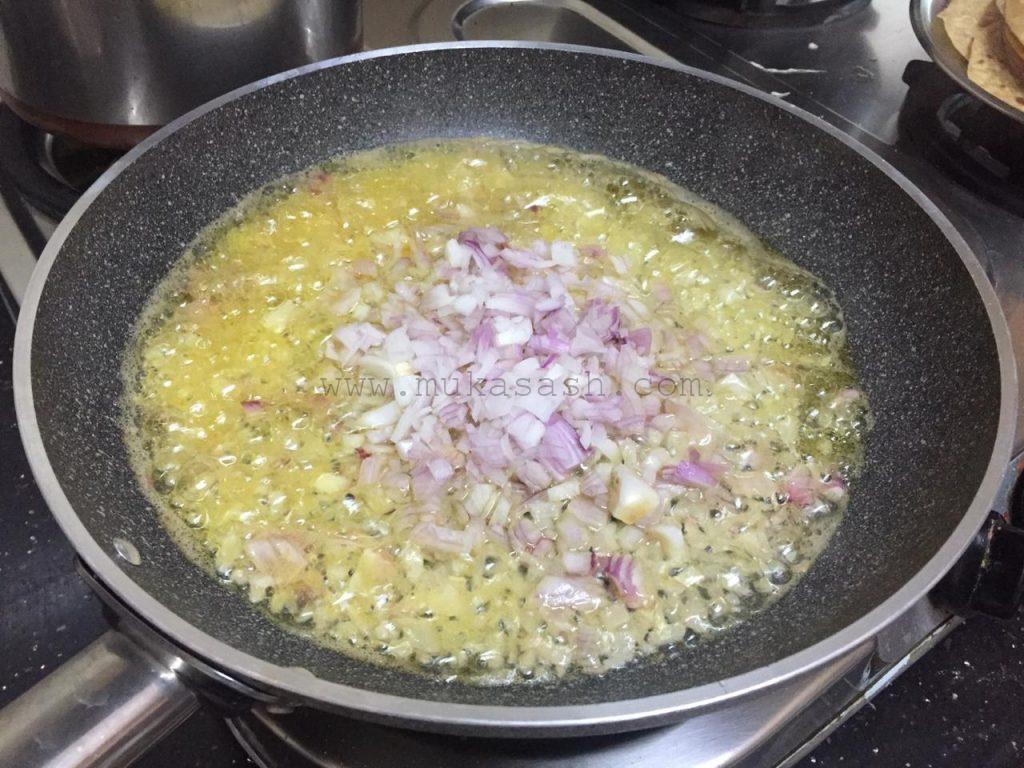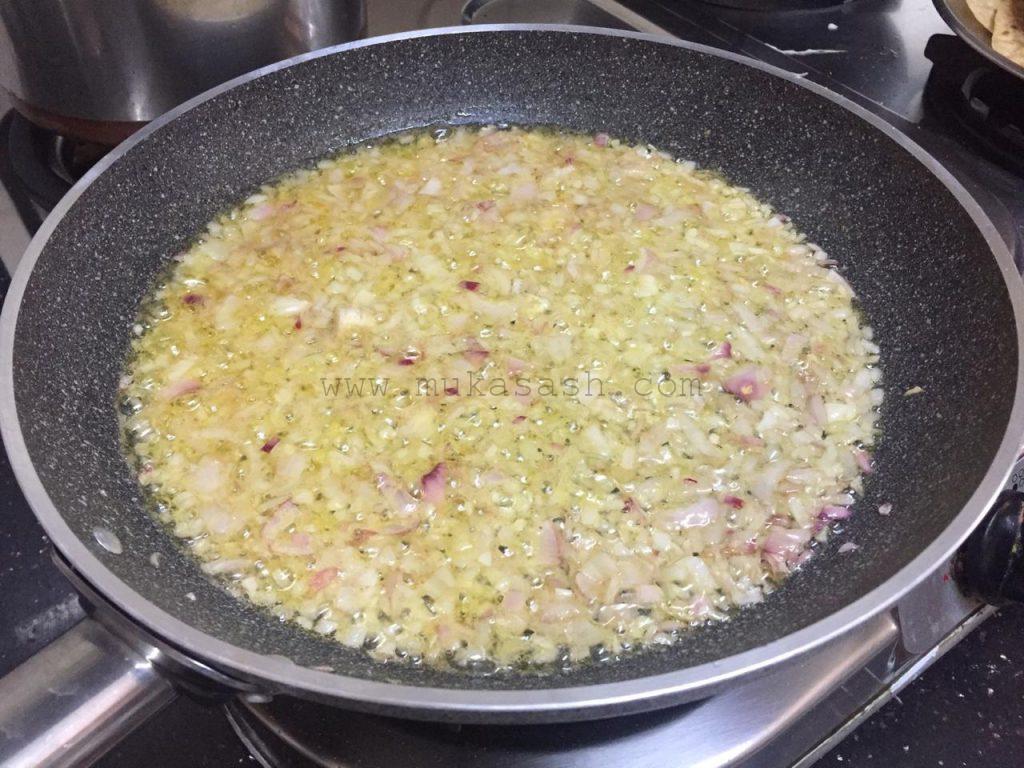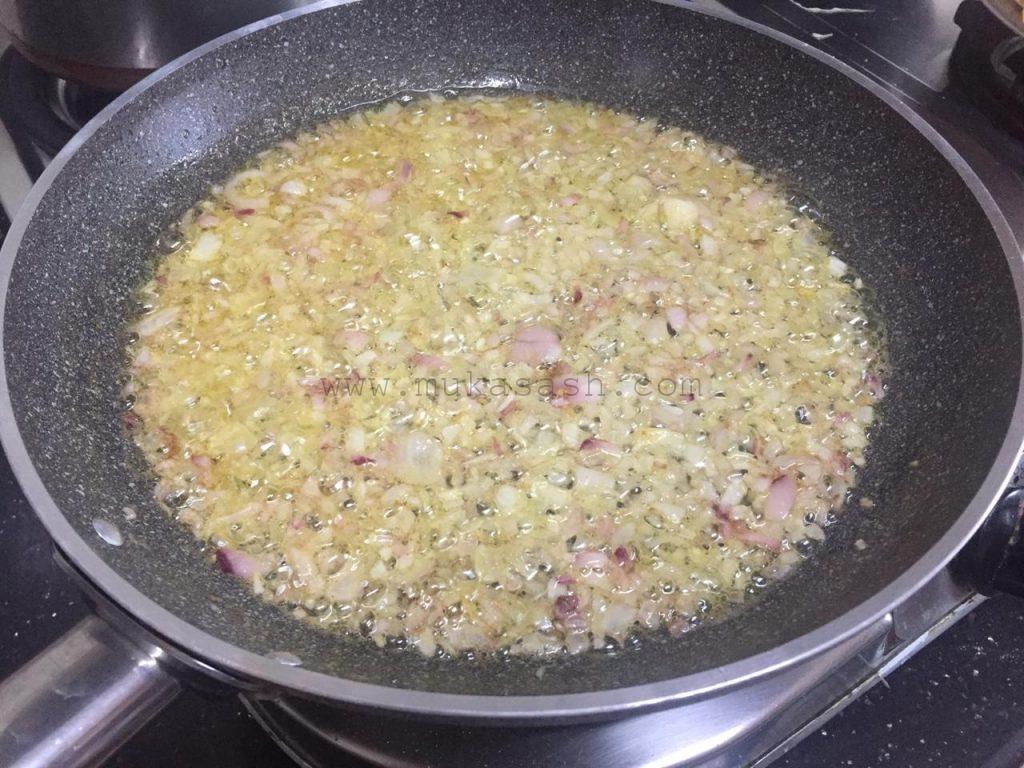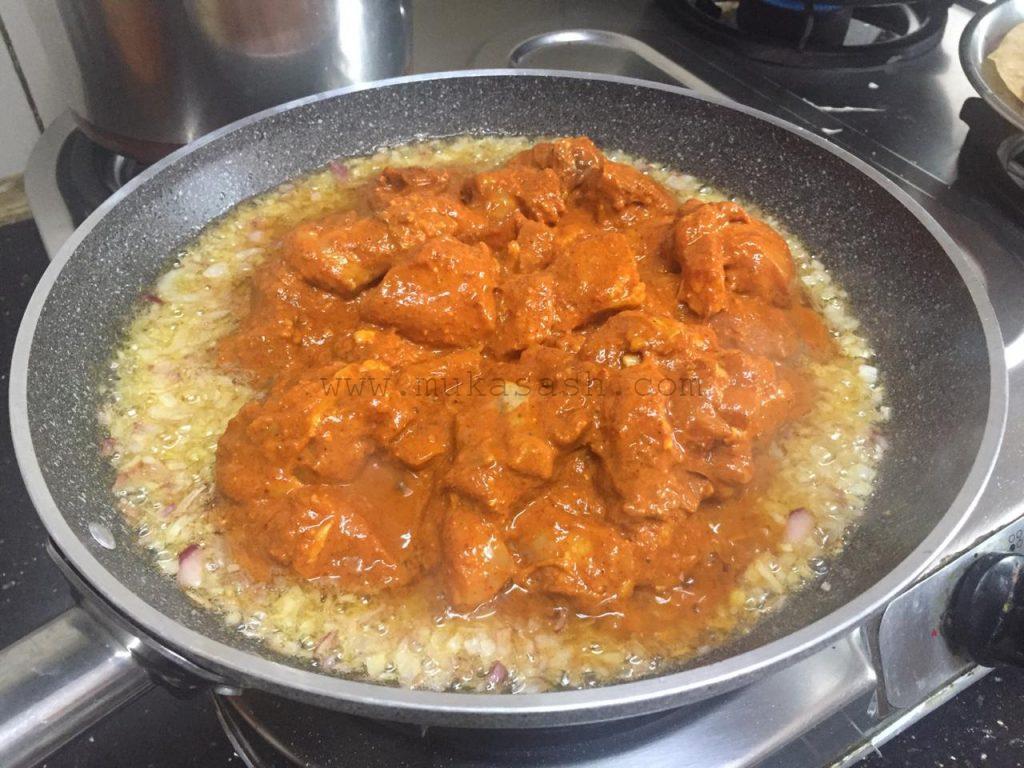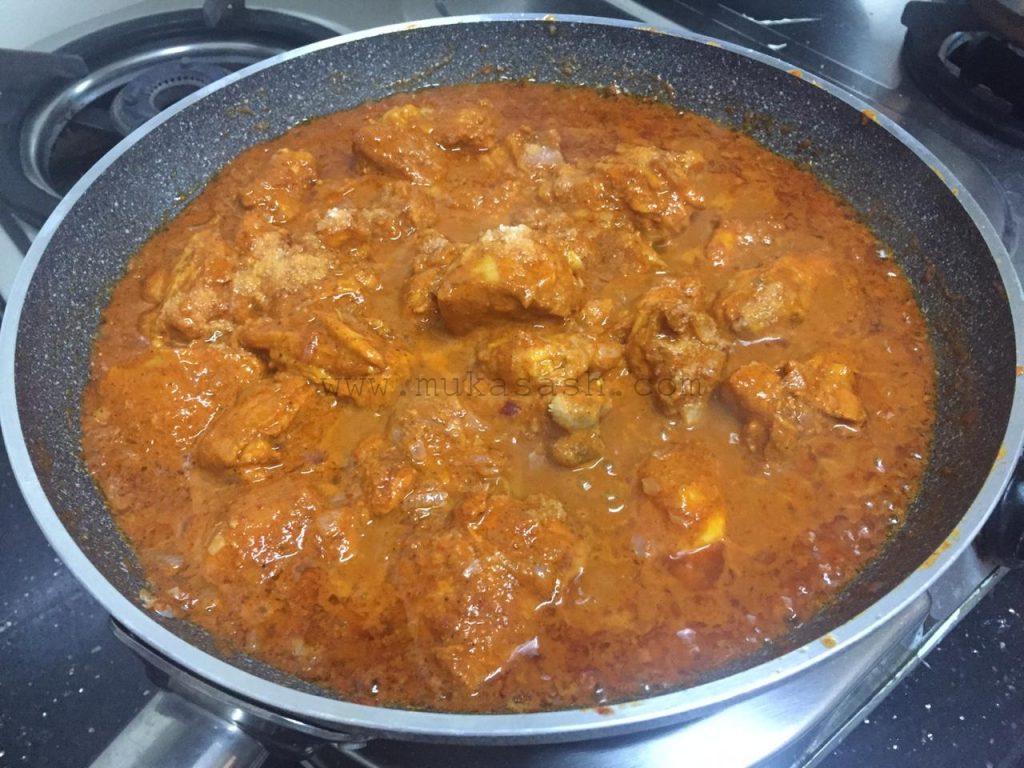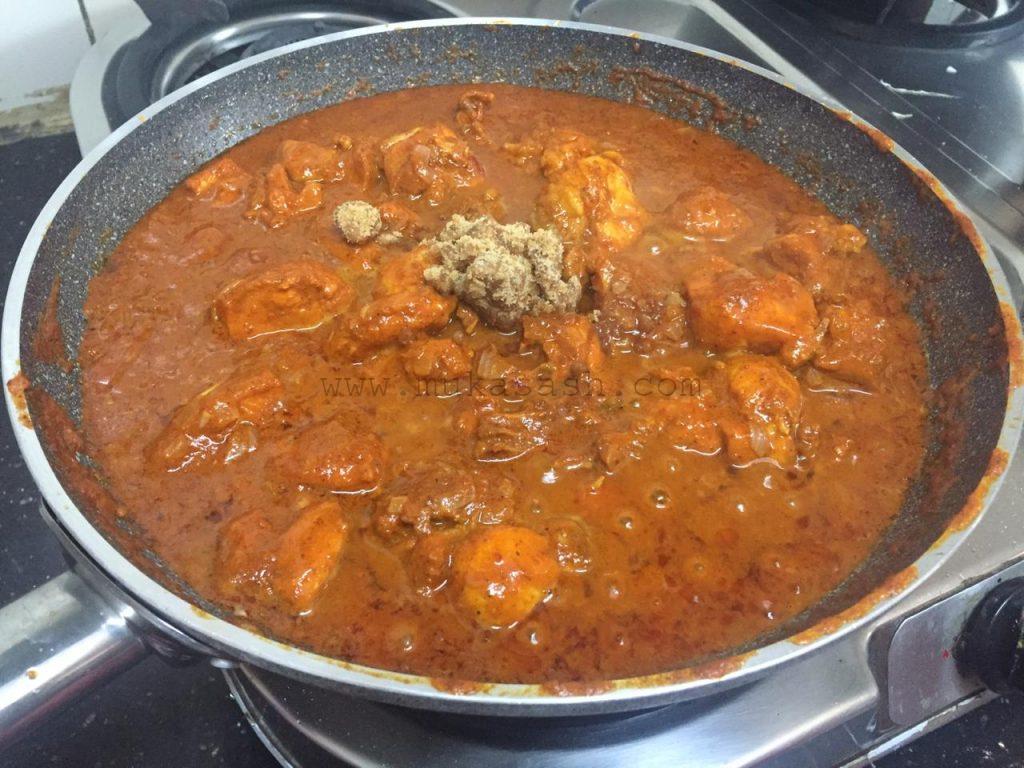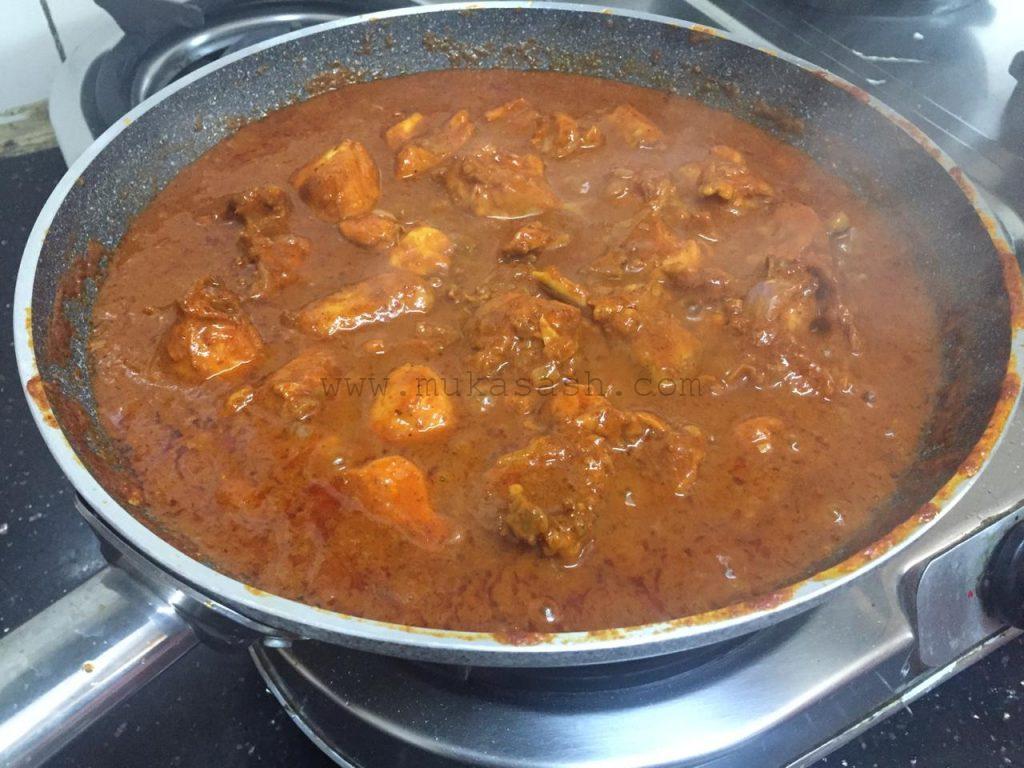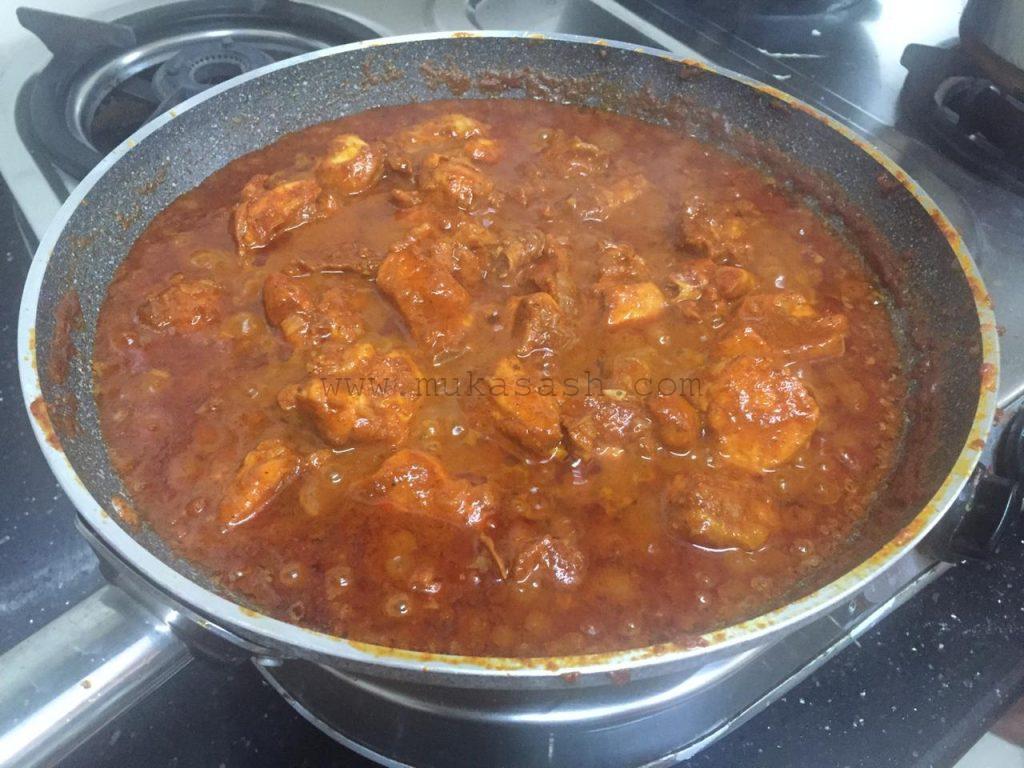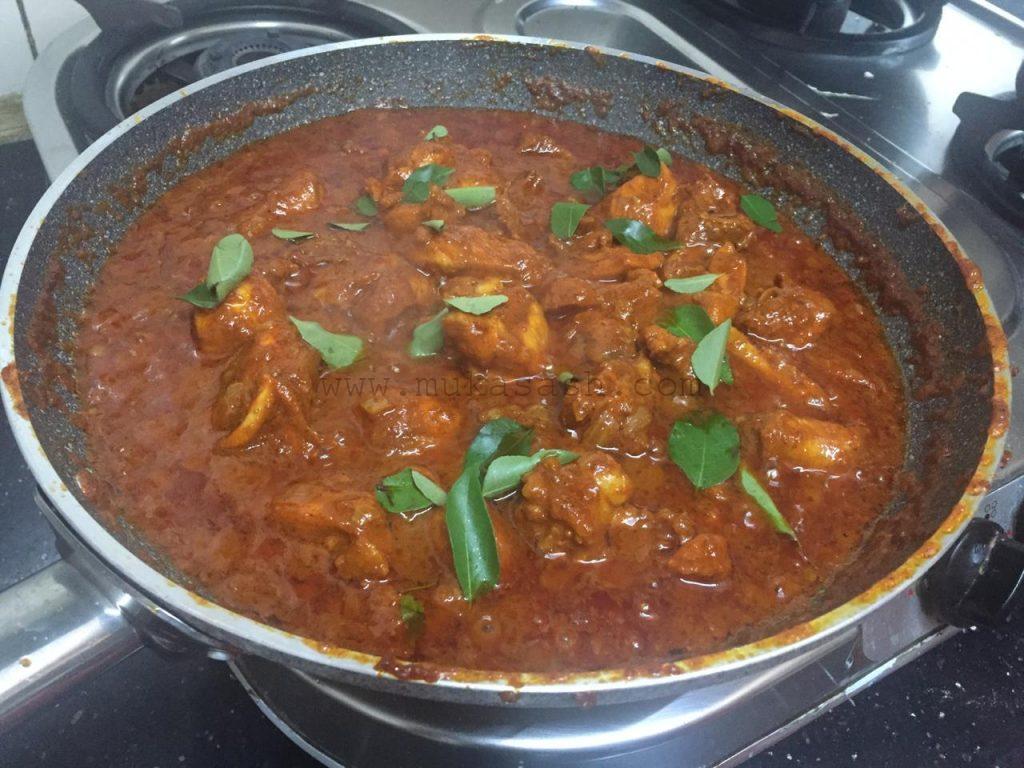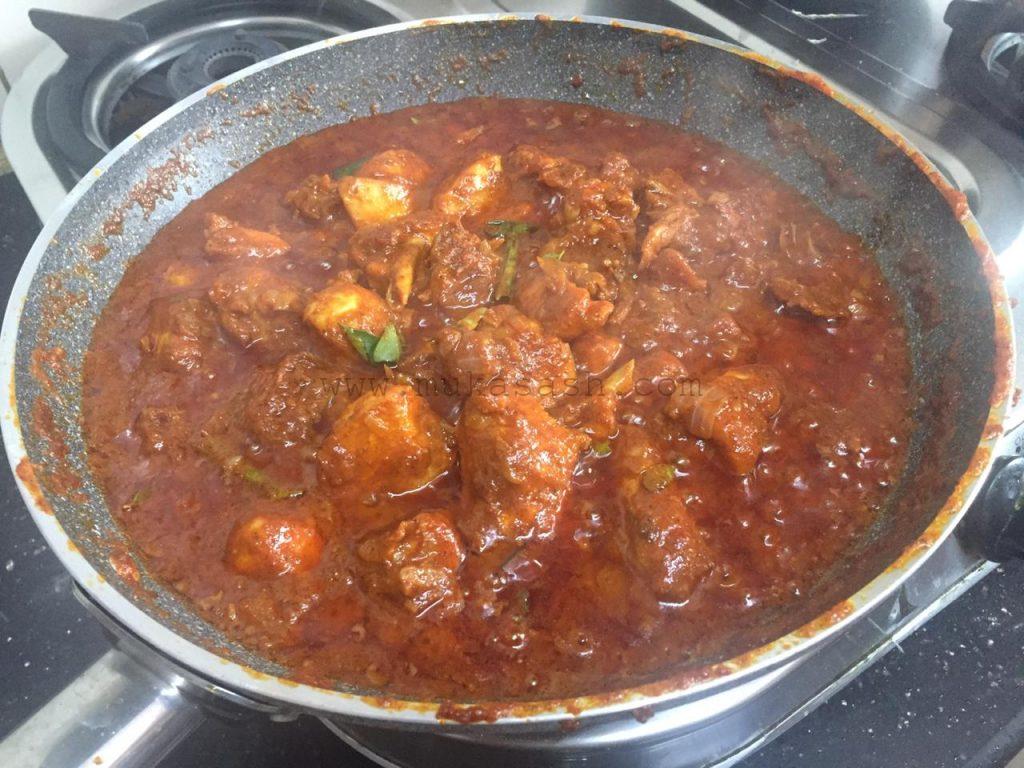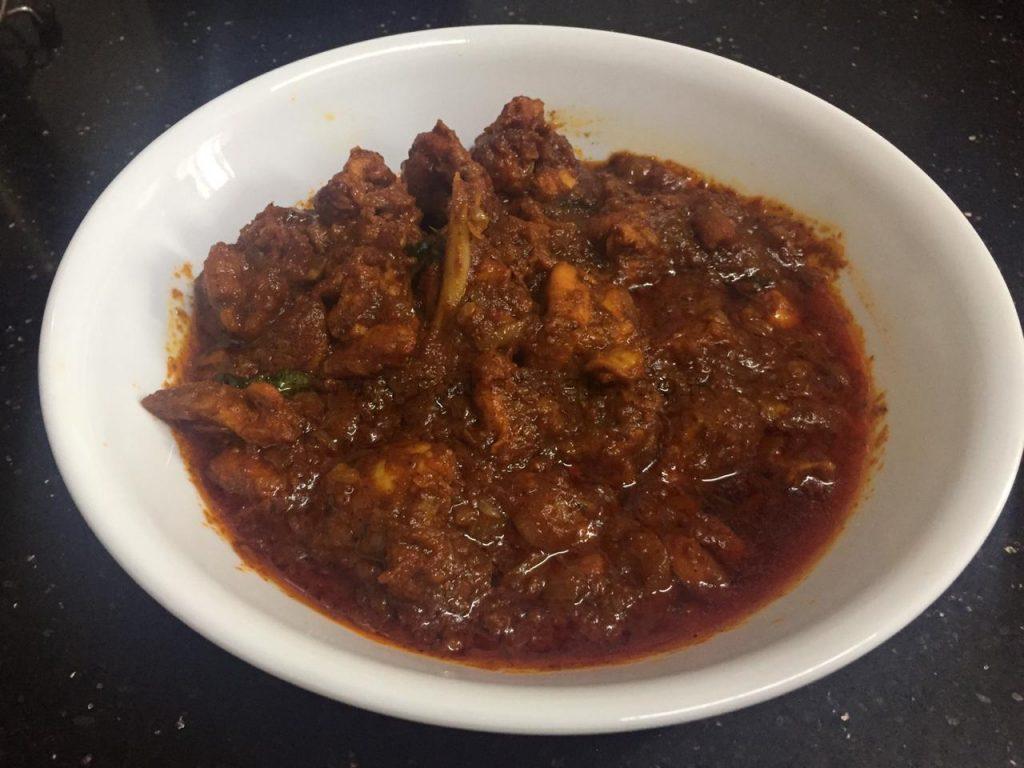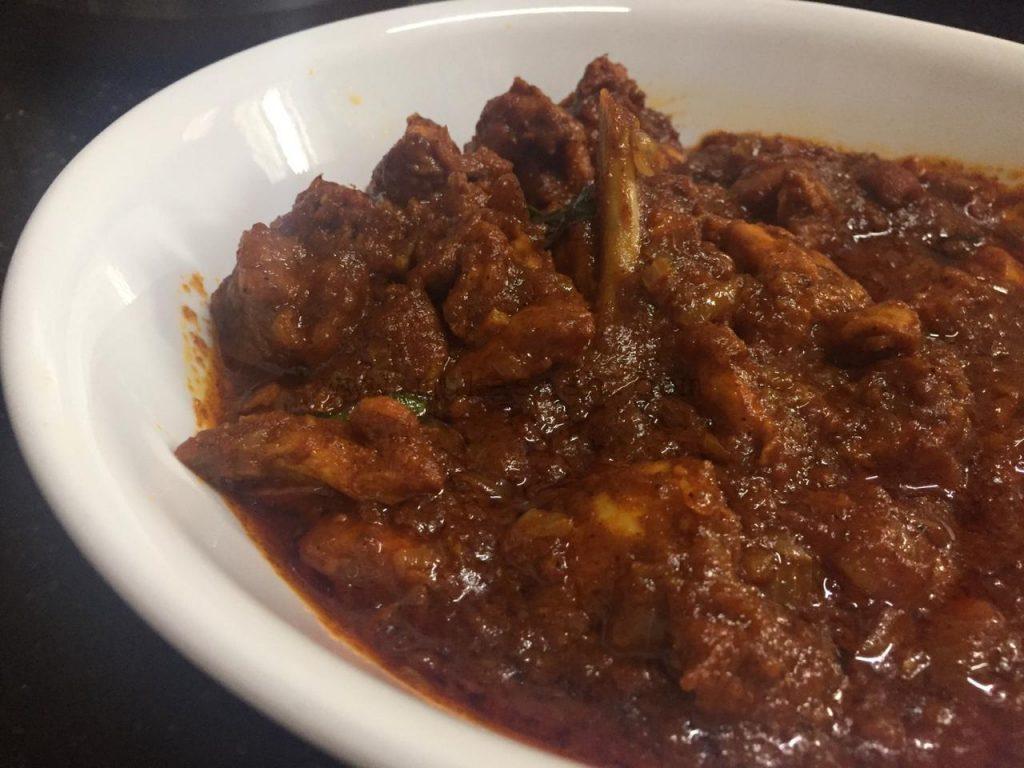 I'm missing my Samsung Galaxy S7 sooo much after I broke it just a couple of days ago! I had to use my makeshift iPhone 6 for clicking these pictures, and I should say, they're nowhere close to what Samsung would have captured. The Red color of the dish was mindblowing to say the least, and sadly it is hardly visible in these pictures.
I did try to click one from iPhone 11s, they're good. However, I'm a hardcore Samsung fan and I'm still missing my phone!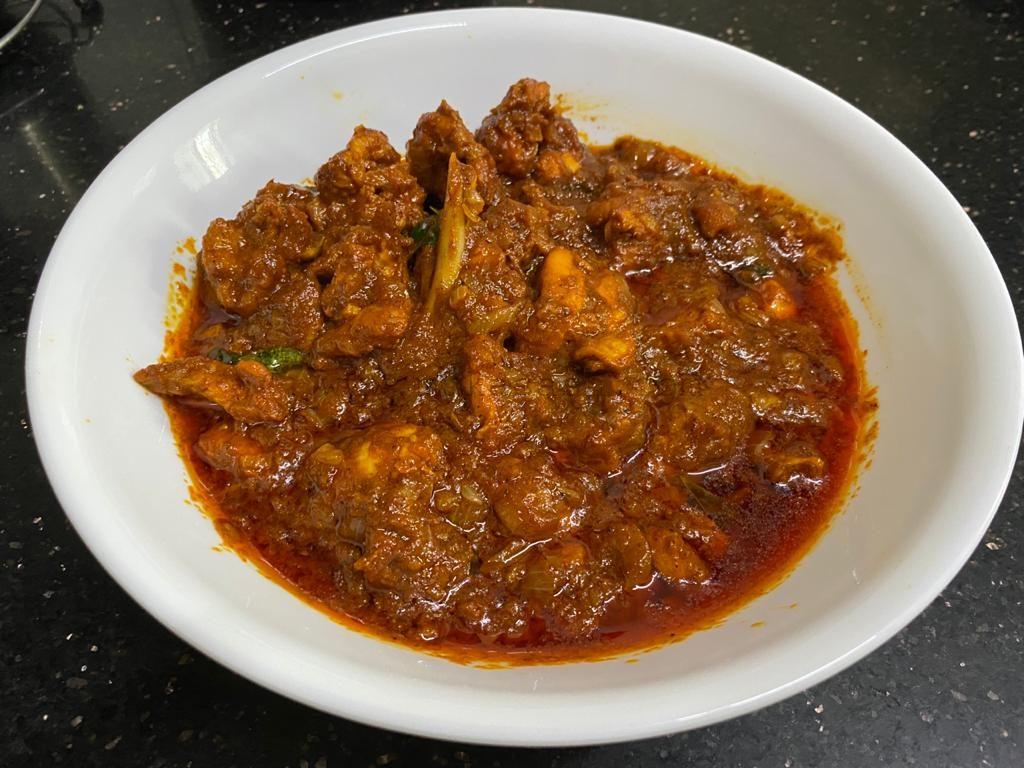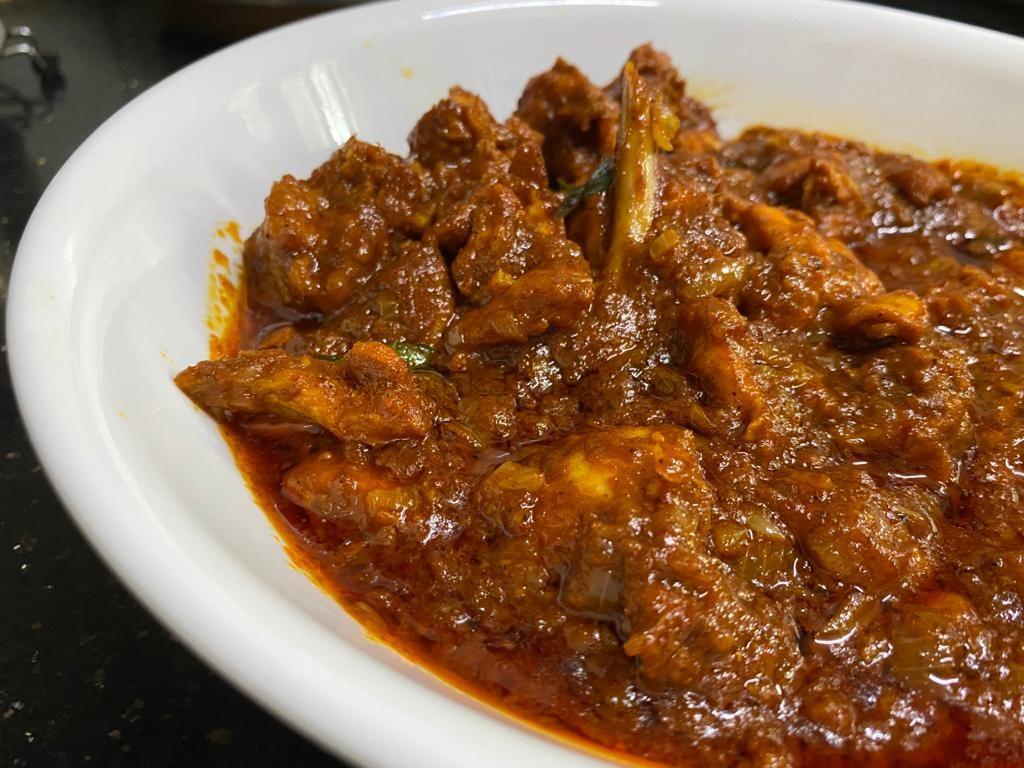 Yet another super awesome outcome from my cooking experiment! The family was pleased and so was I! Kids loved the slight sweet tinge that jaggery brought to this dish. If you're not too keen on that, you may want to skip adding that.
If you liked what you just read, go ahead and give it a shot. Feel free to share this to your near and dear ones.
If you like to see what else I've been cooking during this lockdown, here's a link to my Cooking Experiments.
I'll see you with another experiment in the kitchen soon, until then, taata ! 🙂